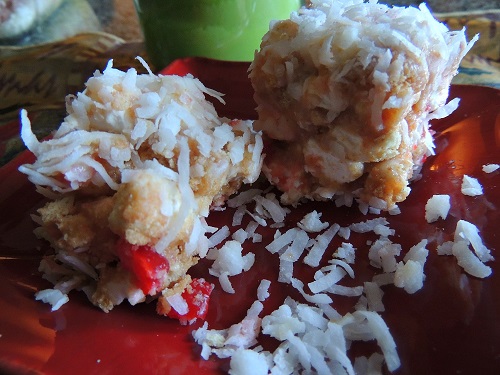 Day 13 of 15 Days of Holiday Cookies on Ann's Entitled Life the brings us this easy No Bake Marshmallow Christmas Squares Recipe compliments of Dishin' With Didi.
No Bake Marshmallow Christmas Squares Recipe
● Prep time: 20 minutes
● Bake time: None
● Setting time: 24 hours
● Yield: 18-24 squares
Ingredients:
1 bag miniature marshmallows
1 can sweetened condensed milk
2 cups Graham wafer crumbs
Dash of salt
1 tsp vanilla
1/3 cup chopped maraschino cherries
2 1/2 cups shredded coconut
Directions:
● Coat a 13″ x 9″ pan with baking spray
● In a large bowl add marshmallows, Graham cracker crumbs, salt, vanilla and maraschino cherries.
● Toss and mix so all the cherries and marshmallows have been distributed evenly.
● Add sweetened condensed milk, mix thoroughly so all the ingredients are coated.
● Divide coconut in half. Place half the coconut on the bottom only of your pan, then top with marshmallow mixture.
● Sprinkle remaining shredded coconut over the top of pan mixture.
● Press the marshmallow mixture evenly and firmly. By pressing your actually adhering the shredded coconut onto the marshmallow cherry mixture.
● Place in refrigerator and let set for 24 hours.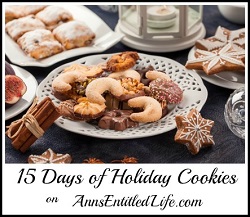 ● To print the No Bake Marshmallow Christmas Squares Recipe, click here.
---
● Disclosure the links in this post may be affiliate links.
● For more Recipes on Ann's Entitled Life, click here.
● If you enjoyed this post, be sure to sign up for the Ann's Entitled Life weekly newsletter, and never miss another article!
---