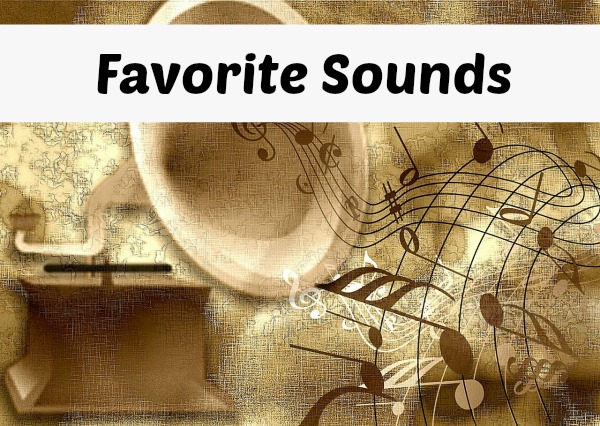 A few weeks ago Hubby and I went out to dinner on a Saturday night. When he got out of the shower, I heard the top of the shaving cream can pop and said to him, "That is my favorite sound!!"
He was baffled as to why, but he really shouldn't be. Since Hubby retired from the corporate world a few years back, he's decided to become a "man's man" with callouses on his hands, haircuts but a few times a year, questionable clothing choices, and a five or six day constant bread-scruff. Oh goodie.
So it got me thinking about my favorite sounds, and Hubby was encouraging me to not only consider what they were, but also why. So I came up with a list!
These are my favorite sounds (in no particular order):
The pop of the shaving cream top. see above
The crinkle of a chocolate wrapper. Oh this one is soooo self explanatory.
The final perkle of the coffee maker. It tells me my sweet cup of java-heaven is ready!
The beating of the rain on the roof. I find rain soothing. I like a steady, gentle rain, and love to hear it come down.
The doorbell and subsequent slam of the screen door. That means that UPS or FedEx just delivered a package!
The pitter patter of little Max paws. Means he's still with us!
What are some of your favorite sounds?
---
For Crap My Hubby Says posts on Ann's Entitled Life, click here.
---