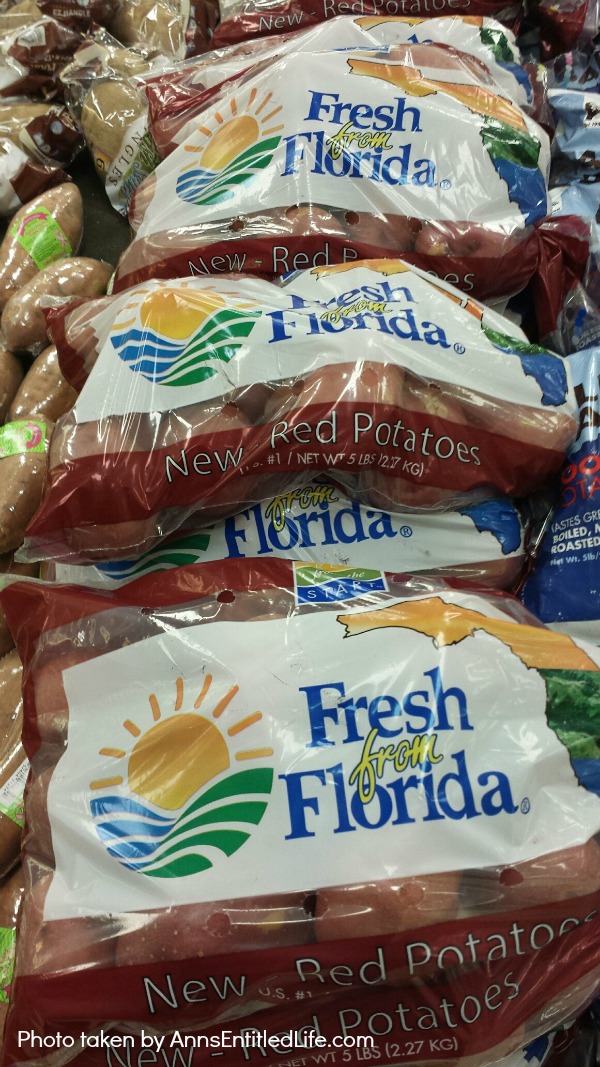 This post was sponsored by Fresh From Florida as part of an Influencer Activation for Influence Central, however all opinions expressed are my own.
Fresh From Florida
One of the best things about snowbirding in Florida is the Fresh From Florida produce!! There is fresh produce all year long down here, and you can tell by the labeling and packaging that it was grown in Florida. When we hit the local Farmer's market, it simply says just that: local from Florida (and then they usually have the address of the farm listed somewhere). And when we hit the grocery store, we find the labeled Fresh From Florida fruits and vegetables, as well as locally grown signs.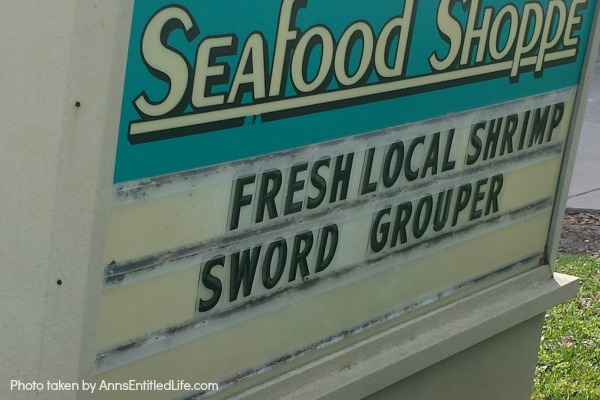 There are also local markets for seafood, as well as in-store labeled Fresh From Florida seafood. And it just tastes better. Remember my post about Sonny-boy and Hubby ocean fishing and bringing back all that fresh sea bass? Well, one of the best things about being down here is you can buy fresh, local fish at a fish market store, or in the grocery store. Heck, even the restaurants have a "local catch of the day" when we order. If you ever have the opportunity to do some ocean fishing or buy the local Florida seafood when out in the grocery store or restaurant, do it. You will be really glad you did.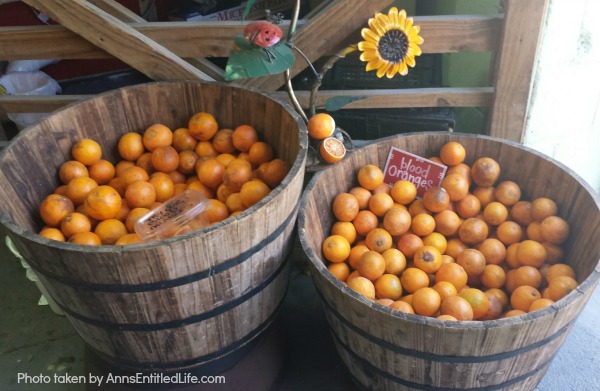 Now, most people are familiar with Fresh From Florida strawberries, grapefruits and oranges, but there is much more than that available. Right now we are enjoying peppers (OMG the peppers! They are huge!), beans, celery, cucumbers, all sorts of lettuce and all kinds of potatoes.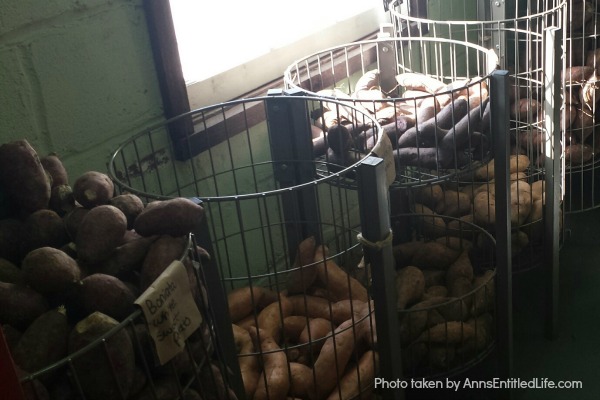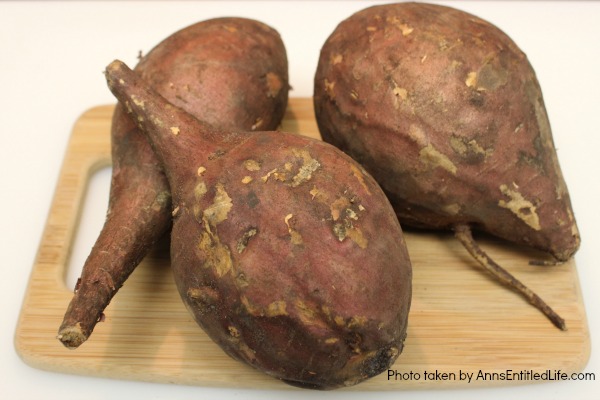 That is a shot of all the different types of Florida potatoes available now. We bought these lovely purple sweet potatoes.
We eat fresher. You can see what is in season by clicking here on the Fresh From Florida website.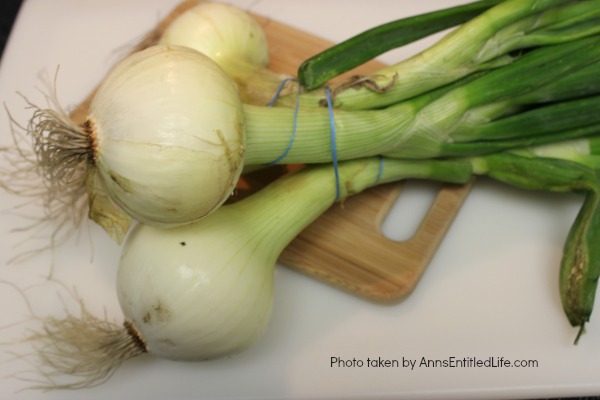 Last week, Hubby and I hit a new local farm to market store; Rype & Readi. It had all local foods including fruits, vegetables, honey, eggs (stamped when they were laid!), etc. It was fabulous!! It was like a cross to me between a CSA and Freshfields Farm in Jacksonville (which sells a ton of local produce). Those onions were only a buck!!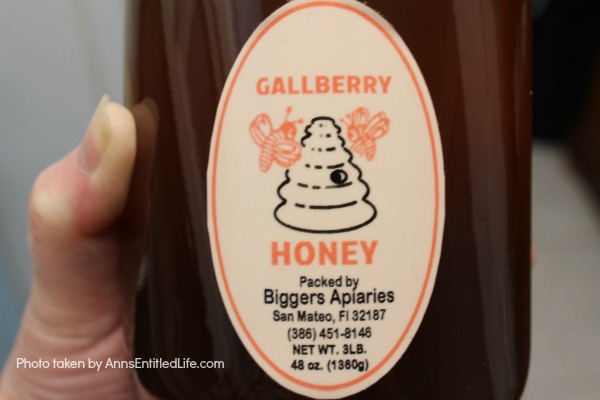 I like to buy local honey. There are different flavors based on the flowers where bees pollinate. This Gallberry is new to us, so I couldn't resist. Very flavorful!
If you have not already gotten out to take advantage of Fresh From Florida produce, seafood, beef (yup, we see the cattle ranches as we drive around), eggs, honey and more, what are you waiting for?
You can follow Fresh From Florida on twitter by clicking here.
Sources
● Fresh From Florida
● Fresh From Florida Recipes (I will be making a varation of one of these soon, and posting it on the blog)
---
● Disclosure: the links in this post may be affiliate links.
● For more Florida posts on Ann's Entitled Life, click here.
● If you enjoyed this post, be sure to sign up for the Ann's Entitled Life weekly newsletter, and never miss another article!
---