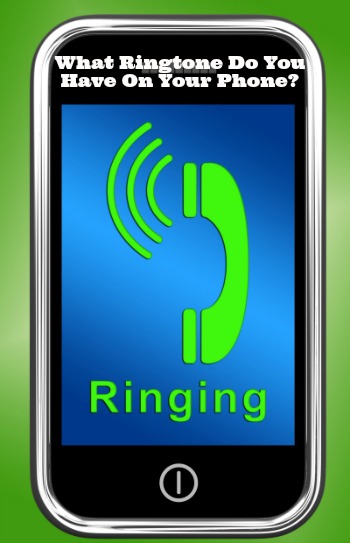 Hubby lost his cell phone on Saturday at a local gas station. By the time he discovered the loss and we returned to the gas station (2 hours later), the phone was gone, and no one had turned it in at the store.
And so the "fun" begins…
Hubby paid for the phone with his Capital One business VISA card. So, first things first he wanted to see if the phone was covered under any sort of VISA protection provision. He'd only purchased the phone last week, and was hopeful he could explore that avenue. So, Hubby went to the Capital One website to locate the document and see if there was coverage.
Hubby tried to open the Capital One benefit pdf for business VISA to see if the loss was covered. Capital one has eight pdfs in this area, only one of which will not open. And… you guessed it, it was the one Hubby needed. So he called Capital One and the phone rep assured him that the pdf could be opened. When Hubby asked the phone rep to email him the pdf there was a song-and-dance at the Capital One end when the clerk said he had no ability to email. I tried to open the pdf and after a long hesitation it did open, but then it froze and crashed my browser, so I tried again (three different browsers) and I got a "too long a response time" error.
In the meantime, Hubby called VISA for VISA benefits, because all benefits for a VISA card actually come from VISA and not the bank. VISA told him this would be covered by VISA under purchase security and extended protection. VISA then transferred him to the company (newcorp) who handles the VISA benefits. His call was answered by Christine. I only caught Hubby's end of the conversation but wow was this discussion a doozy!
First Christine wanted an "official lost report". So Hubby asked what this is, and where does he get this "official lost report" from, and Christine said, "the gas station attendant".
Hubby was incredulous … "Attendant! What attendant!?" (I was hollering from the next room that she might live in NJ since they pump gas there, and do have attendants.) Hubby asked her where she was located and found out it was Montana. Needless to say, there wasn't an attendant at the gas station we went to – Hubby got out to pump gas and that was why he lost the phone.
Christine then told Hubby lost phones were not covered.
Hubby then asked her for a supervisor, and she told him there wasn't one, the supervisor is out until Monday. At some point he asked to be transferred to the person sitting next to Christine, because she clearly didn't know anything, even after reading to her from the VISA document covering lost article. She was adamant lost phones were not covered. At some point I heard: "Surely they aren't letting you man the fort by yourself" on his third try for a supervisor or other clerk.
No, this conversation was not productive for either conversant.
Christine was unable to transfer him to another service rep so she gave him the telephone number to call back and play representative-roulette. Which Hubby did. On the subsequent phone call, Hubby got Steve, who again told Hubby lost items are not covered. So Hubby read him the doc from the VISA website that does indeed say lost items are covered, and this doc doesn't exclude cell phones.
And then suddenly Steve could file a claim for Hubby.
At this point, Hubby noticed he could file the claim himself online, although "lost" was not an option for why he was making the claim. So, he put other on his claim, and gave it a go.
Realizing this might be fruitless, Hubby called Verizon and when asked why calling, he said, "I lost my phone and I was hoping you, or the NSA, could help me locate it." He said the Verizon rep was very nice, and he had the phone blocked. Now whoever found his lost phone has a useless cell phone; they "bricked it". If someone does turn it in, Hubby can pick it up and they will make it usable again.
Hubby does have Verizon insurance but that is $99 for the deductible, and VISA would be a $0 deductible. Android and Apple have a default app "find my droid" and "find my iPhone", but Blackberry doesn't have that type of capability. There is a third party app you can download, but since Hubby picked up the phone a week ago, he had not done so.
I have very few hopes that VISA will come through for his claim. I strongly encouraged him to use his AmEx next time. Until this is resolved, Hubby is back to using his old Blackberry.
Ever lost (or had stolen) a cell phone? Tell me about your experience!