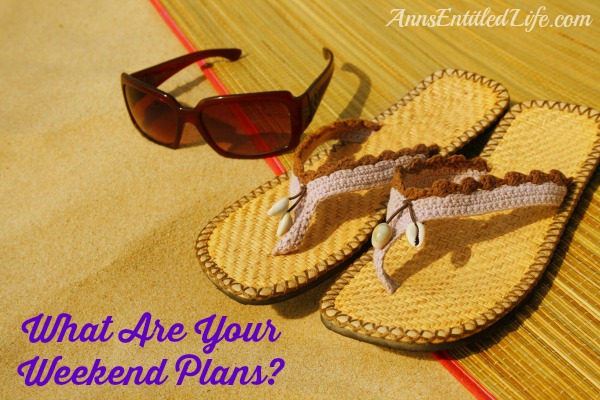 What are you plans for this fine summer weekend which include: the longest day of the year! Whoohooo!
The negative is the days start getting shorter from here on out. *heavy sigh*
Hubby and I were heading down to Hershey for a conference, but Hubby hurt his back last week, and can't go. It is a bit over 5 hours one way, and we were to drive down Sunday. Hubby was going to head for some hardware store outside of Philadelphia on Monday, and then we would drive home Tuesday morning. He decided (wisely so in my opinion) that all those hours in the vehicle probably weren't going to do his back any favors.
Once he made that decision, I needed to decide if I wanted to go myself (blogging conference) and honestly there were only two classes I was interested in, so I cancelled. Since one class was Sunday afternoon, I'd have had to have been on the road my 8am so as not to have missed it. If I ran into traffic of any sort and missed that class, I would have spent about $750 for one class (hotel, food, gas).
Just reading that, I am glad I cancelled my reservation.
The result is that now Hubby and I have 3 days without Mr Max! I am not cancelling the doggie-sitter. Hubby suggested a quick trip to the Finger Lakes, but since he's on pain meds, I said no. What good is wine tasting if one of us cannot taste? We plan on a fall trip to one of the lakes anyway.
So then I thought about the Niagara Wine Trail and he can be my DD.
Hubby said no.
Darn it.
Which brings us to loose ends for Sunday! Well, there are worse things than being carefree and on our own for a few days.
So, What Are Your Weekend Plans?
---