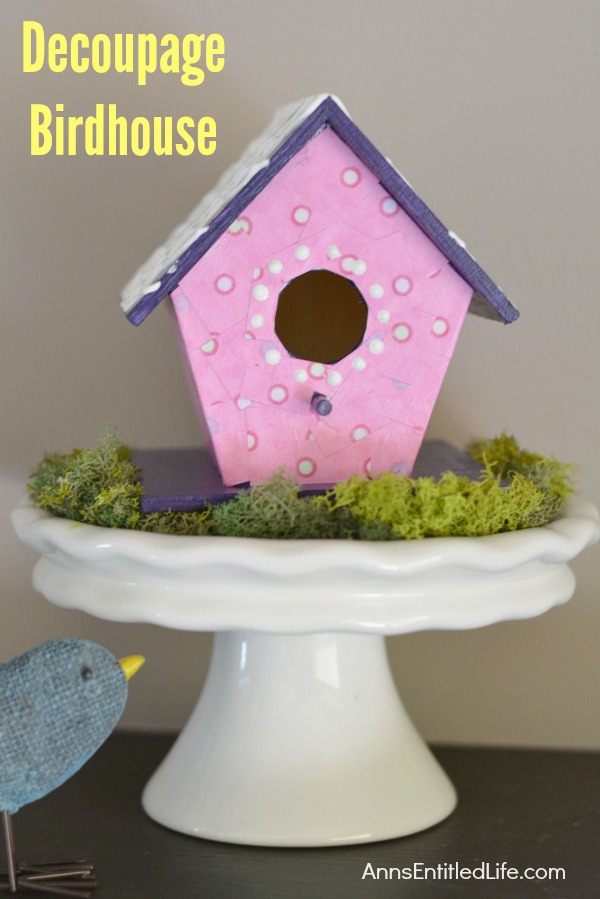 Make Your Own Decoupage Birdhouse!
Have a plain birdhouse craft? Would you like to make it into something adorable and unique? Take a plain box birdhouse and make it a real showpiece with this easy decoupage birdhouse craft! Make your own decoupage birdhouse with these easy step by step tutorial directions.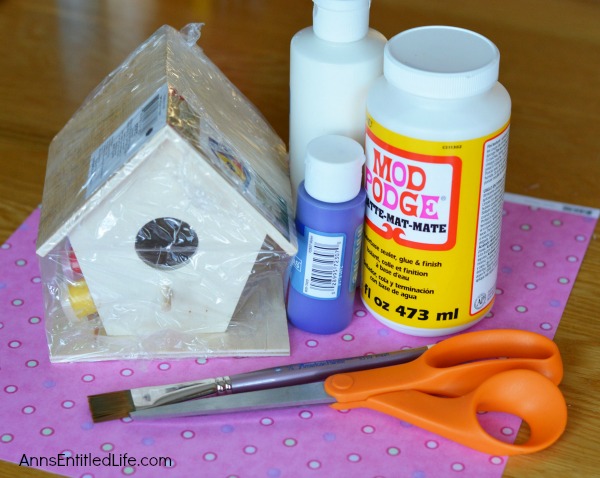 Decoupage Birdhouse Materials:
● Wood Birdhouse

● Acrylic Paint – used on this project Violet

● Paint Brush
● 1 sheet of your Favorite Scrapbook Paper
Mod Podge
● Tulip Dimensional Fabric Paint Slick White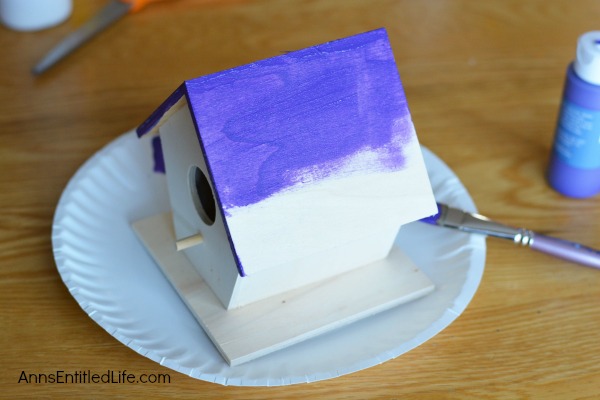 Decoupage Birdhouse Directions:
● Paint the roof and base of your bird house with acrylic paint.
● Two coats may be necessary.
● Allow to dry completely in between coats, and before moving on to the next step.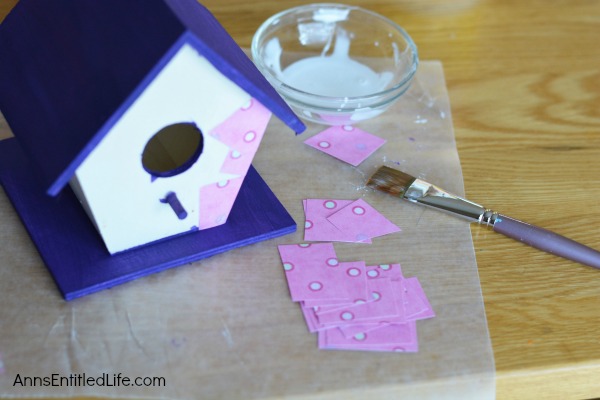 ● Cut your scrapbook paper into 1″ squares/rectangles.
● Apply Mod Podge to your unpainted part of the bird house and affix scrapbook paper. Cover the paper with additional Mod Podge.
● Begin with the corners and then continued on the other flat surfaces.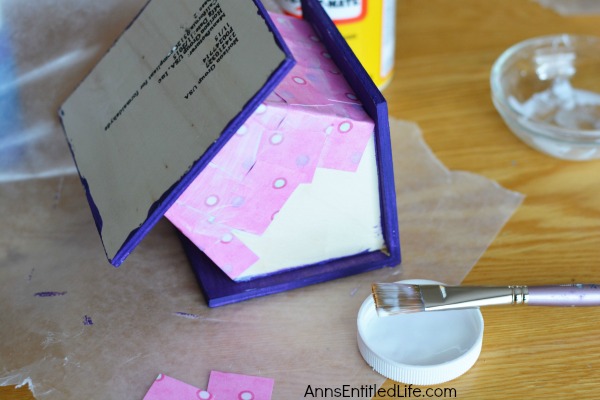 ● Continue by overlapping the paper just a bit until the entire body of the house is covered.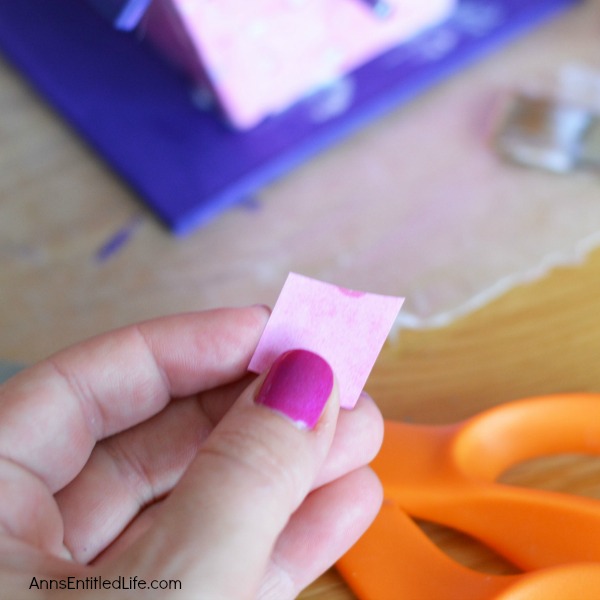 ● To cover the space around the opening, cut a curve out of a few pieces of paper (as shown) and apply around the opening.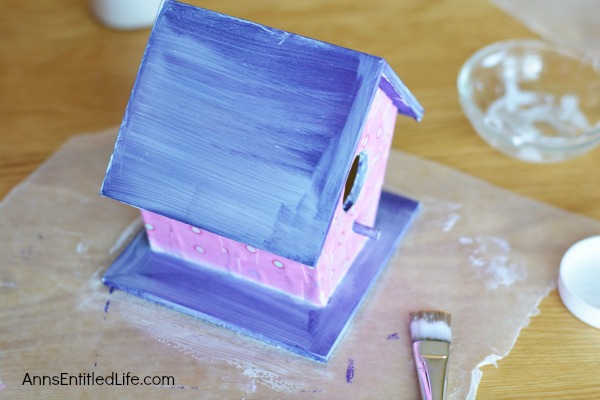 ● Cover the painted surface with Mod Podge to seal and add a little shine.
● Let set to dry.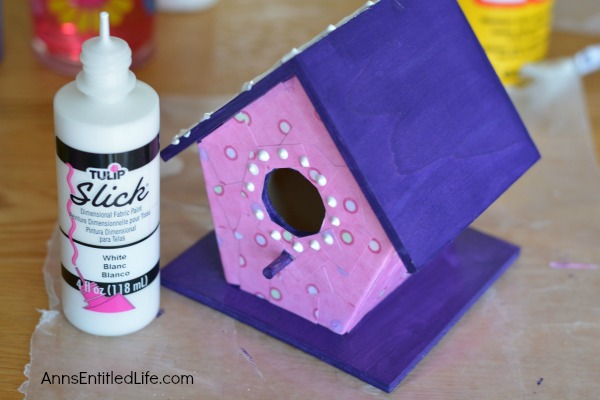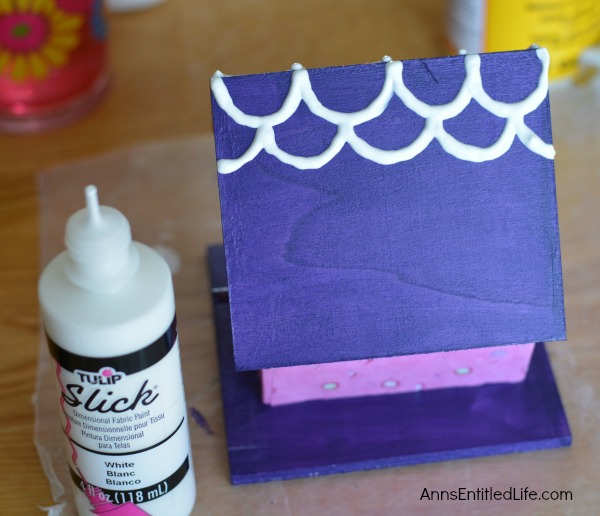 ● When dry, use white Tulip Dimensional Fabric Paint Slick
to add details to your birdhouse including a scalloped roof and some accents.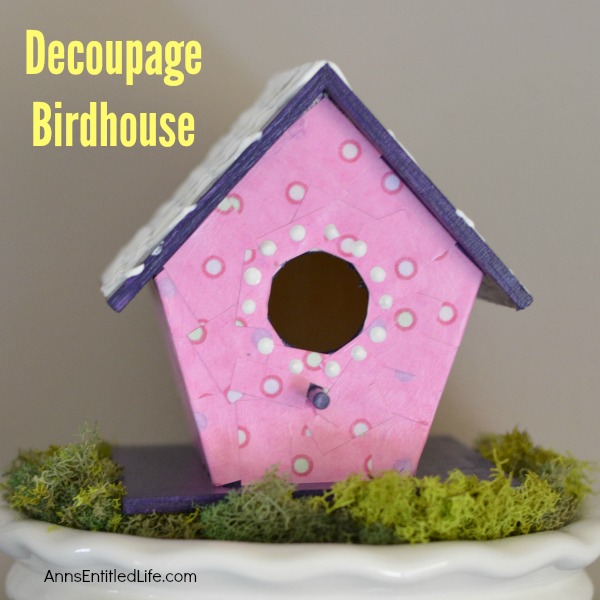 This is a highly customizable craft. Just pick a wooden birdhouse,
any wooden birdhouse,
and some scrapbook paper
Decoupage Birdhouse instructions, click here.
---
● Disclosure: the links in this post may be affiliate links.
● If you enjoyed this post, be sure to sign up for the Ann's Entitled Life weekly newsletter, and never miss another article!
● For more Craft posts on Ann's Entitled Life, click here.
---