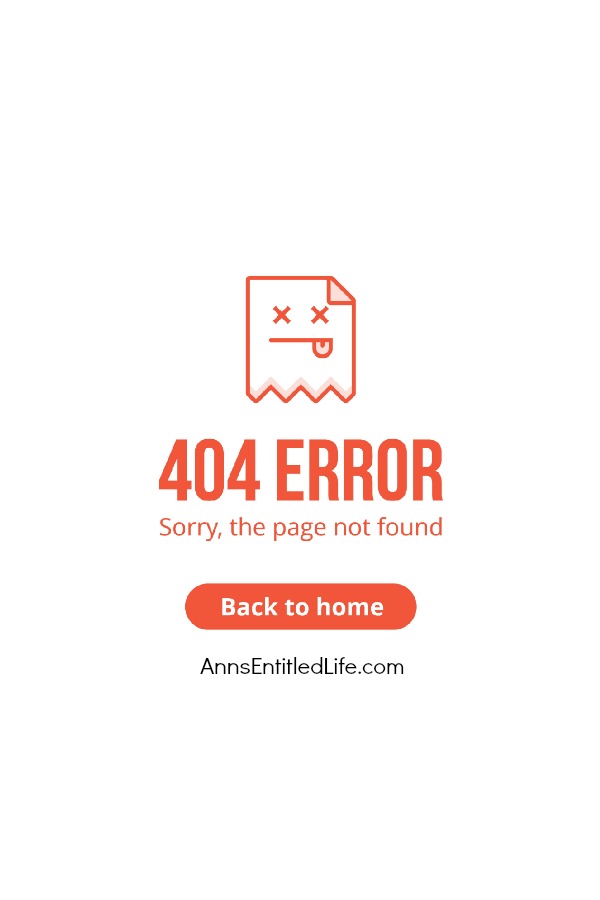 Well, this is embarrassing. The page you are looking for cannot be found. You could try searching again, or go to one of these great pages:
• Recipes – Everyone enjoys a new recipe! Most of these recipes are inexpensive, with ingredients commonly found in your cupboard. This is a full recipe index (and there is a page search) for desserts, entrees, side dishes, beverages and more!
• Cocktail Recipes, Mixed Drink Recipes – Looking for adult libations? These are the cocktails I have shared, the reviews – both good and bad – I have posted on a variety of wines and liquors. Party drinks, punch recipes, jello shots, pudding shots and more! If you are looking for a cocktail recipe, this page has something for everyone. As always, drink responsibly and please don't drink and drive.
• Crafts – These are generally easy crafts (nearly) anyone can do! From holiday crafts to everyday decor ideas, this page is all about crafts and crafting ideas.
• Gardening – So, how does your garden grow? I love to garden, and as a hobbyist, I am quite good at it (if I do say so myself). I share gardening tips, tricks, ideas, resources and more on Ann's Entitled Life!
• Travel – These are the adventures Hubby and I have had over the last few years while I have been writing the blog. From tips and tricks on how to have smoother travel times, along with some pretty bad travel incidents I share the good, the bad, and the ugly as we travel the world!
• DIY Beauty – Beauty Products you can make at home! These are tutorials to make your own all nature, beauty products for skin care, facial, and body care
As you can see, Ann's Entitled Life is a pretty eclectic lifestyle blog. I share my personal stories, recipes, crafts, and ideas several times per week! If you would like to join me, sign up for my Ann's Entitled Life Weekly Newsletter It is FREE and will keep you up to date on all the new recipes, crafts, gardening tips, household advice, I have to share!
Thanks for stopping by! Click here to return to the Ann's Entitled Life homepage.
---