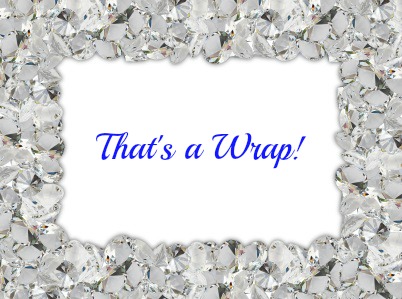 If you missed a post this week on Ann's Entitled Life, That's A Wrap! Ann's Entitled Life Weekly Post Round-up gives you all the post links in one spot.
Please feel free to comment and any and all posts! I work for comments. 😉
Articles
• Betty White's Kinda Funny! (video on blog)
• Coastline Merlot Paso Robles 2010 Review
• Decorating A Banister For The Holidays
• Do You Shop On Black Friday?
• Hubby's Waring Immersion Blender
Laugh For Today
Recipes
Thank you for following and commenting on Ann's Entitled Life! Without you, there is no reason for me to write.
---
---
FOLLOW US ON: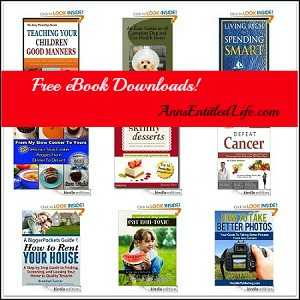 It is Saturday morning, and with it a whole new list of 10+ free ebook downloads to enjoy! Remember, you do not need a Kindle
to download and access these free ebooks. You can (and I do) read the free Kindle
ebooks on your PC via amazon.
Note: the graphic above may not represent all the free ebooks to download listed below.
• 25 Simple Candy Recipes
(reg $14.95)
• Easy Appetizer Recipes
(reg $1.99)
• Fish & Game Cookbook
(reg $11.95)
• Growing and Cooking Herbs
– A guide for taking herbs from garden to plate (reg $2.99)
• How to make tinctures and heal your body naturally
– herbal remedies from medicinal herbs and tinctures (reg $3.79)
• Math Facts Made Easy:
Learn All Your Facts in HALF the Time! (reg $5.99)
• Power Verbs for Managers and Executives:
Hundreds of Verbs and Phrases to Communicate More Dynamically and Effectively (reg $24.99)
• Safe and Easy Food Preservation
(reg $2.99)
• Smoothie Recipes for Weight Loss
– 30 Delicious Detox, Cleanse and Green Smoothie Diet Book (reg $2.99)
• So Easy Herbal:
Ten Herbs How To Grow Them Use Them And Save Money (reg $7.50)
• Sweet Potato Recipes:
Delicious Sweet Potato Recipes The Whole Family Will Love! (reg $2.99)
• Link to Amazon Kindle
• Related Topic: Is Amazon Prime Really Worth It?
Remember that Amazon pricing can change quickly, so download while you can!

Disclosure: the links in this post may be affiliate links
---
---
FOLLOW US ON: