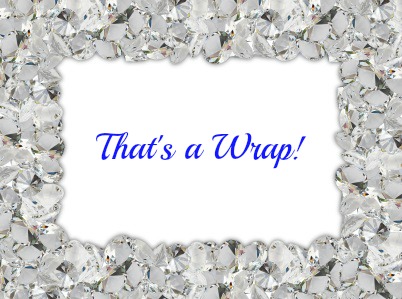 One of the most popular posts on Coupons, Deals and More was the Saturday "Best Posts of the Week" round-up. In it, all the informational, yappy and feature posts were highlighted in one place for anyone that may have missed them. I thought it might be a good idea to do the same on Ann's Entitled Life! So, every Saturday I will post That's A Wrap! Ann's Entitled Life Weekly Post Round-up so you may catch up on any posts you missed during the week.
Please feel free to comment and any and all posts! I work for comments. 😉
Articles
• 10 Tips For Hiring a House Cleaning Service
• Auctions as a Source Of Cheap Goods
• The Extreme Couponer (a video)
• Our House Cleaning Service Experience
Laugh For Today
Recipes
Link to recipes page
• How To Render Fat To Make Lard
Thank you for following and commenting on Ann's Entitled Life! Without you, there is no reason for me to write.
---
FOLLOW US ON: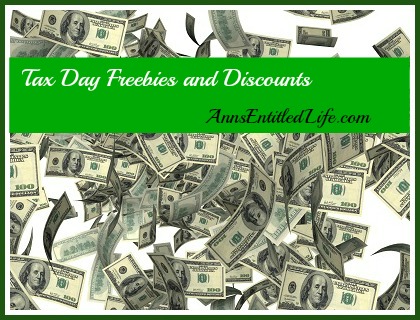 This is a list of 2013 Tax Day Freebies and Discounts for restaurants, businesses and more. If you know of any other 2013 Tax Day Freebies, please post!
• Amc Theaters – Free small popcorn (expires 4/15/13)
• Arby's – Free Curly Fries or Potato Cakes (valid 4/15/13)
• Beef O'Brady's Tax Day Offer: 15% off your total order (valid 4/15/13)
• Boston Market – Two rib meals for $10.40 on Monday, April 15. No coupon needed. This offer includes a 1/4 rack of St. Louis Style BBQ Ribs with mashed potatoes and gravy, sweet corn and freshly baked cornbread.
• Brueggers Tax Day Offer: – Big Bagel Bundle for $10.40 with coupon (expires 4/17/13)
• California Taco – Monday, April 15th, we're giving anyone who makes a purchase that day and says "1040" FREE Chips and Queso. Get it? Free cheese because you have to pay cheese. It's a play on words!
• Carvel Tax Day Offer: 18 pack of Oreo Lil' Rounders for $10.40 (valid 4/13 – 4/15/13)
• Cinnabon – Two Free Bites between 6-8 pm at participating locations, no coupon necessary.
• Cintas – Free document shred events (4/12 – 6/5/13)
• Great American Cookie – Free LTO Birthday Cake Cookie (valid 4/15/13)
• Hoffbrau Steaks Tax Day Offer: – 2 burgers plus 2 domestic drafts for $20 (valid 4/15 – 4/18/13)
• HydroMassage – Free HydroMassage Experience (valid 4/15 – 4/19/13)
Note: please call for appointment, appointment not necessary at Planet Fitness locations
• The Melting Pot – Food and/or drink specials April 15th. The offers vary by location.
• Office Depot – Free 5#s of shredding (expires 4/16/13)
• Office Depot – Free black & white copy of your tax return, to 25 pages (expires 5/1/13)
• Papa Murphy's Tax Day Offer: Get 2 Large Pepperoni pizzas, made fresh with Premium Pepperoni for $10.40 (valid 4/15/13)
• Schlotzsky's Tax Day Offer: Receive a FREE small The Original sandwich with purchase of 32oz. drink & chips. NO coupon needed! Good ALL DAY! Limit one per person, per visit.
• Sonic Tax Day Offer: – 1/2 price drinks and slushies all day
• White Castle Tax Day Offer: 15% off your purchase (expires 4/15/13)
---
FOLLOW US ON: