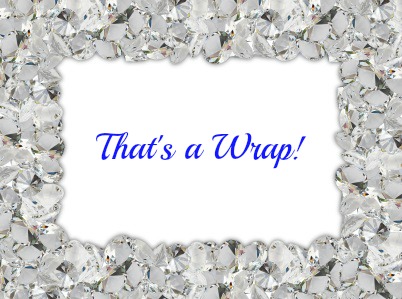 One of the most popular posts on Coupons, Deals and More was the Saturday "Best Posts of the Week" round-up. In it, all the informational, yappy and feature posts were highlighted in one place for anyone that may have missed them. I thought it might be a good idea to do the same on Ann's Entitled Life! So, every Saturday I will post That's A Wrap! Ann's Entitled Life Weekly Post Round-up so you may catch up on any posts you missed during the week.
Please feel free to comment and any and all posts! I work for comments. 😉
Articles
• 10 Tips For Hiring a House Cleaning Service
• Auctions as a Source Of Cheap Goods
• The Extreme Couponer (a video)
• Our House Cleaning Service Experience
Laugh For Today
Recipes
Link to recipes page
• How To Render Fat To Make Lard
Thank you for following and commenting on Ann's Entitled Life! Without you, there is no reason for me to write.
---
FOLLOW US ON: