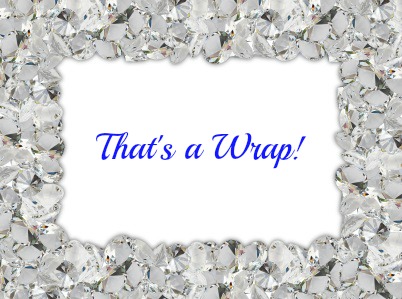 One of the most popular posts on Coupons, Deals and More was the Saturday "Best Posts of the Week" round-up. In it, all the informational, yappy and feature posts were highlighted in one place for anyone that may have missed them. I thought it might be a good idea to do the same on Ann's Entitled Life! So, every Saturday I will post That's A Wrap! Ann's Entitled Life Weekly Post Round-up so you may catch up on any posts you missed during the week.
Please feel free to comment and any and all posts! I work for comments. 😉
Articles
• Back By Popular Demand – Email Notification Of Comment Replies
• I Take Terrible Photographs, How Can I Take Better Pictures?
• Is Amazon Prime Really Worth It?
• What To Do If Your Credit Card Information Is Stolen
• What To Do In Buffalo and Niagara Falls
• Why Is It So Hard To Open A Jar?
Laugh For Today
Recipes
Link to recipes page
• Easiest Way To Make Whipped Cream – Ever!
---
FOLLOW US ON: