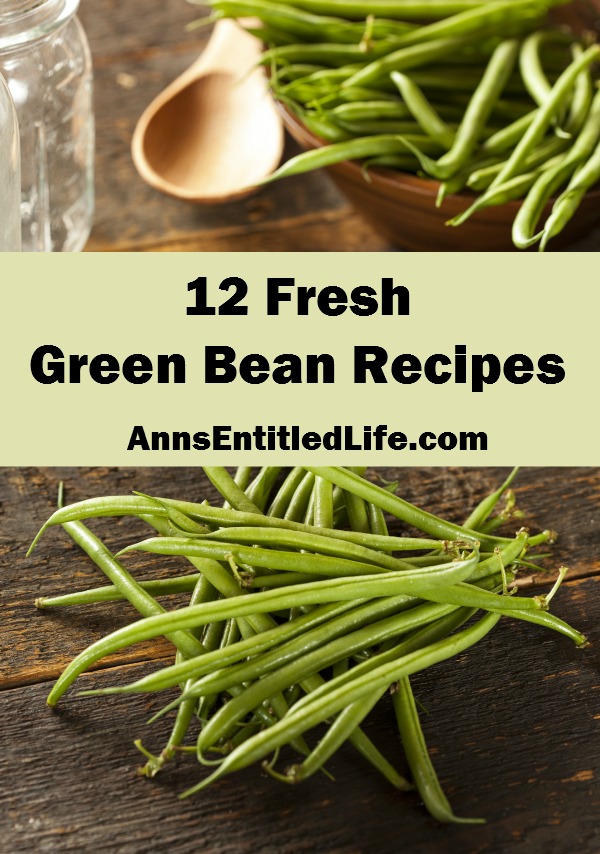 12 Fresh Green Beans Recipes
Bored with steamed vegetables? Take advantage of summer's bounty of fresh green beans and make your family something new for dinner. Liven up your green bean side dish with one of these 12 Fresh Green Bean Recipes.
Green beans are a rich source of dietary fiber, vitamin A and vitamin C, as well healthy amounts of minerals like iron, calcium and magnesium. To preserve their fresh flavor and texture, blanch the beans, immerse them in ice water to set their color and then then saute. If you are looking for more adventurous green bean recipes, these 12 Fresh Green Bean Recipes are sure to please.
● Bacon Wrapped Green Beans with Brown Sugar Glaze – Rachel Schultz
● Crispy Green Beans – Pure Wow
● Fresh Green Bean Casserole – Brown Eyed Baker
● Fresh Green Beans with Bacon, Mushrooms & Herbs Recipe – Cookin' Canuck
● Fried Green Beans – Kate's Kitchen
● Green Beans Almondine – Grocery Shop For Free
● Grilled Green Beans – Coupon Closet
● Pickled Green Beans with Dill – The Little Epicurean
● Quick Skillet Garlic Green Beans – Magpie's Recipes
● Roasted Garlic Parmesan Green Beans with Tomatoes – Ambitious Kitchen
● Sauteed Green Beans – Menu of Musings
---
● For a list of all recipes available on Ann's Entitled Life, click here.
---