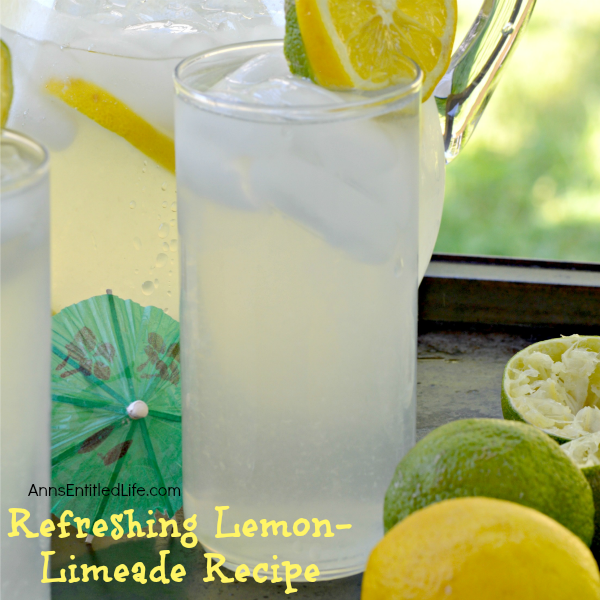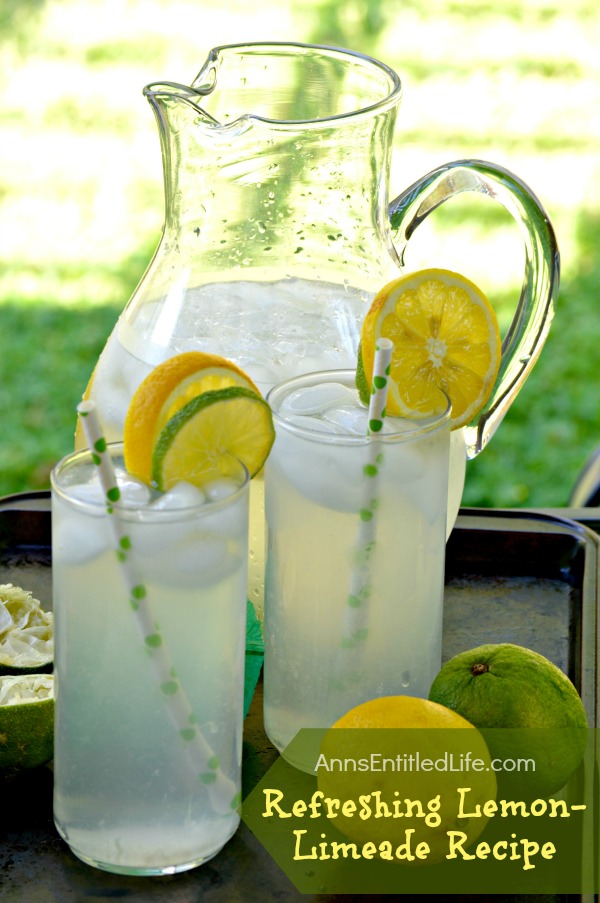 Refreshing Lemon-Limeade Recipe
By Ann
This refreshing lemon-limeade drink combines fresh lemon and lime with the sweet taste of simple syrup for an incredibly delicious drink that will quench your thirst on a hot day.
Prep Time: 5 minutes
Ingredients:
• 1 cup Simple Syrup
• 1/4 cup Fresh Squeezed Lime Juice (1-2 limes)
• 1/4 cup Fresh Squeezed Lemon Juice (1 lemon)
• 3 cups Water (or sparkling water)
• 2 cups Ice
• 5 Fresh Lime Slices
• 5 Fresh Lemon Slices
Directions:

• Cut a lemon and a lime in half, and juice them.
• Remove seeds from freshly juiced lime and lemon pulp.
• Add the lemon and lime pulp to a drink pitcher.
• Add the freshly squeezed lemon and lime juice, simple syrup and water to the lemon and lime pulp.
• Add ice.
• Add lemon and lime slices; stir.
• Serve immediately.
Makes 4 servings Lemon-Limeade Drink
• To print the Refreshing Lemon-Limeade Recipe click here.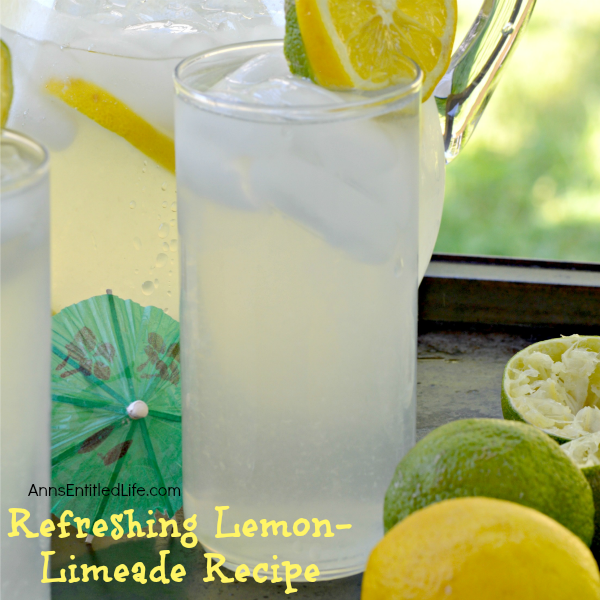 Note: to make your own simple syrup bring equal water and sugar to a boil in a pot on the stove. Allow the sugar to dissolve. Then shut off the stove, and allow to cool.
And you can garnish your beverage with extra lemon and lime slices!
---
• Ultimate Guide to Non-Alcoholic Bar Basics
• For more liquor and wine cocktail recipes, tips and reviews, click here.
• Be sure to follow my Cocktails board on Pinterest!
---