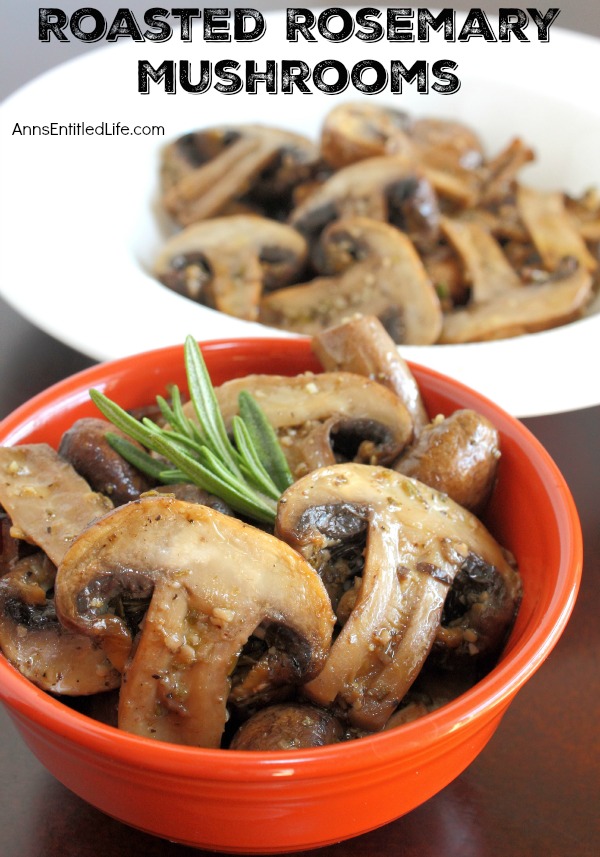 Roasted Rosemary Mushrooms
By Ann
This Roasted Rosemary Mushrooms recipe is a wonderful accompaniment to chicken, beef, lamb and more. This delicious mushroom side dish is a great way to jazz up boring mushrooms taking your meal to a whole new level.
Prep Time: 5 minutes
Cook time: 15 Minutes
Ingredients:
● 1 lb Baby Bella Mushrooms, cut in half
● ½ cup Olive Oil
● 4 Garlic Cloves, minced
● 2 TBSP Fresh Lemon Juice (about half a large lemon)
● 1 TBSP Fresh Rosemary, finely chopped
● 1 tsp Salt
● ½ tsp Pepper
Directions:

● Preheat oven to 400°.
● In a large bowl combine all ingredients and toss to coat.
● Pour the coated mushrooms into a greased baking dish large enough that the mushrooms are in a single layer (13″x9″ pan or larger).
● Bake at 400° for 15 minutes or until mushrooms are browned, stirring at least once.
● Serve hot garnished with a few rosemary leaves.
● You can cut the second half of lemon into wedges and add a bit of fresh lemon juice if desired.
● Makes 4 servings Roasted Rosemary Mushrooms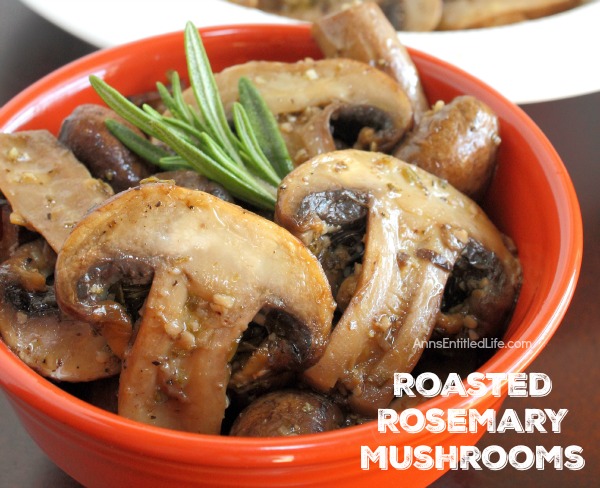 ● To print the Roasted Rosemary Mushrooms recipe click here.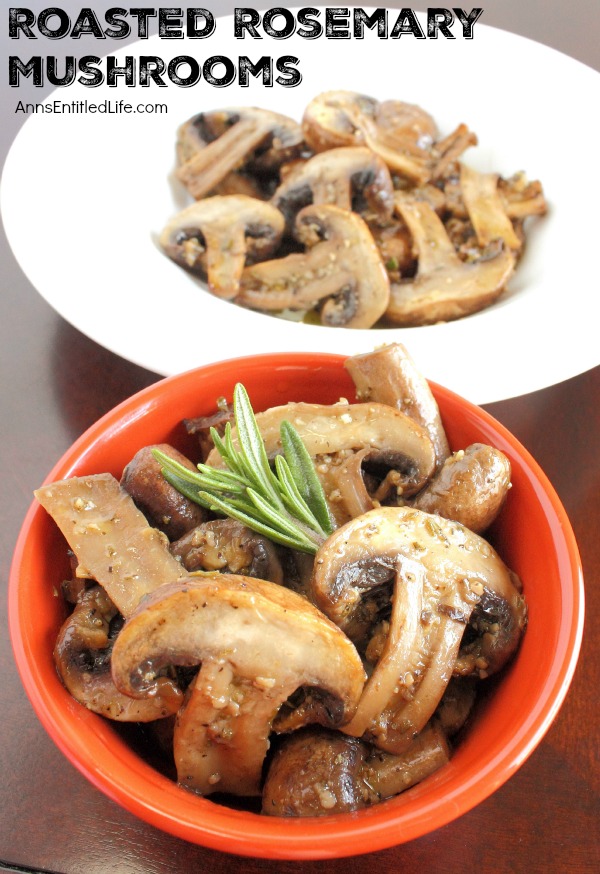 ---
● Disclosure the links in this post may be affiliate links.
● For more Recipes on Ann's Entitled Life, click here.
● If you enjoyed this post, be sure to sign up for the Ann's Entitled Life weekly newsletter, and never miss another article!
---