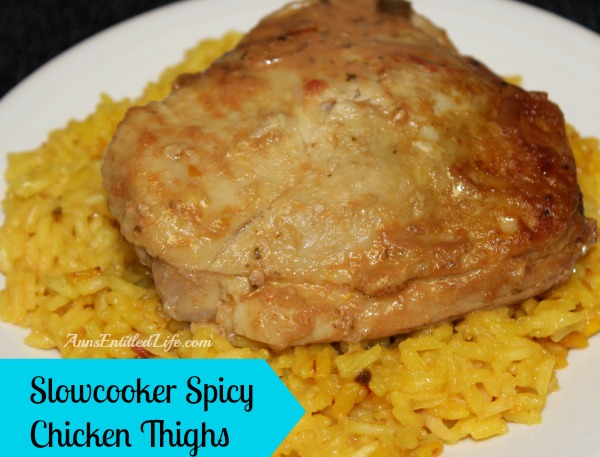 Slowcooker Spicy Chicken Thighs
By Ann
This Slowcooker Spicy Chicken Thighs recipe is an easy to prepare, has a bit of a bite with many interesting flavors. The thighs are tender and juicy when done.
Prep Time: 10 minutes
Cook time: 6-8 hours
Ingredients:
● 8 Chicken Thighs (boneless, skinless if you prefer)
● 1 16oz Jar of Salsa
● 1/2 cup Cashew Butter
● 2 tsp Ginger
● 2 TSBP Soy Sauce
● 2 tsp Lime Juice
● 2 tsp Cilantro
Directions:

● Combine all ingredients into a slow cooker.
● Cook at low setting for 6-8 hours.
● Garnish with more cilantro, scallions or cashews, if desired.
● Serve over white or yellow rice.
Makes 4 servings of Slowcooker Spicy Chicken Things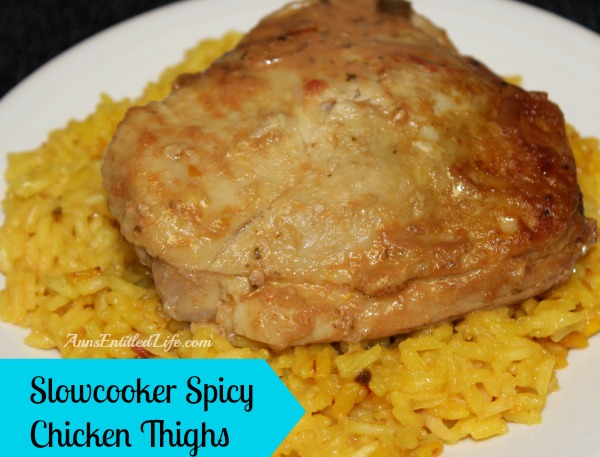 ---
● For more Recipes on Ann's Entitled Life, click here.
● If you enjoyed this post, be sure to sign up for the Ann's Entitled Life weekly newsletter, and never miss another article!
---