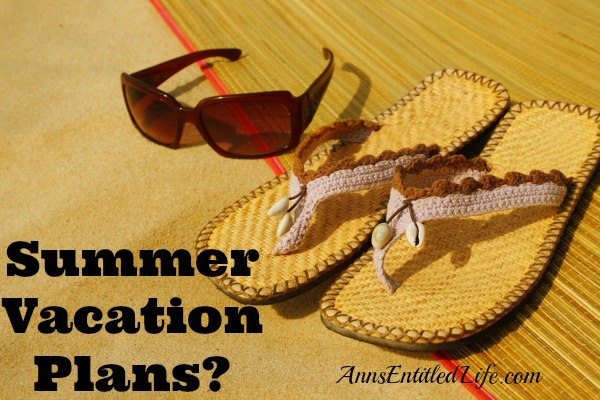 Now is the time begin researching your summer vacation plan – assuming you aren't a last minute vacationer. Any grand travel plans? The Eiffel Tower perhaps? The Great Pyramid of Giza? Yellowstone? Mt Rushmore – my goodness Hubby and I liked South Dakota! Maybe you are planning a staycation with all local attractions? Or venturing a bit further about your state?
I honestly don't plan on vacationing this summer. We did the cross-country thing a few years ago, and that was a great time! And one of these days I hope to do my dream vacation. But, since we are spending nearly 3 months down in Florida this winter, I hope we'll just be able to stay home and relax in the beautiful Western New York summer weather (seriously, if you are looking for the best weather from May – October, head up to Western New York – it is simply awesome!)
I am also hoping we can go on a cruise for Christmas this year. My one brother and his girls are on-board with the plan (get it on-board – wow have I lived with my puny Hubby too long). I need to speak to Sonny-boy to see if he can take the week off during that time-frame, and my mother is all for it! A tougher sell may be my father, and my other brother bought a house late last year, so he may not be in a financial position to take a holiday cruise. This plan may have to wait until 2015. We shall see though!
What are your Summer Vacation Plans? Started thinking about it yet? Anything in place?
---
For more travel topics from Ann's Entitled Life, click here.
---