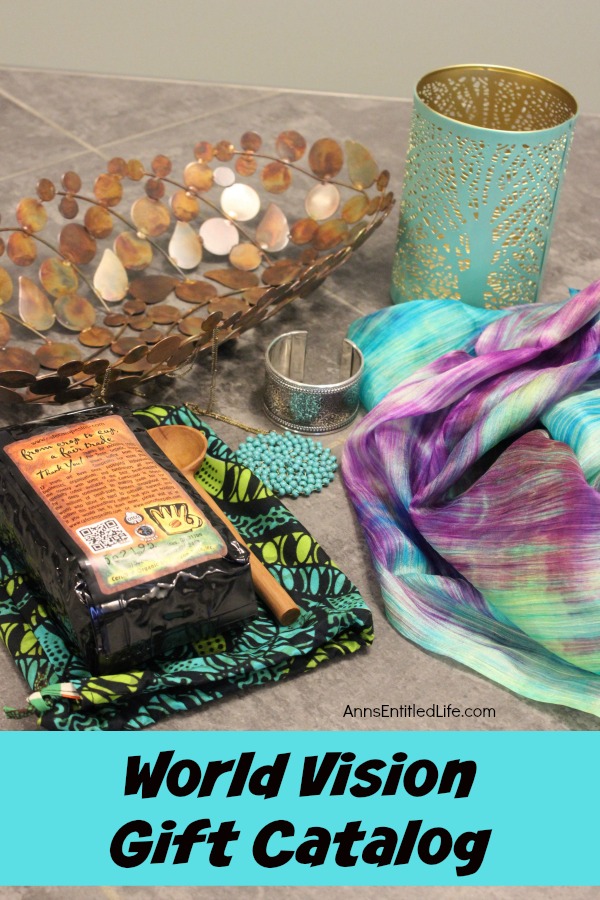 World Vision Gift Catalog
In 2015, Americans gave over $373 billion to charitable organizations, a 4.1 percent increase from 2014 (National Philanthropic Trust). As charitable giving continues to grow, people are searching for reputable organizations to support.
The 2016 World Vision Gift Catalog contains more than 250 poverty-fighting gifts, ranging in price from $16 to $39,000, which help improve the quality of life for struggling children and families in the U.S. and around the world.
If you are looking for a unique gift this holiday season, be sure to investigate the 2016 World Vision Gift Catalog.
The Mission Statement and see the good works brought forth under the community development approach.
Currently, they are working to provide Hurricane Matthew relief in Haiti. As a side note: Many of you know Hubby and I have a condo in the St. Augustine, Florida area. Hurricane Mathew devastated our area (our condo is fine. Our deck is toast, but that is nothing in the scheme of things) – St Augustine was flooded, Anastasia Island is a mess, and our area of beach has many condemned homes. And the hurricane was only a Category 2 when it reached us! And less than a week later our power and water were back on. The people of Haiti are not so fortunate. Not only did they suffer massive destruction and deaths (Matthew was a Category 4 when it hit there), but they simply do not have the infrastructure, insurance or money to rebuild.
If you are looking for a unique gift, please consider the 2016 World Vision Gift Catalog. They really do have some lovely things.
When 2016 World Vision Gift Catalog contacted me they asked if I wanted to do a giveaway, and I immediately said yes. One lucky person who responds to this post (in accordance with the rules listed below) will receive a gift box similar to what I received. (I can't guarantee they will send you the same items.)
This is what was in my gift box: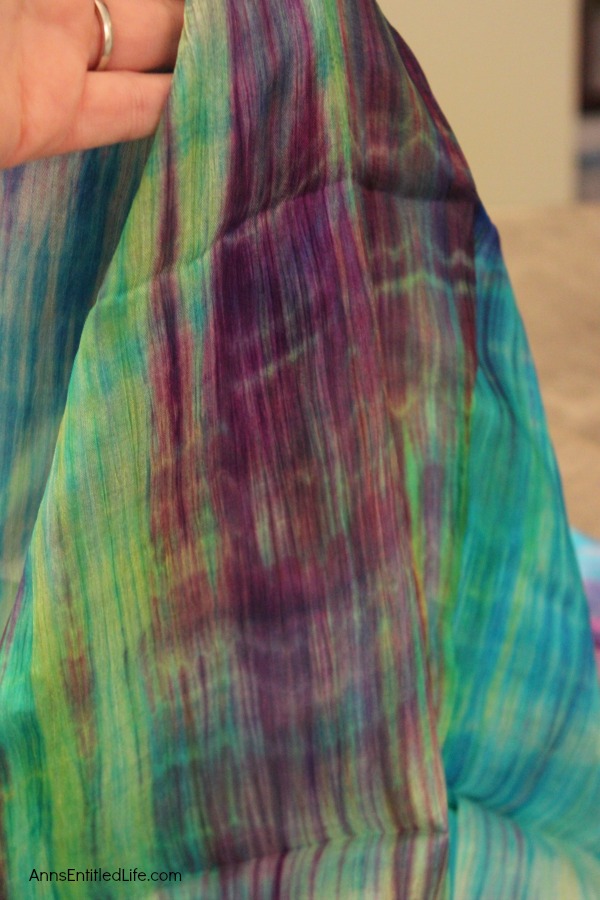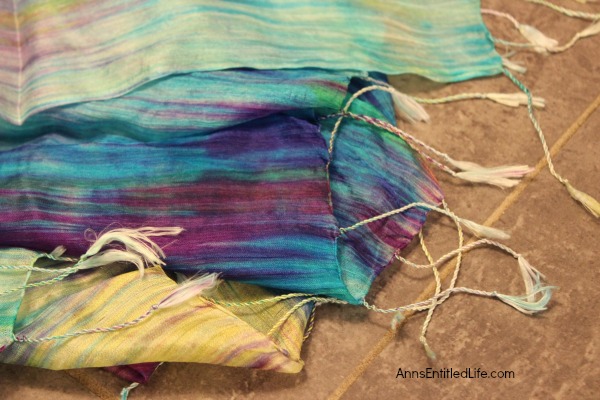 Vietnam's Ma Chau villagers weave these traditional silky smooth scarves, helping to provide them with a sustainable income with fair trade wages.
Approximate size: 31.5″ x 64″. Each is unique; size and color may vary slightly.
$95 Please note your gift is tax-deductible, less the fair market value of $22.
Note: My photos cannot do this scarf justice. It is simply gorgeous. My friend Courtney was over when I opened the box, and neither one of us could get over the beauty of this lovely silk scarf.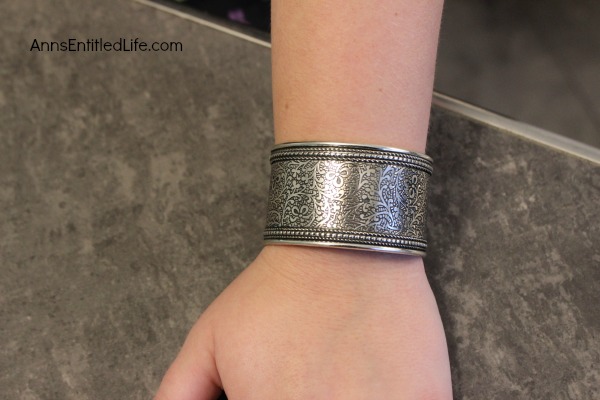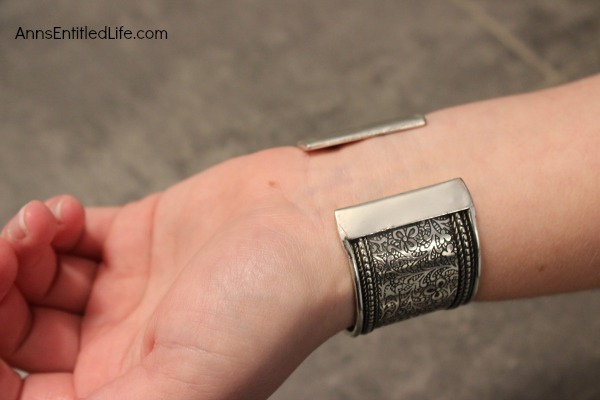 This Silver Vines Cuff is stunning. Courtney was kind enough to model it! This beautiful, adjustable silver cuff bracelet with an intricately laced vine pattern is designed by artisans in Old Delhi, India. This piece is the result of once-mistreated jewelry makers banding together to support their families through fair trade practices.
Approximate size: 2 1/2″ x 2 1/4″ (adjustable x 1 1/2″W)
$85 Please note your gift is tax-deductible, less the fair market value of $21.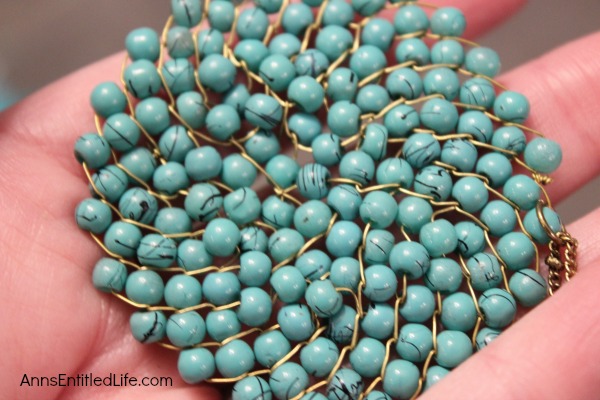 The workmanship on this Turquoise Medallion Necklace is amazing. The photo above is the backside of the necklace, and even the back is beautiful!! This brightly beaded medallion is handmade by families in Delhi.
Approximate size: 1.5″ round medallion on an 18″ chain
$75 Please note your gift is tax-deductible, less the fair market value of $22.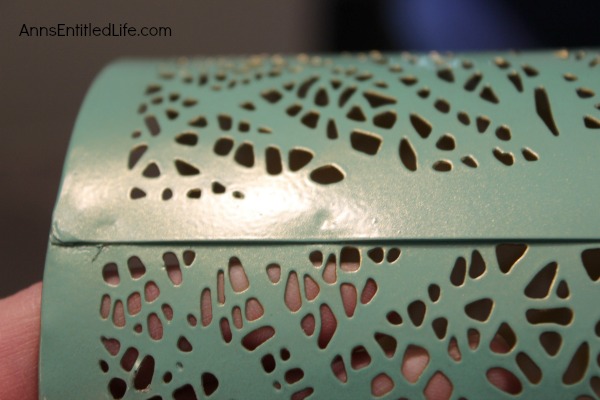 Every gift is handmade, so therefore unique. The Tree of Life Votive Holder is amazing! You can see where it was put together in the photo above (ok, so Courtney had to point it out to me, I didn't notice!)
This lovely votive holder is handmade from cast-off metals. The artisans in India work hard to raise themselves out of poverty and help light the way for their children's education.
Approximate size: 6″ tall
$65 Please note your gift is tax-deductible, less the fair market value of $11.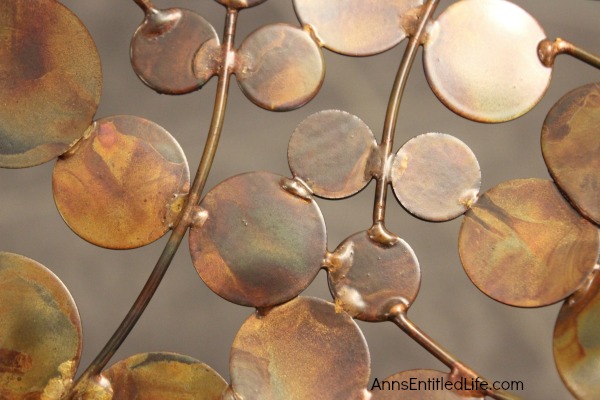 This Upcycled Artisanal Bowl is simply amazing. You can see above how it was worked together. That is a close-up of the inside of the bowl.
This stunning bowl is up-cycled from reclaimed industrial waste such as wires and metal. Artisans in India have hand bent and soldered each piece into inspirational shapes to create this artistic and elaborate bowl that is great as a decorative piece or to hold special items.
$135 Please note your gift is tax-deductible, less the fair market value of $40.
Also included was Organic Coffee Blend, packed in a beautiful bag and containing a wooden scoop. (No photo)
A true world tour – featuring fair trade coffees from Indonesia, South America, and Africa. This organic blend features a peat flavor with dark chocolate and berry notes. The coffee scoop is hand-carved by artisans in India and doubles as a handy bag clip.
Care for scoop: hand-wash and air dry.
$75 Please note your gift is tax-deductible, less the fair market value of $20.
Note the charitable deductions vary for each piece purchased based on the fair market value listed on each item.
The Giveaway:
The Prize
● One winner will receive a box of handcrafted gifts from 2016 World Vision Gift Catalog (this may vary from what I listed above, the listed value given to me by 2016 World Vision Gift Catalog is approximately $490).
To Enter:
● Leave a comment below. No spam (spam entries will be deleted).
The Fine Print:
● Image responses and spam will not count.
● Limit one entry per person/email/ip address
● I reserve the right to remove inappropriate (as deemed solely by me) responses.
● Comments must be made during the time period of: Thursday, October 13, 2016 6:00 am eastern through Saturday October 22, 2016, 11:59pm eastern.
● Make certain your response has a valid email attached (only I will see it) so in case you win, I can notify you.
● A total of one (1) prize winner (as listed above) will be notified via email provided by them at time of content entry, and have 24 hours to respond. If no response is received after 24 hours of when I send the "winner" email, I will pick an alternate winner (who will also have a 24 hour response window).
● Valid in the USA only to those 18 years of age or older.
● Contest ends at 11:59 pm eastern on 10/22/16.
IMPORTANT: If you have never commented on this blog, or if you have changed your email address since your last comment, your comment will not be visible until I approve it… although that usually happens pretty darned quick!
Please note: I did receive a sample box filled with beautiful handcrafted items made by artisans around the world from 2016 World Vision Gift Catalog. No other compensation was given to me for this post. All opinions expressed in this post are mine.
---
● Disclosure: the links in this post may be affiliate links.
● If you enjoyed this post, be sure to sign up for the Ann's Entitled Life weekly newsletter, and never miss another article!
---