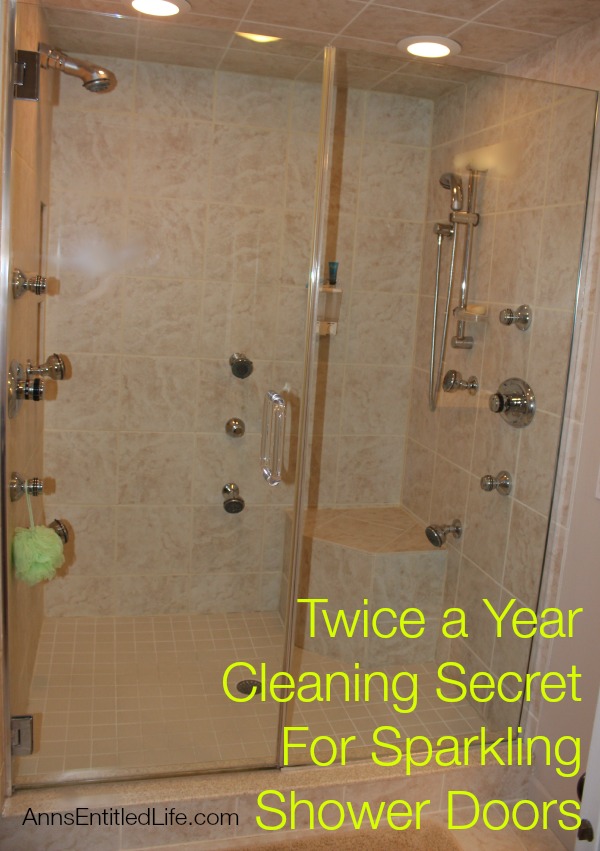 Twice a Year Cleaning Secret For Sparkling Shower Doors
Only clean your shower doors twice a year and have them sparkling clean all year long!? What's the secret? Well let me tell you…
Do you hate to clean your shower doors? Tired of filthy soap scum build-up? Love the look of frameless shower doors but are afraid that they will be too much work to keep clean? Fear not! this Twice a Year Cleaning Secret For Sparkling Shower Doors is easy, fast, and keeps your shower doors beautifully see through with minimal effort for approximately 180 days.
In our house we have a lot of bathrooms, five total (I think you can understand why we have a cleaning service). We have three bathrooms that have showers, and two half baths. When we moved in, one of the bathrooms had just been renovated, and while the tub was an expensive imported soaking tub, the shower was not anything fancy. At all. A less than wonderful job was done to finish the shower with a short floor ledge, and no shower doors – not even a curtain pole!
The master bath had frameless doors, and Hubby and I liked that look. We decided to install a frameless door (and side wall between the shower and tub) in that supposedly "completed" shower.
While the measurements were being taken, I asked glass man how in the world we would keep the doors clean? I had noticed a soap build up starting on the shower doors in the master in the short time we had been living at the house, and the last thing I wanted to do was clean soap scum off of shower doors weekly (or daily). He told me about this "secret" product, and what to do to keep our shower doors sparkling clean year round with little effort!
In our master bathroom we had to clean the shower doors well. This meant vinegar. I cleaned both sides with straight vinegar, a damp rang, and then cleaned in a circular motion until they were beautifully clean. I then dried them thoroughly.
Well, anyone with glass shower doors knows this sparkling clean will not last long.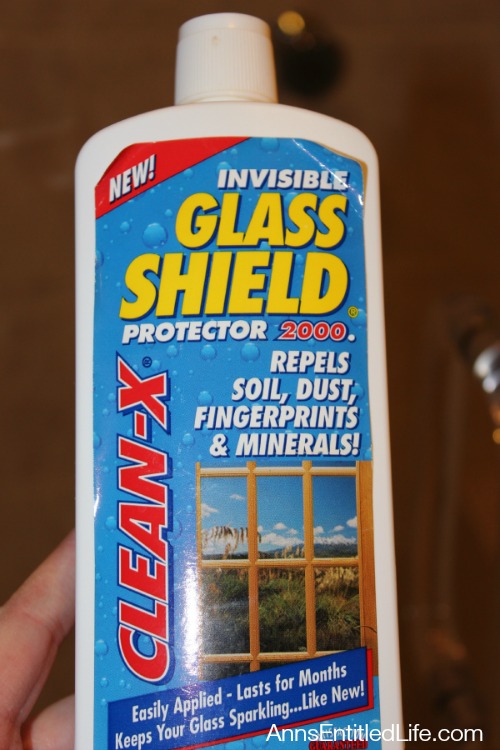 To make this sparking clean last, I applied Invisible Shield Surface Protectant
in a wax-on-wax-off motion with a clean rag.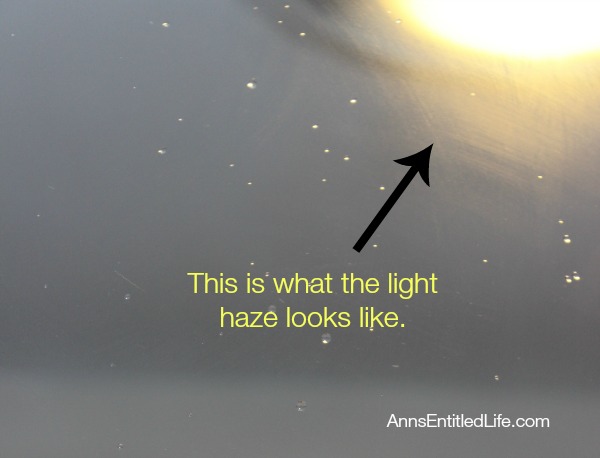 I allowed the Invisible Shield Surface Protectant
to dry to a light haze.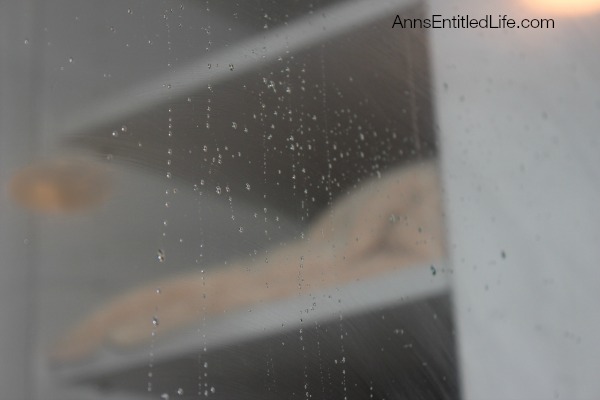 I then flicked some water on the glass, and dried in a circular motion. I do this in sections.
That is it. Seriously.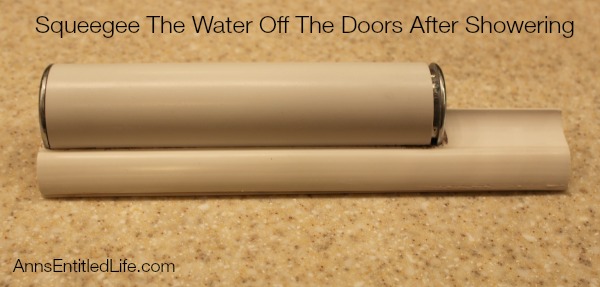 Thereafter, whenever we take a shower we squeegee the water off the doors. In between showers? Sparkling shower doors and no soap scum! You know when the next application needs to be done when the water stops flowing off the doors in rivers. Basically you are just sqeegeeing remainder water off the doors, most of it flows off the doors on its own due to the Invisible Shield Surface Protectant.
We've been doing this for 8 years now. Since no one uses Sonny-boy's shower anymore those shower doors don't have to be cleaned very often. I'd say both shower doors have been cleaned a total of 25 times (when added together), and I am only on my second bottle of Invisible Shield Surface Protectant.
Remember, Sonny-boy's shower not only had the frameless doors, it has a side that is frameless glass too, so a bit more to it to clean than our shower doors, but it has been used far less than our shower.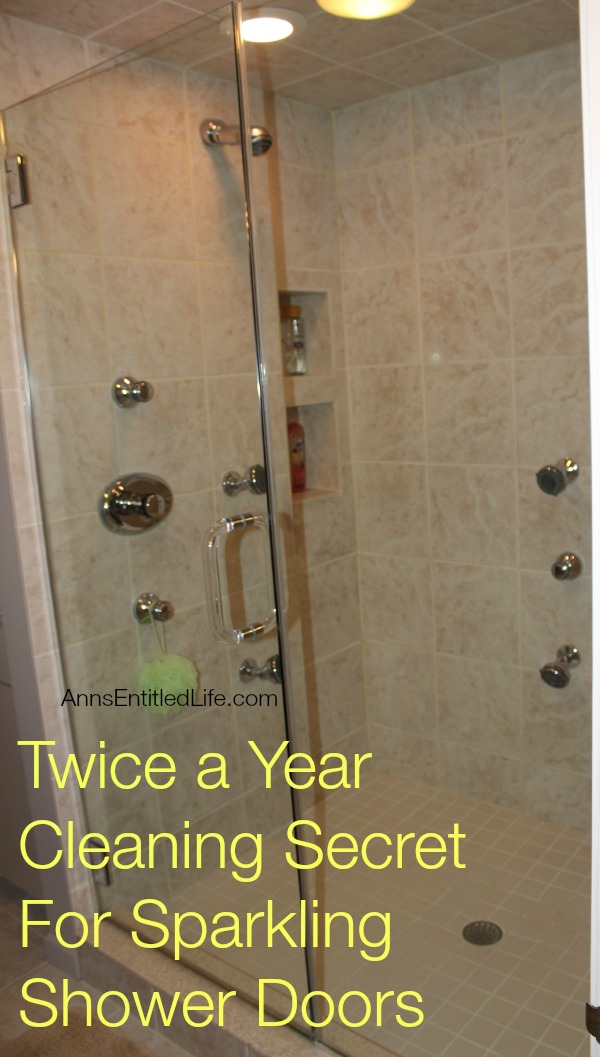 I cannot recommend the Invisible Shield Surface Protectant
and a squeegee method enough. It really and truly is a simple, easy, completely painless way to have sparkling shower doors with minimal cleaning effort!
---
● Disclosure: the links in this post may contain affiliate links.
● For more Library posts on Ann's Entitled Life, click here.
● For Household Tips posts on Ann's Entitled Life, click here.
● Enjoy this post? Sign up for the Ann's Entitled Life FREE Weekly Newsletter to stay connected.
---