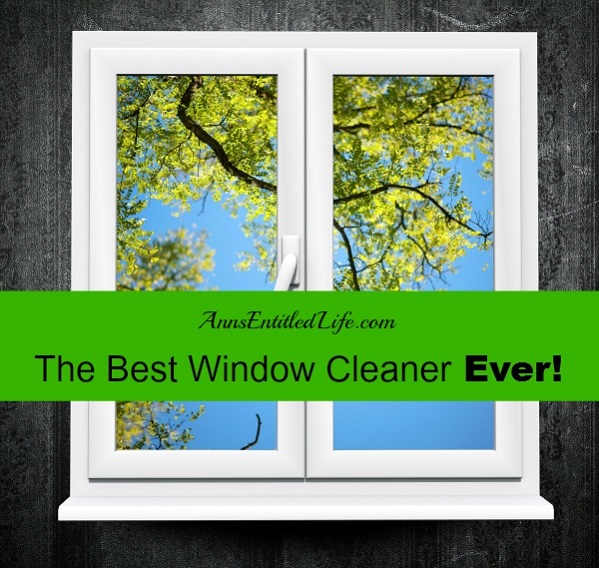 I know a lot of you like Windex or vinegar and water or newspapers to clean your windows. Pffft. Forgetaboutit! The best window cleaner ever was Glass Wax! Nothing came close.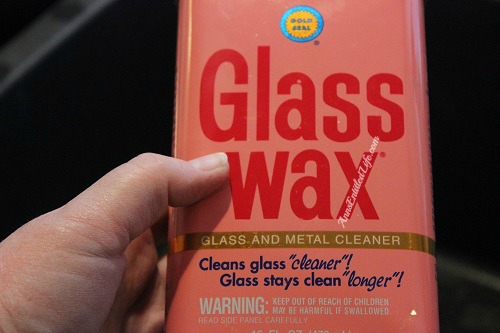 Even I – who can't clean windows with any other method – produced sparkling clean windows when using Glass Wax. The formula had petroleum in it, and so of course was deemed "bad" and taken off the market. You can still find it for crazy prices for opened cans on flea bay on occasion. If you buy it, you will see what I am taking about. Glass Wax was the best window cleaner ever!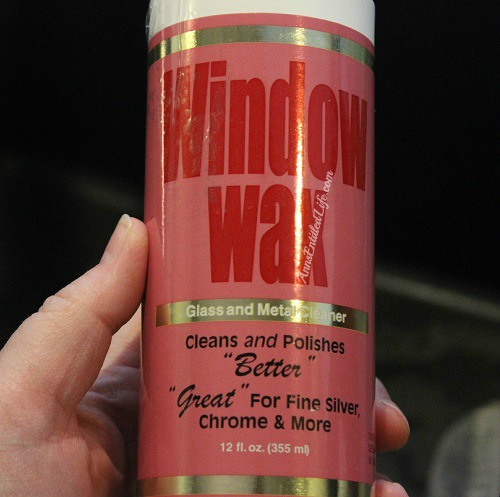 A few weeks ago I was messing around on Amazon and I came across Window Wax Glass & Metal Cleaner.
Same pink bottle as Glass Wax, so I figured wth and gave it a try.
It was with great hope that Window Wax contained petroleum and was the same awesome formula Reckitt Benckiser had for Glass Wax.
When the bottle arrived, no ingredients were listed. I dashed off a Saturday email to Siege Chemical and asked them about the formula. The very next day (Sunday), they got back to me with this:
Thanks for the email. It does not have any petroleum in it.
The product is made in the USA.
Please see attached form – it is our own formula.
And they sent me the Window Wax formula sheet.
Poop. No petroleum. I still held out hope that it might be a great formula that worked very well and was worth the price to a window-challenged-cleaner such as myself.
Well I bought it, may as well use it.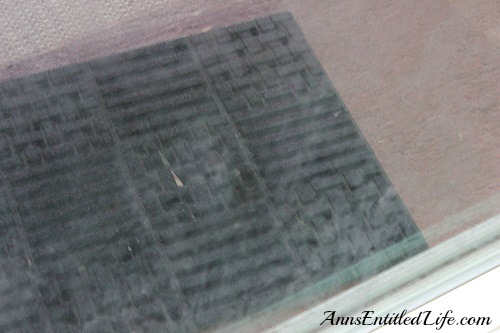 So I decided it to give a go on the most disgusting, Max-goobed window in the house: our kitchen patio door.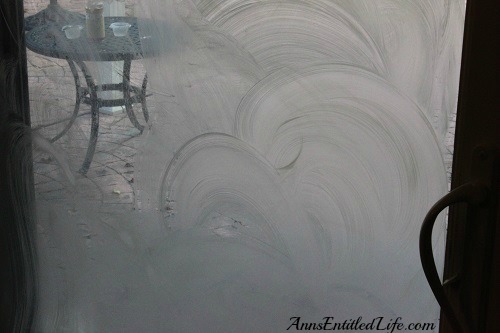 The directions say to apply with a damp sponge in a circular motion until a haze forms. When I used a damp sponge, there seemed to be a lot of water beneath the haze, and it seemed to impede drying to form the haze. So, I decided to give it a go with a soft cloth, and it hazed up nicely!
I then took a second soft cloth and wiped off the haze. I had to give it a bit of muscle to get it off, and that is where I think not damping my cloth made the removal a tad more difficult. Nothing crazy, but the spot where I used a damp sponge came off very easily.
I needed a second rag to "buff" the window. This was necessary in the areas where I used a damp sponge to apply and where I didn't use a damp sponge.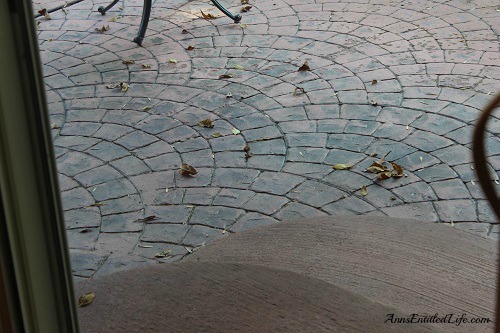 I did both sides of the door and as you can see the window is crystal clear without a trace of Max-slobber.
I believe I used a bit more of the Window Wax than I did when I used to use Glass Wax. Also the price is quite a bit more for the Window Wax than what the Glass Wax sold for in the store, although the Glass Wax has been off the market for many year now, so that is an unfair comparison.
The Window Wax did a nice job. I don't think the product goes very far though, and that could end up costly to do all our windows regularly with it. I think will reserve the Window Wax for upstairs windows that are difficult to get to that won't be cleaned very often.
Have you ever used Window Wax? What do you think of it? Did you ever use Glass Wax? Were you as hooked as I was?
---
● Disclosure: the links in this post may be affiliate links
● To sign up for the Ann's Entitled Life weekly newsletter, and never miss another article, click here!
---