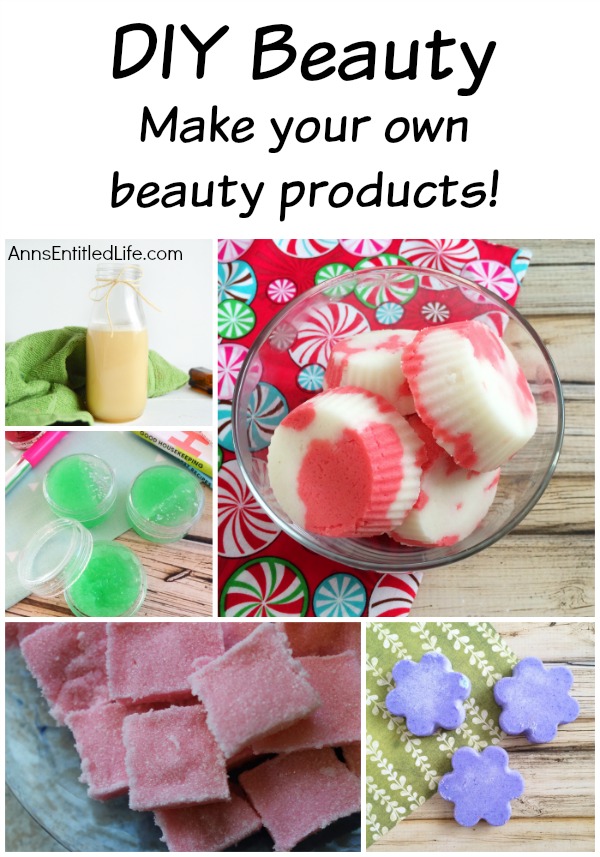 Easy DIY Beauty. Beauty Products you can make at home! Easy, homemade beauty products. Natural beauty products. Sugar Scrub Recipes. Homemade Soap Recipes. Bath Bomb Recipes. Bath Salt Recipes. Make Your Own Hand Cream Recipes. Recipes to Make Your Own Foot Scrubs. How to make your own all nature, beauty products for skin care, facial, and body care.
Search DIY Beauty
Bath Bombs
Essential Oil
Haircare
Lotions
Salt Scrubs
Skincare
Soaps
Sugar Scrubs
Note: None of this is meant as medical advice. I am not a doctor, and do not play one on the internet. Please consult a physician if you have any questions about making your own beauty products, so your doctor can better explain to you the benefits, possible side effects, and any warnings about homemade beauty products.
---
● If you enjoyed this post, be sure to sign up for the Ann's Entitled Life weekly newsletter, and never miss another article!
---