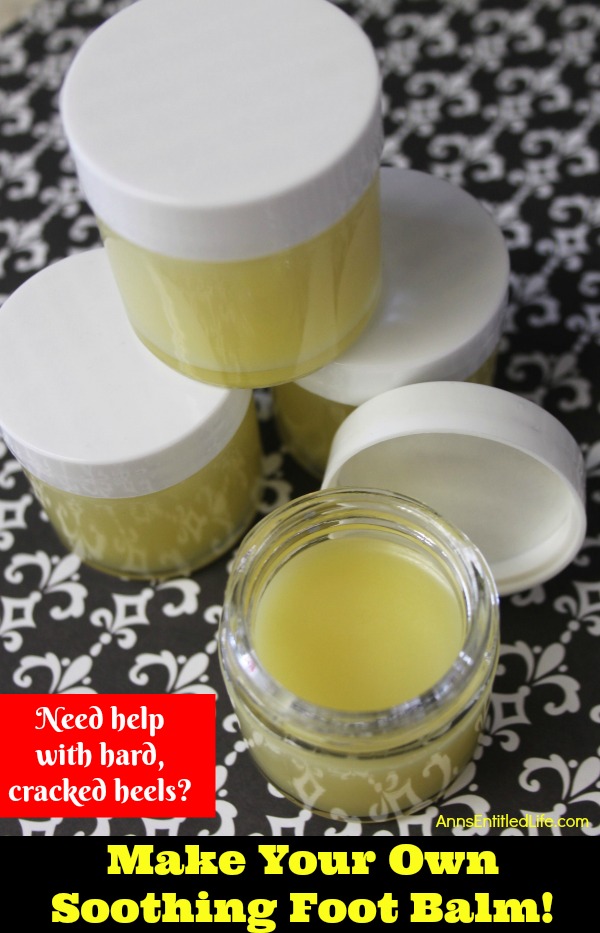 How to Make Your Own Soothing Foot Balm
Many of us get hardened feet and cracked heels from time to time. It is pretty safe to say all of us get tired, worn out feet at times. If you need help with hard, cracked heels and tired and sore feet, this foot balm may be just what you need. Try this lovely Soothing Foot Balm with Melaleuca and Peppermint Essential Oils!
At the base of this soothing foot balm are some awesome, all-natural ingredients that may have positive benefits for your body – such as shea butter and beeswax. The bottom of your feet is the best place to put ingredients like this as well because it leads directly to so many vital places in your body. (Check out this reflexology chart online if you are unfamiliar! It is amazing!)
The essential oils of melaleuca and peppermint are both considered powerhouse oils, too. The melaleuca has antifungal and antibacterial properties and many people feel it really helps soothe and heal the skin. It can really help with your feet, and if you have cracking going on, make sure you apply this balm liberally to it! The peppermint extract may help by relaxing you, cooling your feet and helping to relieve pain and tiredness. Peppermint is so invigorating! So, give your feet a good soak and then apply this soothing foot balm to help with those cracks and tired, worn tootsies.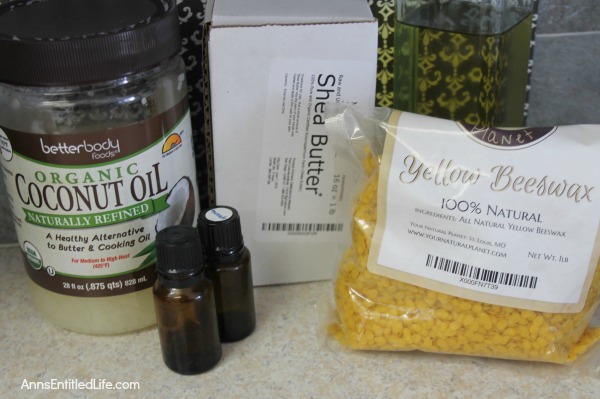 Soothing Foot Balm Ingredients:
● ¼ cup Shea Butter

● 2 TBSP Coconut Oil

● 2 TBSP Olive Oil
● ½ oz Beeswax Pastilles
(or if you have the brick type, just be sure to chop it up somewhat to let it melt easier.)
● 15 drops Melaleuca Essential Oil

● 13 drops Peppermint Essential Oil
Soothing Foot Balm Mise en Place:
● Measuring Cup

● Double Boiler

● Spoon
● Measuring Spoons
● Spatula

● (1) 4 oz Glass jar or (4) 1 oz Glass Jars
(I personally used 4 of the 1 oz. size ones.)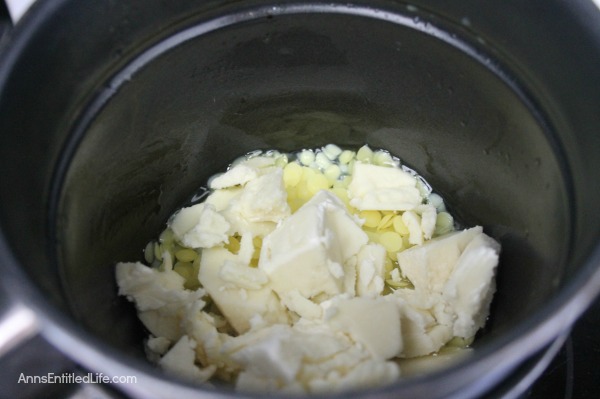 Soothing Foot Balm Directions:
● Set out your clean jars. Remove the lids. Set aside.
● Fill the bottom of your double boiler about half – 2/3 full of water. Bring to a full boil, then lower the heat to a simmer so your beeswax and shea butter
does not burn or scorch.
● Add the beeswax to the top of the double boiler (not the water part!). Stir occasionally until melted.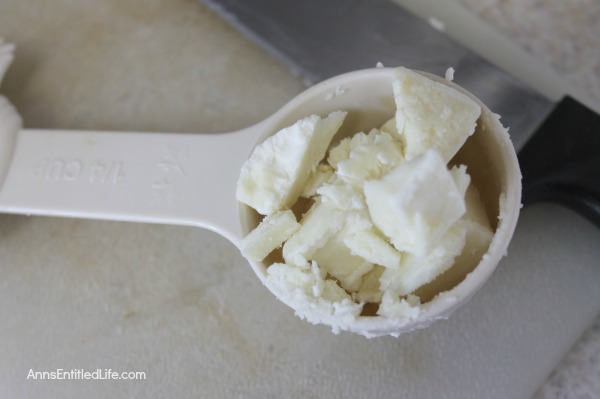 ● Chop up the shea butter
and add it to the beeswax once the beeswax has melted. Allow the shea butter to melt. Stir occasionally.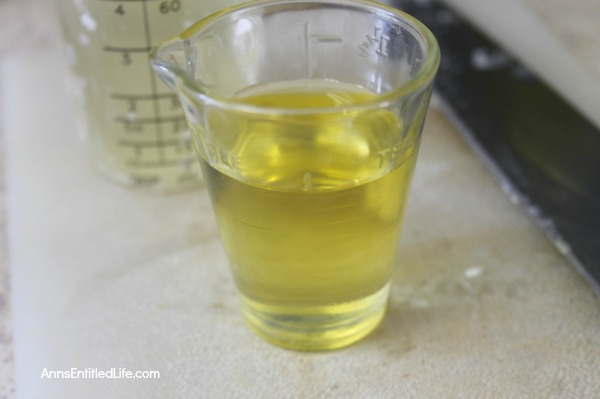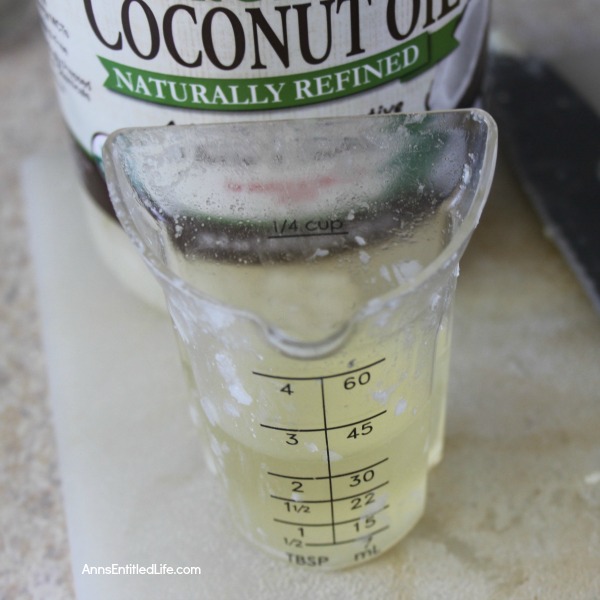 ● Once the beeswax and shea butter is completely melted and smooth (no lumps!), add in the coconut oil and olive oil; mix well.
● Add in the Melaleuca Essential Oil
and the Peppermint Essential Oil;
stir well.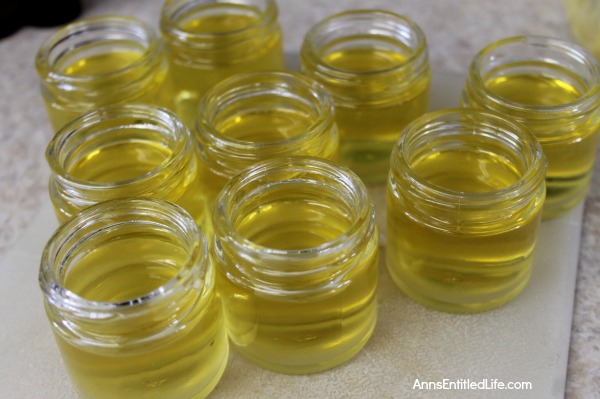 ● Once your balm is well blended and a clear liquid with no lumps, pour the foot balm slowly into the jars. Leave a small amount of head room.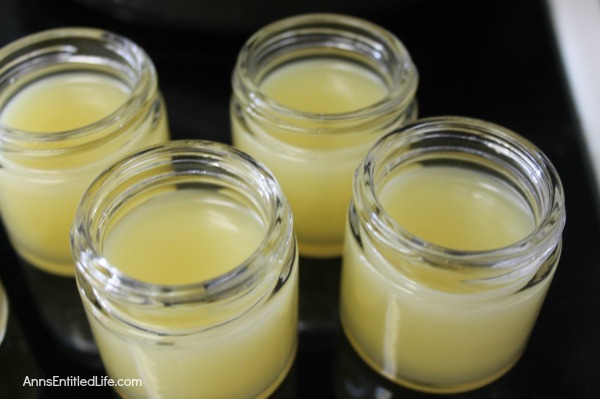 ● Allow the soothing foot balm to set up for an hour or two at room temperature, before putting on your lids.
● Your foot balm will start out clear and then you will start to see the wax setting up and cooling. I always feel the bottom center to test and see if it is cooled before I am sure they are ready to add a lid.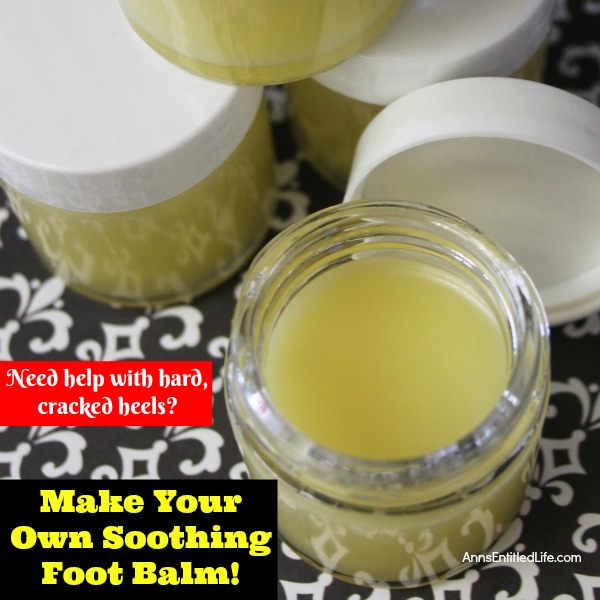 To Use the Soothing Foot Balm:
● Put a small amount of soothing foot balm on your finger and rub the balm thoroghly over any cracked or sore area on the bottom of your feet. (Do this to a damp and clean foot as the moisture will help it set in.)
● Rub around toes and in arch for sore feet as well.
● Use as needed.
Note: None of this is meant as medical advice. I am not a doctor and do not play one on the internet. Please consult a physician if you have any questions about using essential oils so your doctor can better explain to you the benefits, possible side effects, and any warnings about essential oils.
You may also be interested in these DIY Beauty tutorials:
● DIY Peppermint Hand Cream
● Easy DIY Peppermint Bath Bombs Recipe
● Make Your Own Peppermint Soap
● To print the How to Make Your Own Soothing Foot Balminstructions click here.
---
● Disclosure: the links in this post may be affiliate links.
● For more DIY Beauty posts on Ann's Entitled Life, click here.
● If you enjoyed this post, be sure to sign up for the Ann's Entitled Life weekly newsletter, and never miss another article!
---