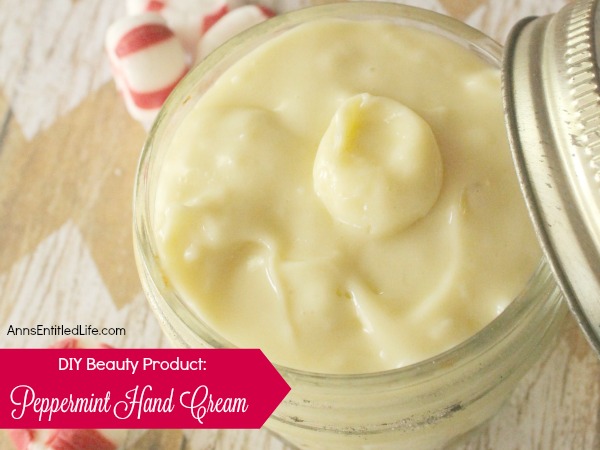 DIY Peppermint Hand Cream
A refreshing holiday scented hand cream that can be customized to any aroma. Soothing to chapped and dry hands, this peppermint hand cream make a great gift, or just keep it for your personal homemade body product use.
While winter can be a beautiful and enjoyable season it can also bring with it the wind and cold temperatures. These two things play havoc on your skin and can dry your skin mercilessly unless you fight back. Hands especially bear the brunt of winter weather. While I love the indulgence of thick and heavily scented creams and lotions from the department store, sometimes I prefer lotions, salves and creams that I make myself. Knowing what you put in your homemade beauty products means that you can have confidence in their quality, fragrance and gentleness.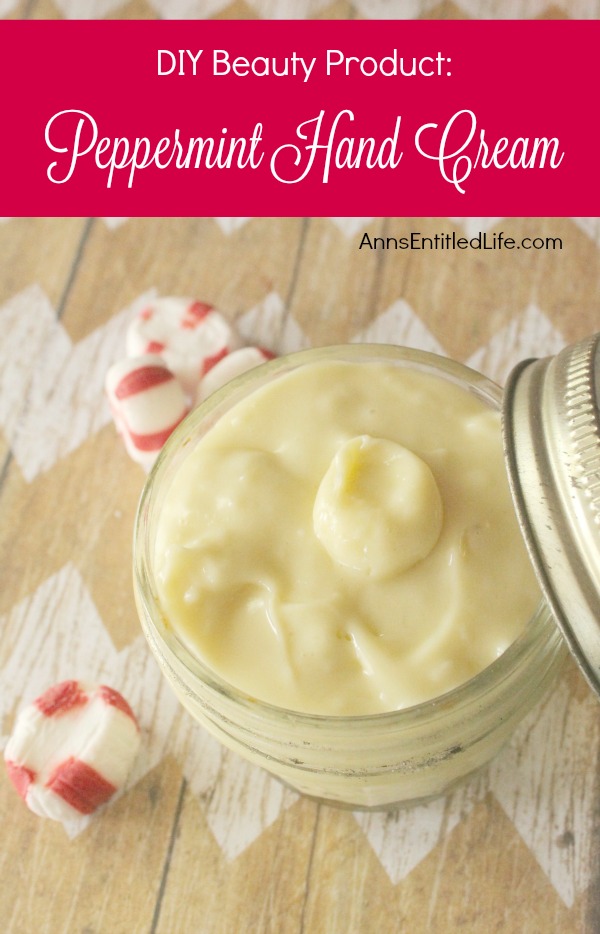 Homemade beauty and body products are very easy to make at home with just a few natural ingredients and no special tools. While this peppermint hand cream boasts a refreshing holiday/winter aroma, you can use any essential oil that you wish to achieve practically any scent in your hand cream.
● To print the DIY Peppermint Hand Cream Instructions, click here.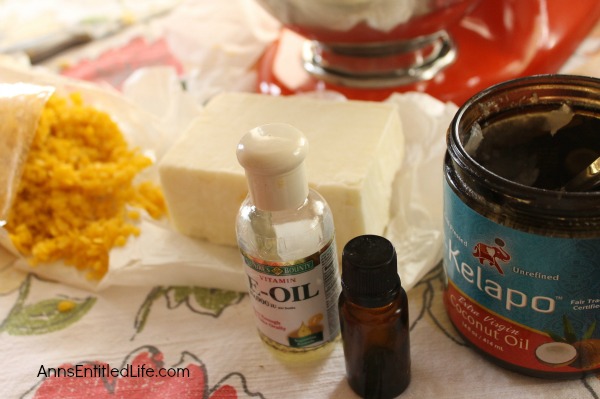 DIY Peppermint Hand Cream Ingredients:
● 2 TBSP Shea Butter
● ¼ cup Coconut Oil
● ¼ cup Beeswax Granules
● ½ tsp Vitamin E Oil
● 10 drops Peppermint Essential Oil
DIY Peppermint Hand Cream Directions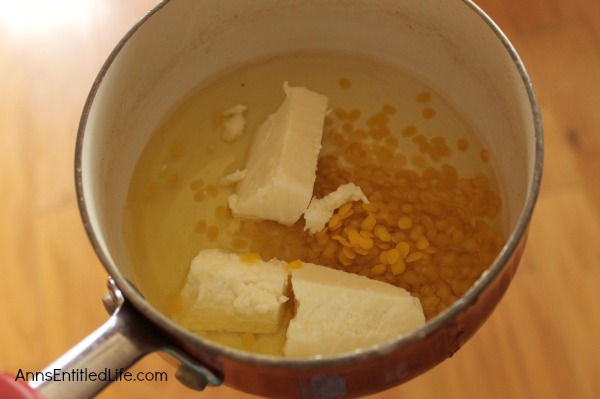 ● Place Shea Butter, Coconut Oil , and Beeswax Granules< in a large saucepan over low heat.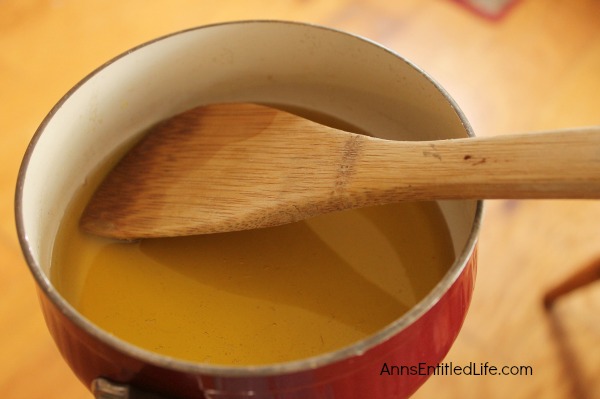 ● Stir frequently until completely melted.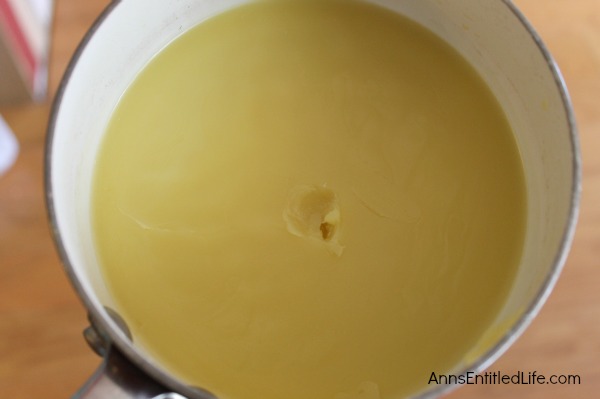 ● Allow to cool for 5 minutes.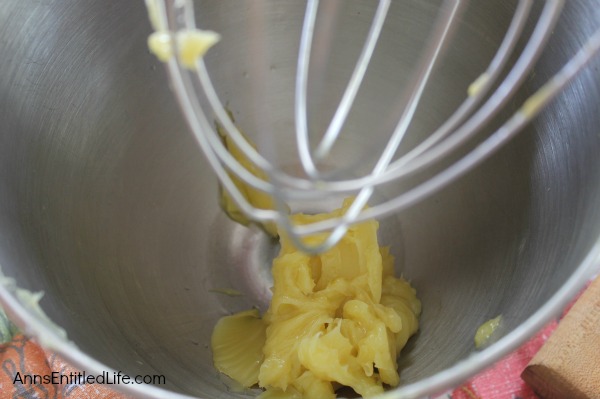 ● Stir in Essential Oil (of your choice) and Vitamin E Oil until well mixed.
● Beat smooth.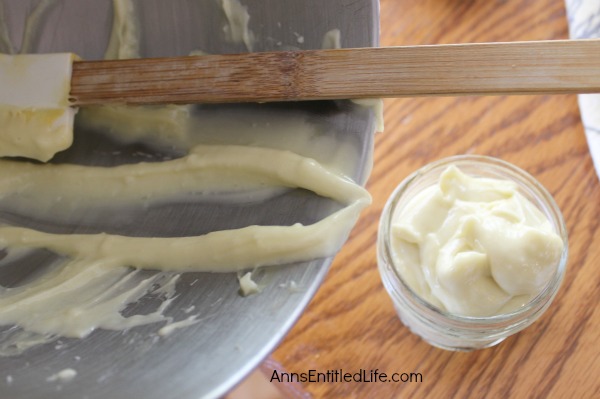 ● Pour into small jar with a lid (a 4 ounce mason jar works well)
● Allow to cool completely.
● Cover tightly for storage.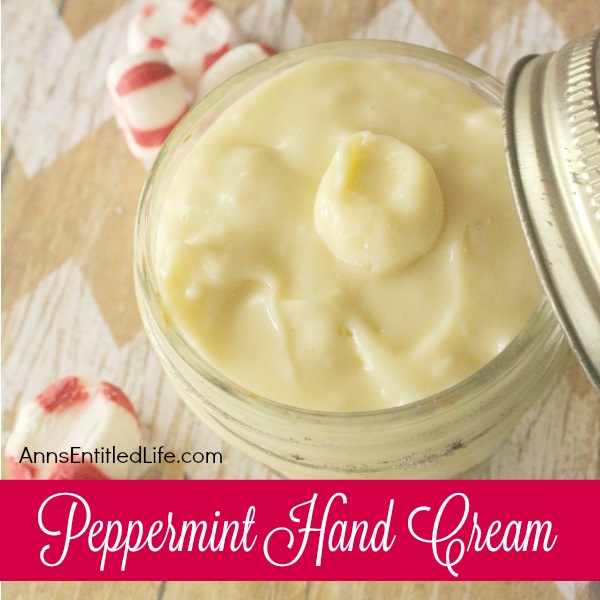 ● Scoop a generous amount with your finger, rub into fingers, palms, and back of hands right up to wrists.
● This cream is also great for elbows and feet as well.
---
● Disclosure: the links in this post may be affiliate links.
● For more DIY Beauty posts on Ann's Entitled Life, click here.
● If you enjoyed this post, be sure to sign up for the Ann's Entitled Life weekly newsletter, and never miss another article!
---