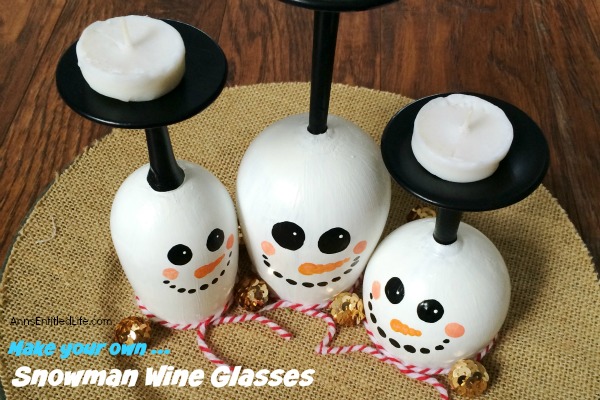 DIY Wine Glass Snowman
Make your own adorable Wine Glass Snowman. This step by step tutorial will show you how to easily make wine glass snowman which are perfect for a centerpiece, mantel decor or table decorations through the winter season. If you are looking for a cute winter craft project, this is it!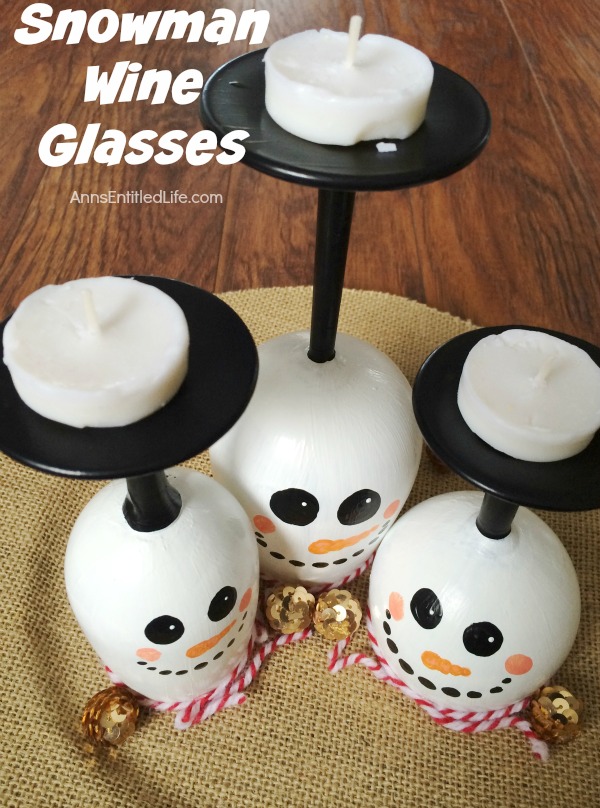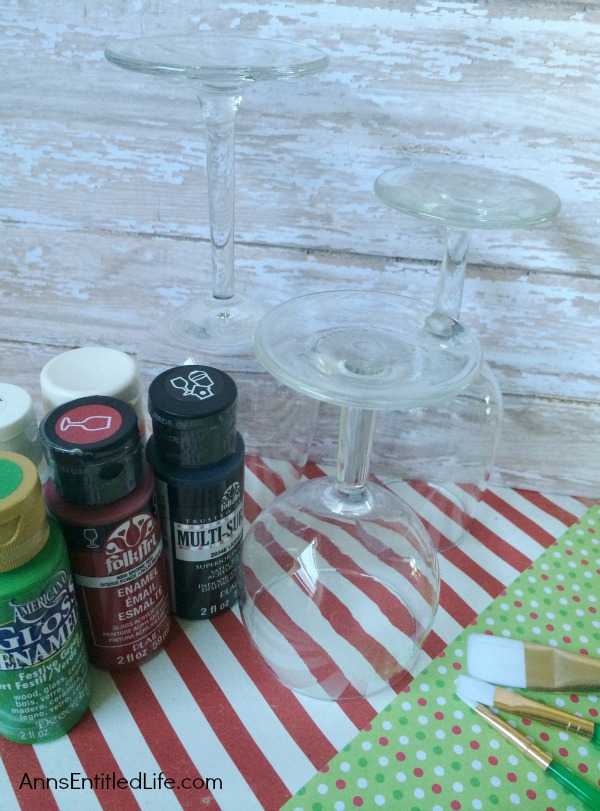 DIY Wine Glass Snowman Materials
● 3 Wine Glasses; various, staggered, sizes
● Enamel Paint
: White, Black, Peach and Orange were used in this project (options of red for cheeks, blue, green for eye dots would work)
● Paint Brushes
● Yarn
● Glue Gun
● Glue Sticks
● Tea Lights
(for decoration)
DIY Wine Glass Snowman Instructions: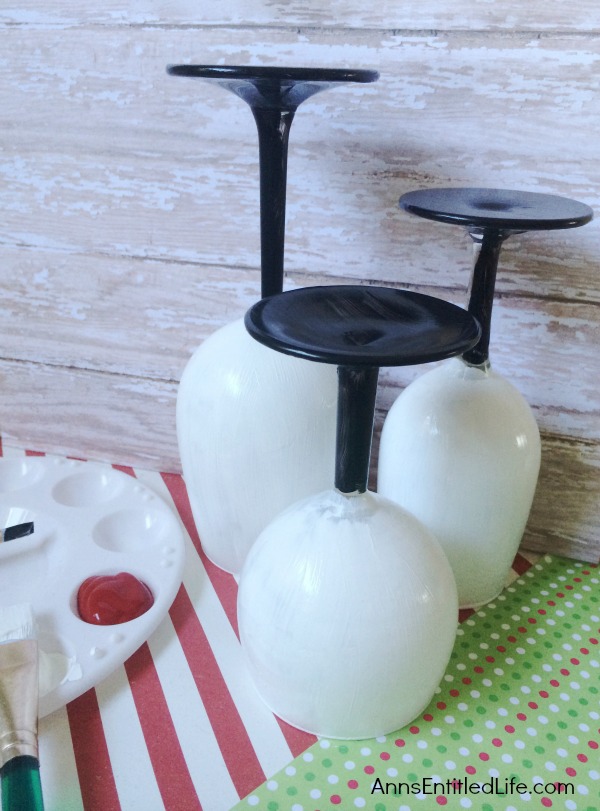 ● Paint the bowl of your wine glasses white with a flat brush painting up and down in fairly straight lines. Allow to dry.
● Paint the stem and base of your glasses black, let dry.
● Add a second coat of each paint, allow to dry.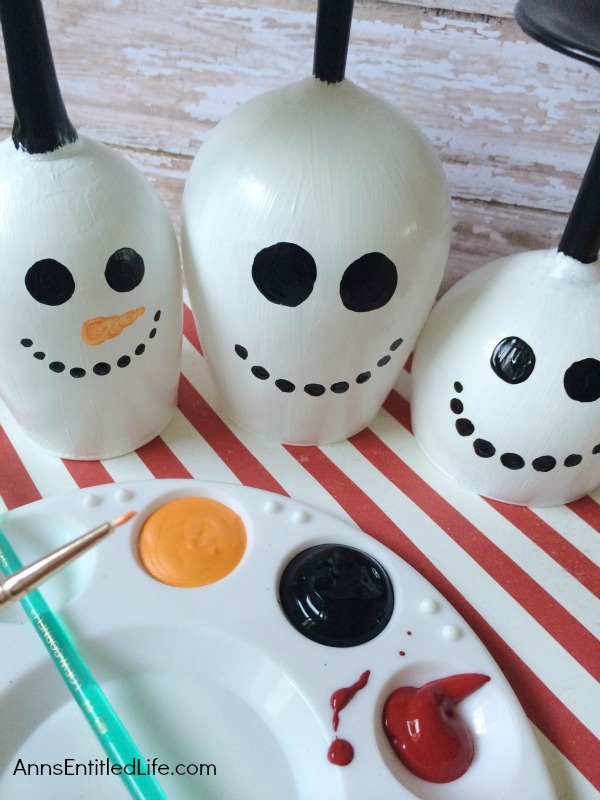 ● With a pointy paint brush, dip the brush in the black paint and paint circle for the eyes and mouth.
● With the same type of brush (if you are reusing the same brush, clean it first), dip the brush in orange paint and paint five (5) small circles together for the nose, large to small with each size just a bit smaller than the prior size to form the snowman's nose.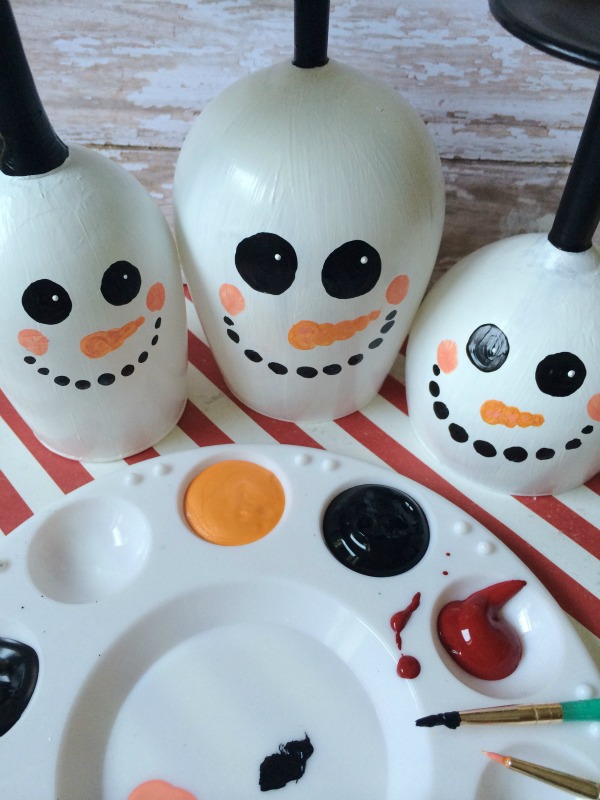 ● Using a small pointed brush, dip the brush in white paint and put a tiny dot on the eyes.
● Now using your pinky finger as a paint brush, lightly touch the peach paint and paint a fingerprint sized cheek above the ends of the coal smile.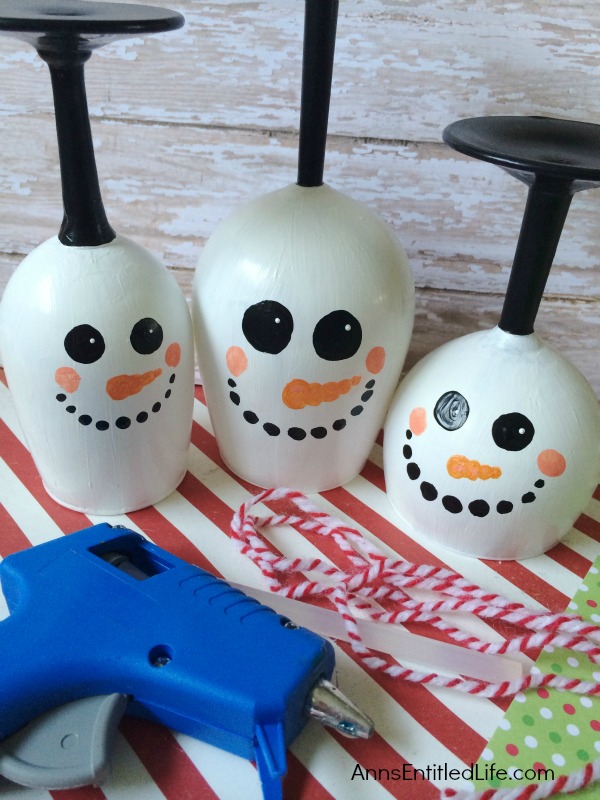 ● Now touch up the paint where the bowl meets the stem.
● Let your glasses dry.
● Once your glasses are dry, hot glue a piece of yarn on the top of the glass lip to look like a scarf.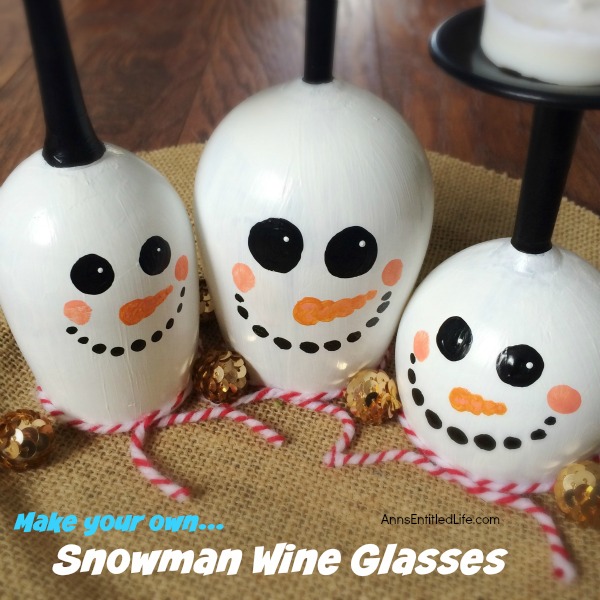 ● Top off with a few tea light candles and set in the middle of your table, on your fireplace mantel or an end table for a great winter decoration!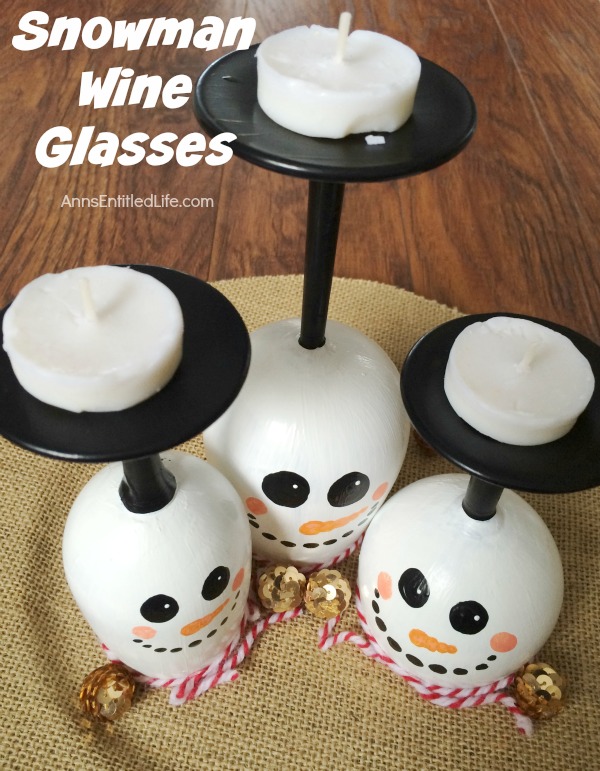 ● To print the DIY Wine Glass Snowman Instructions, click here.
Snow projects are great winter decor! They transend the holidays so you can decorate in November, and take your Snow-centric DIY crafts down in March! Here are some fabulous snow projects you might want to make:
● Framed Button Snowman Craft – These easy to make little button snowmen are adorable winter crafts that can be made in no time flat! These are great little winter frame decor. You can place them on an easel or hang them on a wall for display.
● Snowflake Bead Wreath Craft DIY – This is a beautiful snowflake wreath that is perfect for door decor in the chilly winter months. You can fully customize this snowflake bead wreath for color, and ornaments. Simple to make, this lovely Snowflake Bead Wreath Craft is a real conversation piece.
● Easy DIY Snow Pallet – You can make this simple Snow pallet in about 15 minutes! A very easy winter craft that looks adorable on a tabletop easel or wall. Produce your own snow this winter!
---
● Disclosure: the links in this post may be affiliate links.
● For more Holiday posts on Ann's Entitled Life, click here.
● For more Craft posts on Ann's Entitled Life, click here.
● If you enjoyed this post, be sure to sign up for the Ann's Entitled Life weekly newsletter, and never miss another article!
---