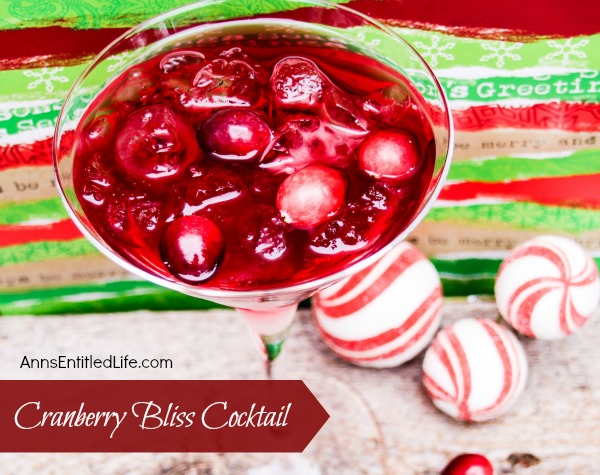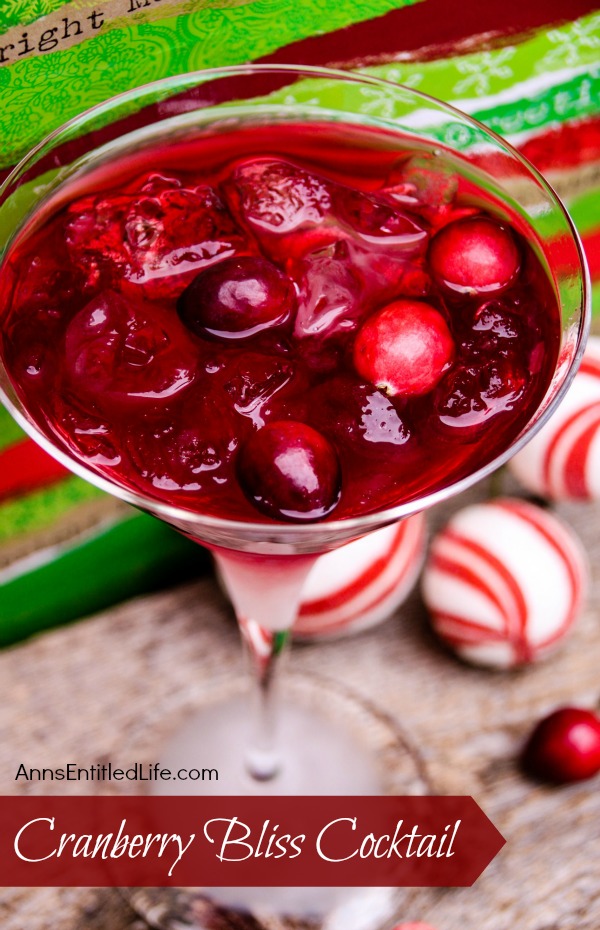 Cranberry Bliss Cocktail
By Ann
The Cranberry Bliss Cocktail is the perfect drink to serve at your holiday parties and get-togethers. Enjoy the sweet-tart taste of cranberry this holiday season with this delicious holiday beverage.
Prep Time: 14 minutes
Ingredients:
• 3 oz Cranberry Juice
• 1.5 oz Cranberry Vodka
• 1 oz Kinky Liqueur
• 5 Fresh Cranberries
• Crushed Ice
Directions:

• Chill a Martini Glass in the freezer for 12 minutes.
• In a Martini shaker, combine cranberry juice, cranberry vodka, kinky liqueur and crushed ice; shake vigorously.
• Strain into the chilled glass filled with crushed ice.
• Garnish with fresh cranberries.
• Serve.
• Makes 1 Cranberry Bliss Cocktail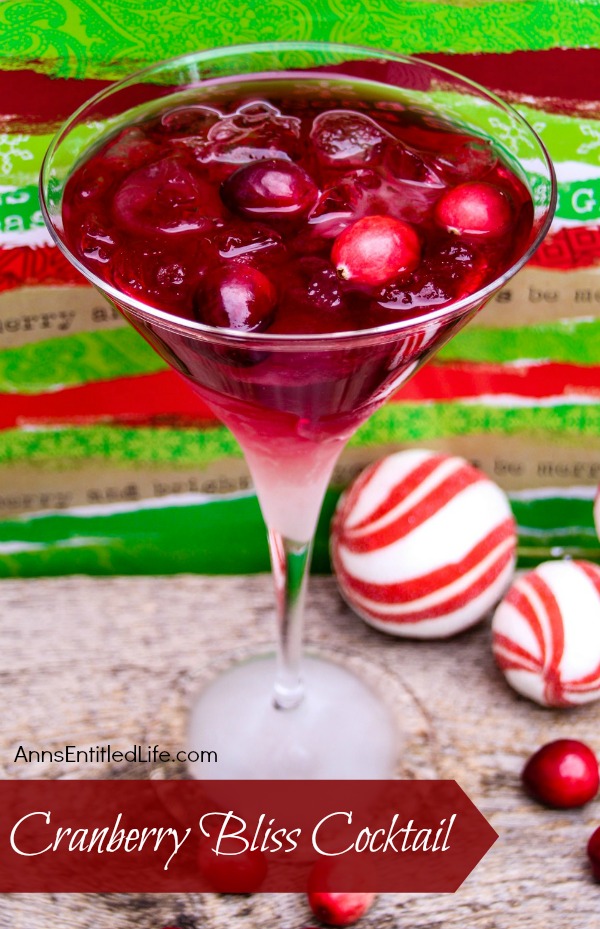 • To print the Cranberry Bliss Cocktail Recipe, click here.
As always, drink responsibly and please don't drink and drive.
---
• Disclosure: the links in this post may be affiliate links.
• If you enjoyed this post, be sure to sign up for the Ann's Entitled Life weekly newsletter, and never miss another article!
• Ultimate Guide to Non-Alcoholic Bar Basics
• For more liquor and wine cocktail recipes, tips and reviews, click here.
• Be sure to follow my Cocktails board on Pinterest!
---