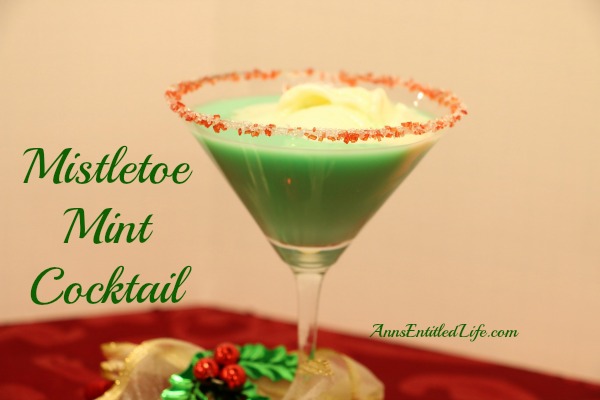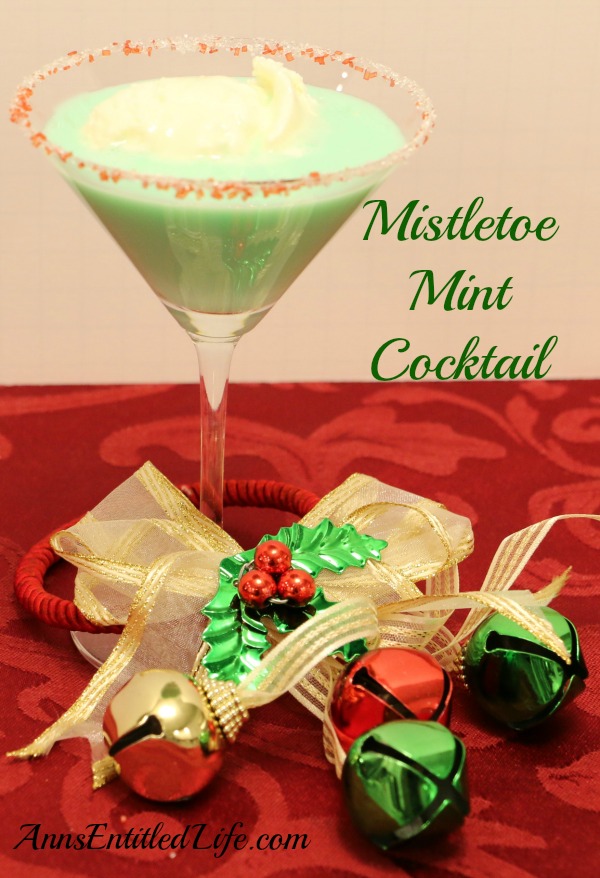 Mistletoe Mint Cocktail
By Ann
The Mistletoe Mint Cocktail is refreshing holiday cocktail made with Crème de menthe and Crème de cacao. A creamy, minty, cool beverage to enjoy while sitting by a toasty winter fire.
Prep Time: 3 minutes
Ingredients:
• 1oz Crème de menthe (mint cream)
• 2oz Crème de cacao
• 2oz Half and Half
• 1 scoop Vanilla Ice Cream
• Decorator Sugar for Rimming
Directions:

• Rim your cocktail glass using Crème de cacao for the wet, and red and white decorator sugar for the dry.
• Add half and half, Crème de menthe and Crème de cacao to a cocktail shaker; shake 10-12 times.
• Place a scoop of vanilla ice cream in the bottom of your rimmed cocktail glass.
• Slowly pour the liquid in your cocktail shaker over your vanilla ice cream.
• Serve immediately.
Makes 1 Mistletoe Mint Cocktail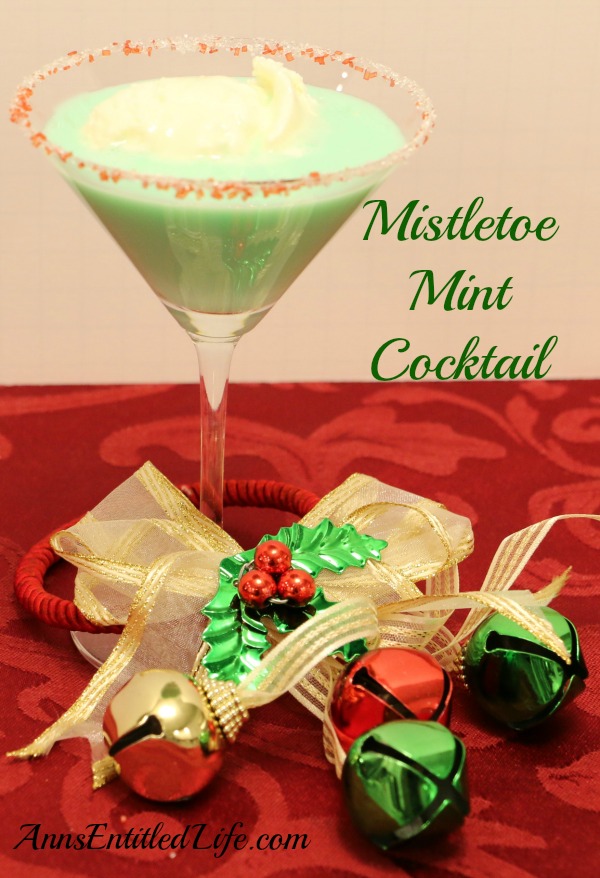 My grandmother used to give us Crème de menthe over ice cream when we were little. To this day I cannot think of Crème de menthe without associating it wth my grandmother! We loved it as it added a fresh, minty taste to liven up our vanilla ice cream. I don't even think we knew it was alcoholic!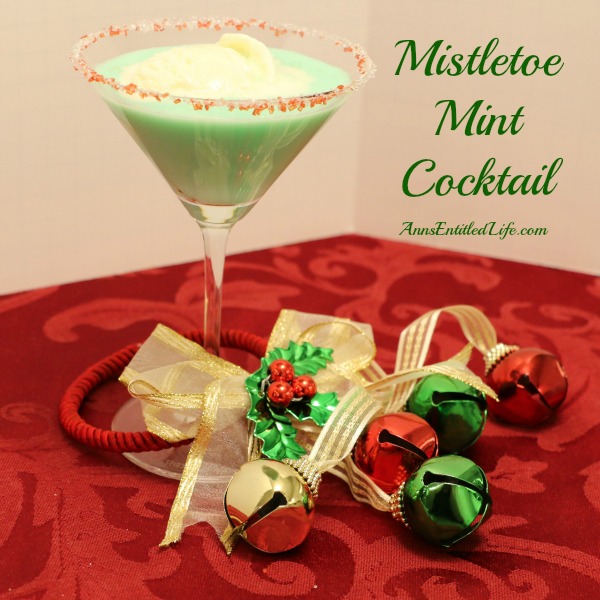 This is very close to the classic grasshopper recipe (that is 1-1-1 and uses fresh cream specifically), I just updated with vanilla ice cream — an ice cream float for adults!
Crème de menthe comes in both clear and green. For Christmas drinks, I would think you would want the green color – both for cocktails and after dinner cordials!
• To print the Mistletoe Mint Cocktail , click here.
---
As always, drink responsibly and please don't drink and drive.
• For more liquor and wine cocktail recipes, tips and reviews, click here.
• Be sure to follow my Cocktails board on Pinterest!
---
---
FOLLOW US ON: