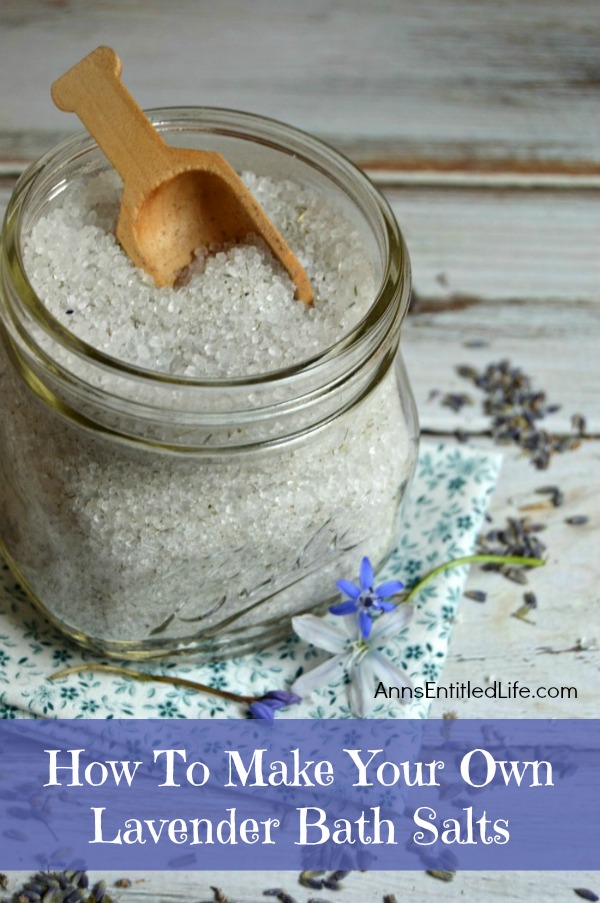 Here's a simple recipe for making your own lavender bath salts! Keep your Lavender bath salts for yourself, or give them away as gifts or shower favors. This is a wonderful and easy way to indulge in a long, soothing, scented luxurious bath.
How To Make Your Own Lavender Bath Salts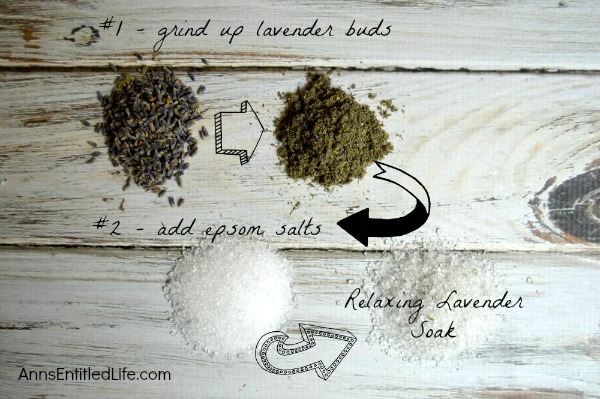 Lavender Bath Salts Materials:
● Lavender Flower Buds

● Epsom Salt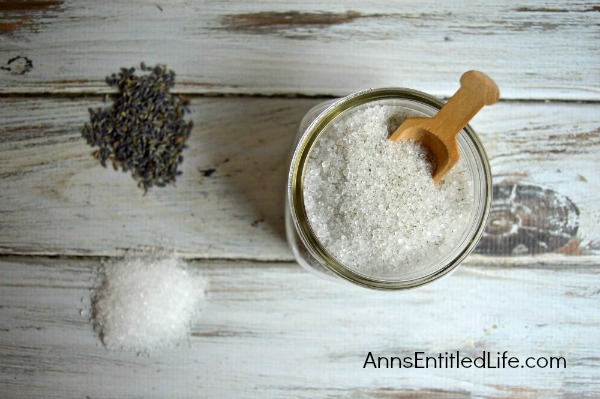 Directions To Make Lavender Bath Soak
● Pour two cups of Epsom Salt
into a large bowl.
● Grind Lavender Flower Buds.
A coffee grinder works great, but if you don't have one, you can use a food processor.
● Add ground lavender to the Epsom salts and mix to combine.
● That's it!
● Store in an airtight container.
● If giving as a gift, label the container with product name, ingredients, and directions for use.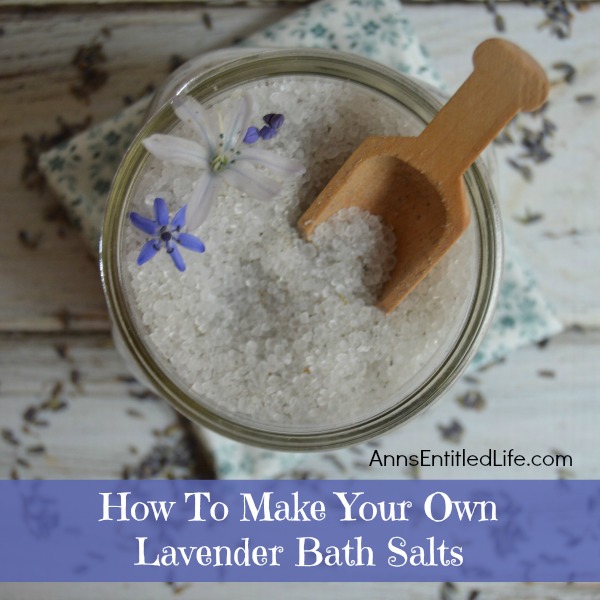 How To Use Lavender Bath Soak
● Add a half a cup of Lavender Bath Soak to your bath water. Allow to dissolve.
● Relax and enjoy!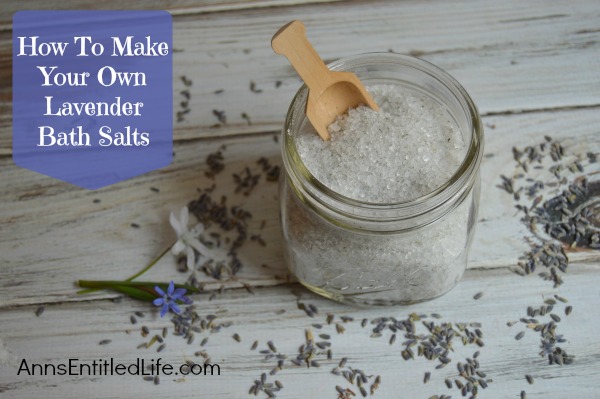 If you enjoy lavender scented DIY beauty products, you might be interested in these:
● Lavender and Oats Goat Milk Soap Recipe – This soothing recipe of luxurious goats milk, hydrating shea butter and exfoliating oatmeal smells fantastic and feels great on your skin.
● Make Your Own Lavender Bath Bombs – Make bath and shower time fabulous and sweet smelling with these easy to make, pretty little DIY Lavender Bath Bombs.
● Homemade Orange Lavender Lotion Recipe – How to make a simple, luxurious Orange Lavender Lotion with step by step instructions. Try this rich and creamy homemade orange lavender lotion today!
Do you have a lavender bath salt recipe you'd like to share?
---
● Disclosure: the links in this post may be affiliate links.
● For more DIY Beauty posts on Ann's Entitled Life, click here.
● If you enjoyed this post, be sure to sign up for the Ann's Entitled Life weekly newsletter, and never miss another article!
---