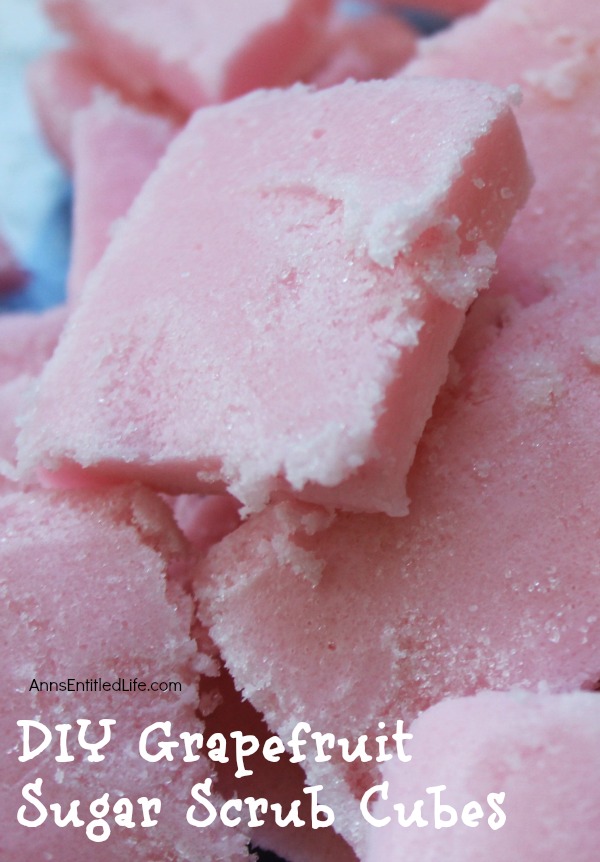 DIY Grapefruit Sugar Scrub Cubes
These DIY Grapefruit Sugar Scrub Cubes smell wonderful! These Grapefruit Sugar Scrub Cubes have exfoliating properties due to the sugar, and as an added bonus are a great cleanser. Sugar scrubs are a very popular do it yourself beauty product. Make these sugar scrub cubes as wonderful treat for your own skin care, or dress these DIY Grapefruit Sugar Scrub Cubes up with a bow to give as a gift!
This is a very easy DIY beauty product you will want to make again and again!
DIY Grapefruit Sugar Scrub Cubes Mise en Place:
● Square Glass Baking Dish (8″x8″)
● Measuring Cup

● Microwaveable Mixing Bowl
● Spoon
● Microwave
● Measuring Spoons

● Knife
● Decorative Glass Container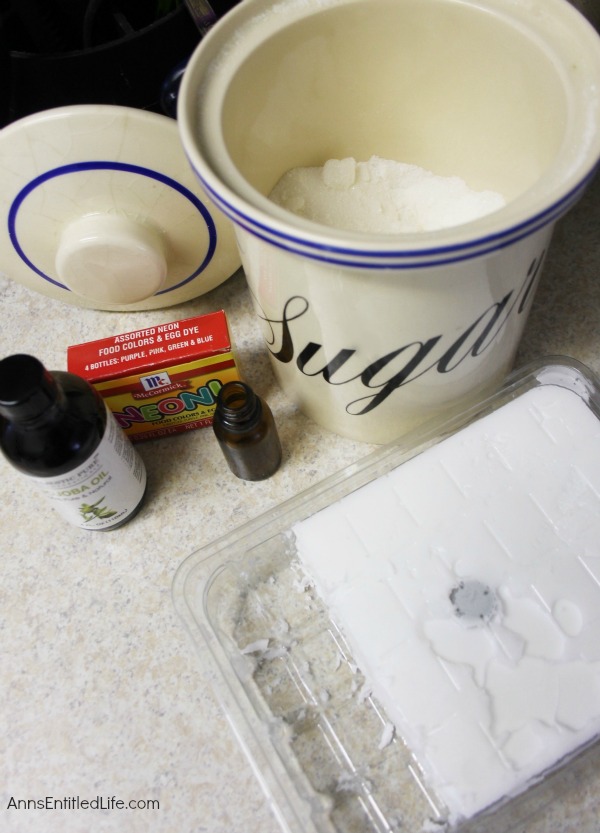 DIY Grapefruit Sugar Scrub Cubes Ingredients
● ½ cup Glycerin Soap Base

● 1 tsp Jojoba Oil

● ¾ cup Sugar
● 15- 20 drops Pure Grapefruit Essential Oil

● 2 drops Food Coloring (if you desire your sugar scrubs to be colored, if not they will turn out white and they still look nice!)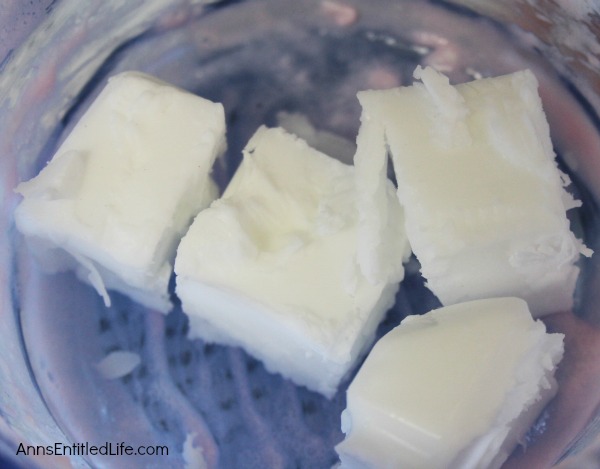 DIY Grapefruit Sugar Scrub Cubes Directions:
● Pour a dusting of sugar across the bottom of your glass dish, approximately ¼" – ½" thick. This is what makes the pretty layer on the top of your scrub cubes when the project is finished.
● NOTE: This soap base sets up very quickly so you will need to have your additional ingredients prepared for the next steps or you may have to pop it back in the microwave another time or two in order to get the scrub well mixed.
● Cut your Glycerin Soap Base
into small pieces.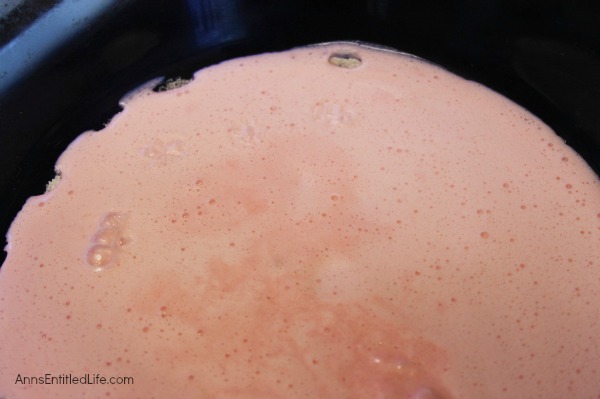 ● In a microwave safe mixing bowl, place ½ cup of Glycerin Soap Base
and microwave it in 20 second intervals until it becomes a liquid. The Glycerin Soap Base
gets gooey really fast. Stir after every 20 second microwaving until the glycerin soap base is liquefied and no lumps are remaining.
● Stir in Jojoba Oil,
Food Coloring and Pure Grapefruit Essential Oil;
stir well.
● Note: if your mixture gets lumpy, it won't spread well, so microwave it again.
● Now, spread your mixture evenly in your prepared, sugared baking dish.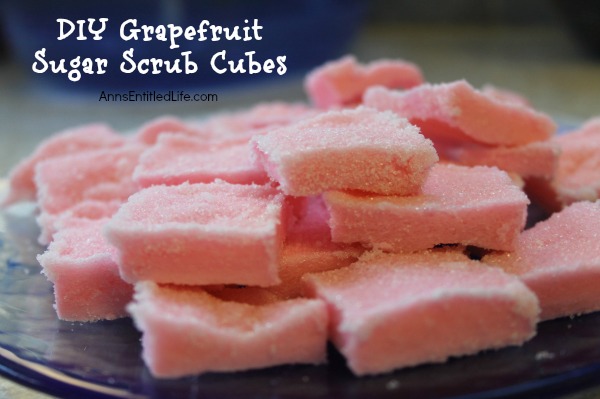 ● Let your Grapefruit Sugar Scrub set up for about 15-20 minutes; make certain they are cooled and set.
● Using a knife, cut your Grapefruit Sugar Scrub into cubes.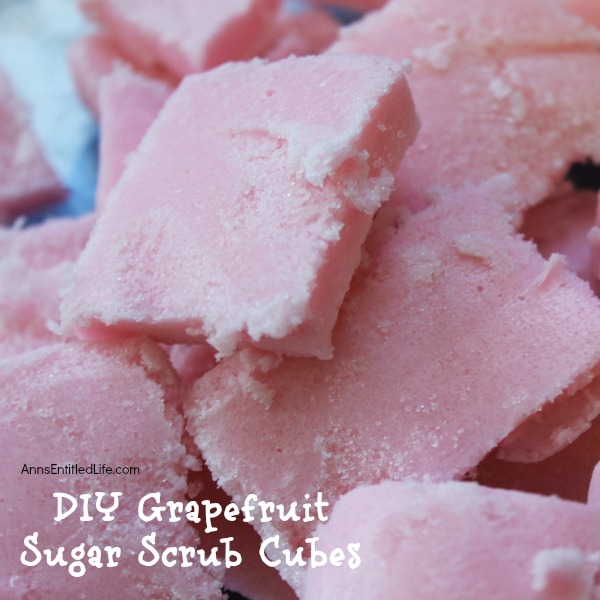 ● Pull the Grapefruit Sugar Scrub Cubes out of the pan gently. Use a spoon or spatula if needed to help get them started.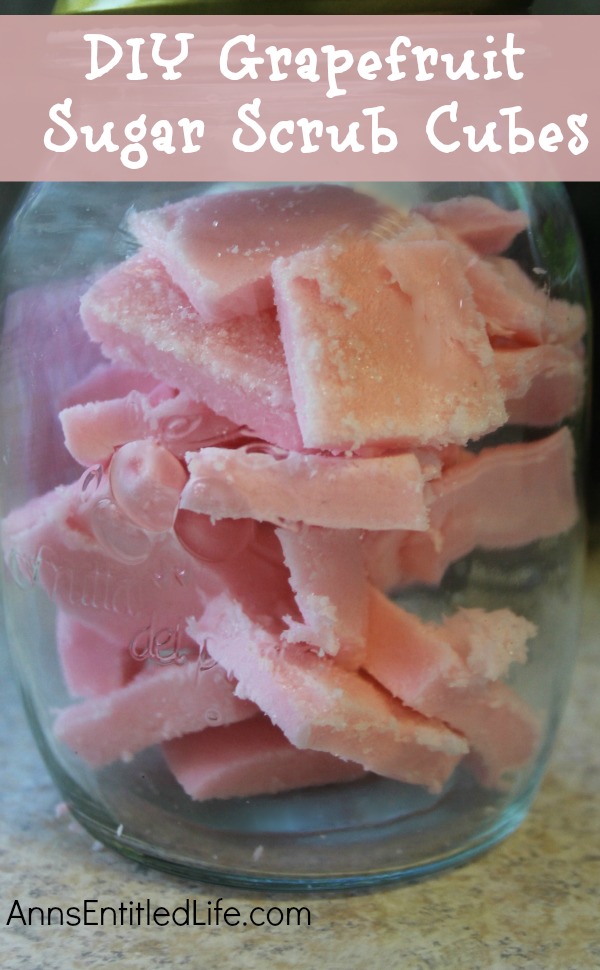 ● You're all done. Store in a glass jar.
Note: None of this is meant as medical advice. I am not a doctor, and do not play one on the internet. Please consult a physician if you have any questions about using essential oils or sugar scrubs so your doctor can better explain to you the benefits, possible side effects, and any warnings about essential oils and sugar scrubs.
● To print the DIY Grapefruit Sugar Scrub Cubes recipe click here.
---
● Disclosure: the links in this post may be affiliate links.
● For more DIY Beauty on Ann's Entitled Life, click here.
● If you enjoyed this post, be sure to sign up for the Ann's Entitled Life weekly newsletter, and never miss another article!
---