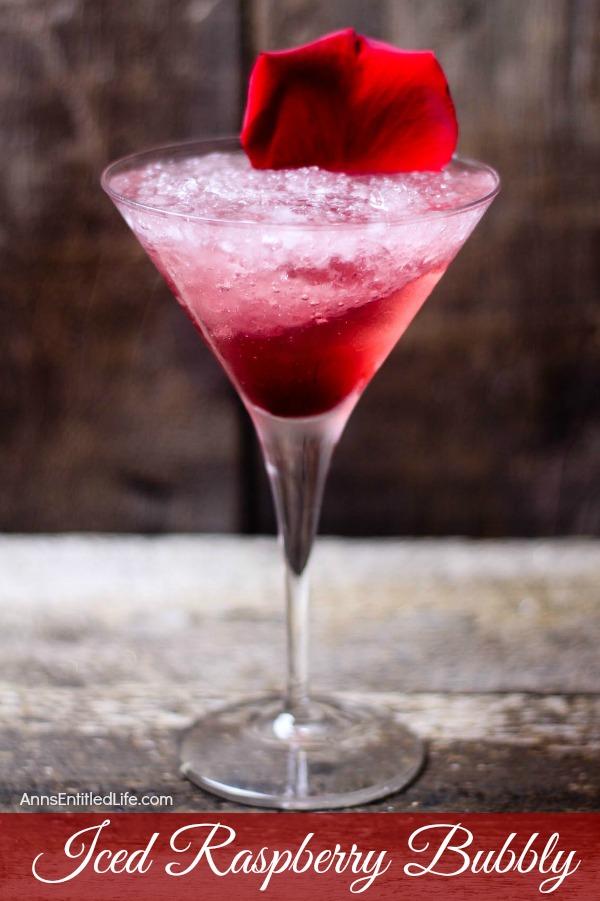 Iced Raspberry Bubbly Recipe
By Ann
A beautiful update on a classic drink, this Iced Raspberry Bubbly Recipe combines the subtle taste of hibiscus with the bold taste of raspberry and mint for a truly delicious cocktail.
Prep Time: 3 minutes
Ingredients:
● 3 oz Raspberry Champagne
● 1 oz Hibiscus and Mint Syrup
● 2 Ice Cubes
● Crushed Ice
Directions:

● In a cocktail shaker add Raspberry Champagne.
● Add Hibiscus and Mint Syrup and 2 ice cubes.
● Shake well; approximately 30 seconds.
● Strain into a chilled martini glass filled with crushed ice.
● Garnish with a single rose petal if desired.
● Makes 1 Iced Raspberry Bubbly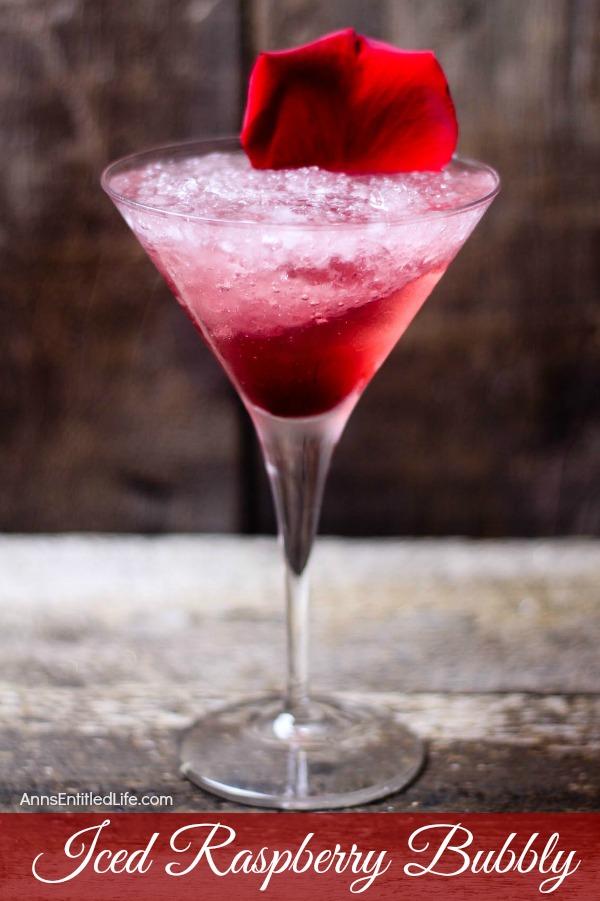 ● To view Martini Glasses,
simply click here.
● To view Hibiscus & Mint Syrup,
simply click here.
Substitutes that would work well on this drink if you don't have one of the listed ingredients:
● Raspberry Sparkling Wine
● Rosé Sparkling Wine
● Rosé Brut
● Then add Raspberry Cocktail Syrup
with a muddled mint leaves.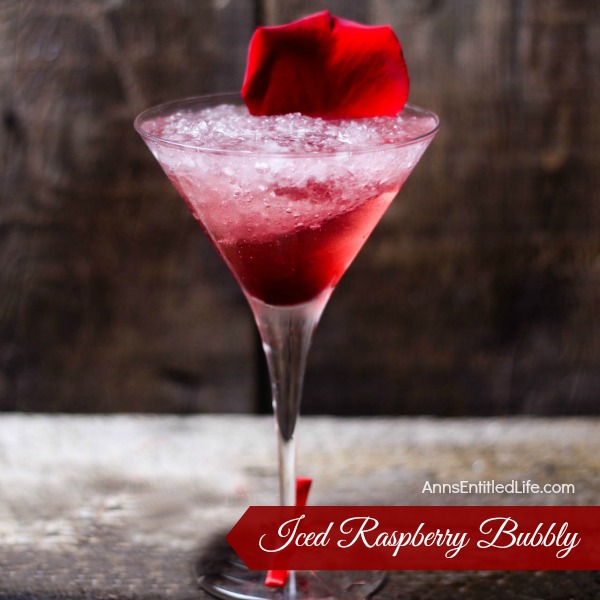 ● To print the Iced Raspberry Bubbly Recipe, click here.
As always, drink responsibly and please don't drink and drive.
---
● Disclosure: the links in this post may be affiliate links.
● If you enjoyed this post, be sure to sign up for the Ann's Entitled Life weekly newsletter, and never miss another article!
● For more liquor and wine cocktail recipes, tips and reviews, click here.
● Ultimate Guide to Non-Alcoholic Bar Basics
---