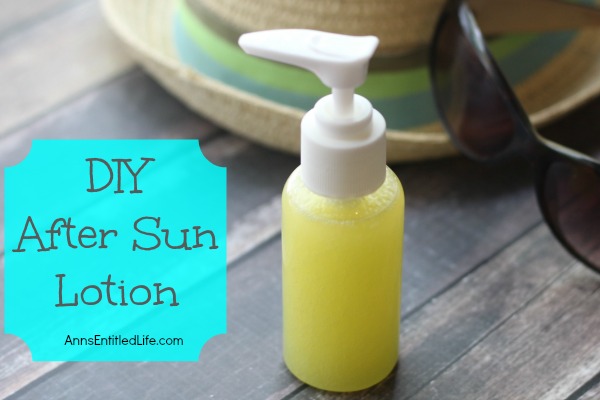 DIY After Sun Lotion
After a day out in the sunshine your skin can use a little pampering. Make your own terrific after sun lotion for mere pennies. This easy after sun lotion recipe makes a fabulous soothing, cooling, moisture replenishing DIY after sun lotion your skin will drink right up, any time of the year!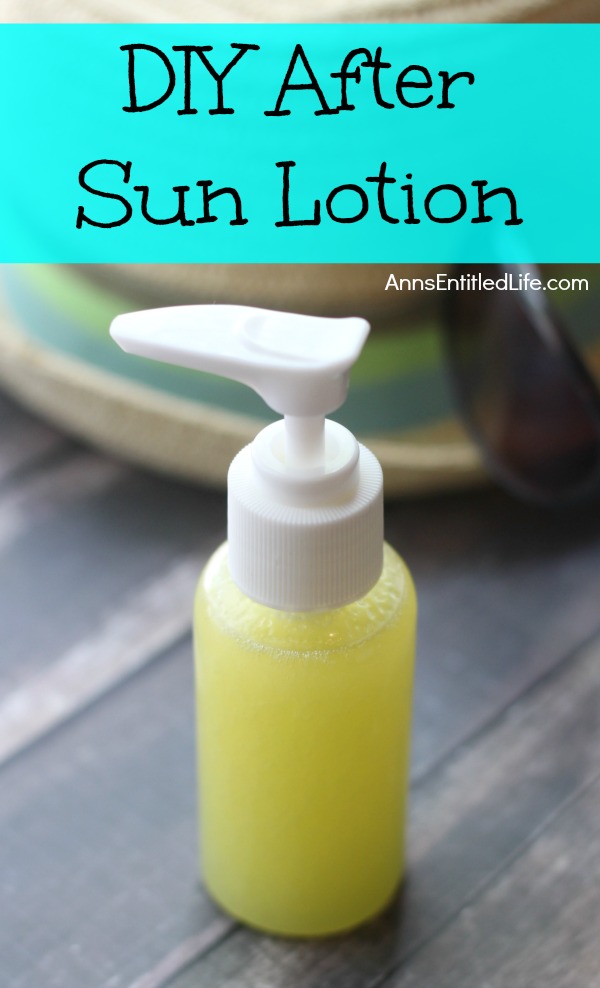 We all love the sunshine, we just cannot help it. The draw of being out in the sun while lounging by a pool or kicking back at the beach is just too strong of a pull. Playing in the sun, walks on a sunny day in a park, outdoor picnicking, skiing, snowboarding – you name it, we all love to enjoy outdoor activities on a glorious sunny day! No matter where you are enjoying the sunshine on a beautiful day, the sun, salt, chlorine and/or wind can dry out and damage your skin – anytime of year.
It is a great practice after an extended period outside to moisturize your skin well with a good quality lotion to restore moisture and balance to your skin. If you prefer to stay away from store bought, chemical filled products, try this DIY After Sun Lotion. This is a wonderful lotion to help restore skin health without artificial colors, scents, or preservatives and other chemicals that you do not need. On their own any one of these ingredients is great for skin, together they are a powerhouse!
Make sure you store any extras of this DIY After Sun Lotion in the refrigerator for a really soothing treat for your skin when you get too much sun. It feels so good going on.
DIY After Sun Lotion Ingredients:
● 1 TBSP Cocoa Butter

● 1 TBSP Coconut Oil

● 1 TBSP Aloe Vera Gel

● ½ tsp Vitamin E Oil

● 5 drops Lavender Essential Oil
DIY After Sun Lotion Utensils or Mise en Place
● Measuring Spoons

● Small Pan
● Spoon or Whisk

● 4 oz Pump Bottle

● Funnel or Measuring Cup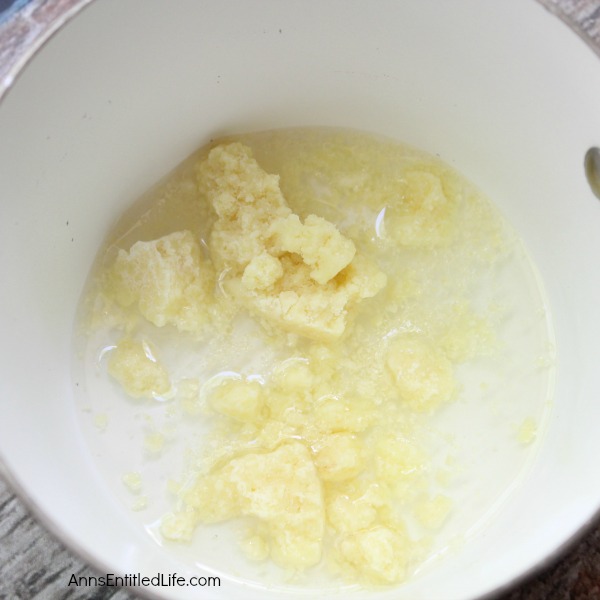 DIY After Sun Lotion Directions
● Place Cocoa Butter
and Coconut Oil
in a small pan over medium heat, stirring until completely melted.
● Remove pan from heat and allow mixture to cool.
● Note: You can also melt in the microwave by heating in 20 second increments; stirring each 20 second melt time.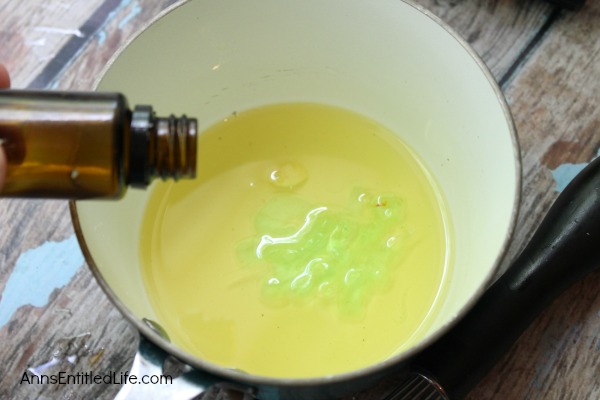 ● Once cool stir in Aloe Vera Gel
, Vitamin E Oil
and Lavender Essential Oil;
mix well.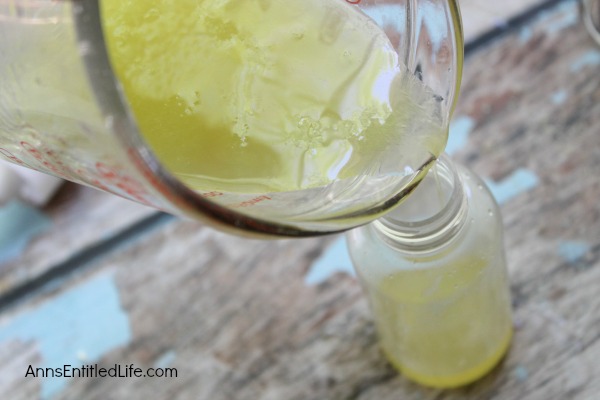 ● Using a funnel, pour your after sun lotion into a 4 oz Pump Bottle.
Or, alternatively, you can move your lotion from the pan to a measuring cup
(or other container) that has a spout, and pour.
● Replace the cap on your pump bottle and your after sun lotion is ready to go!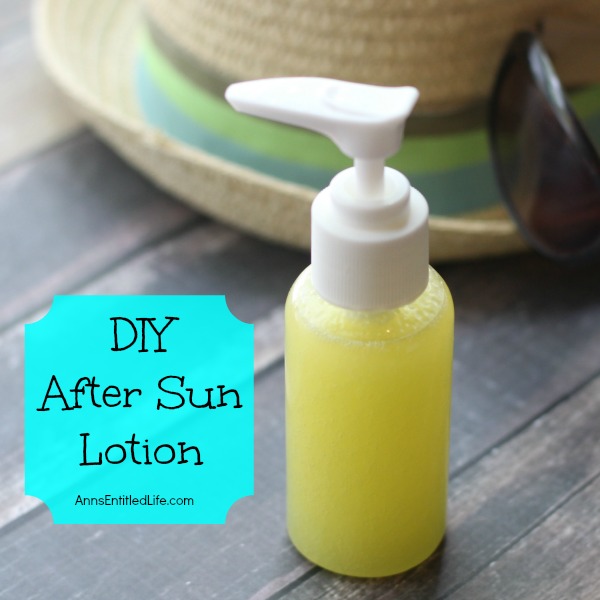 To Use Your DIY After Sun Lotion:
● Store in your beach bag or in the refrigerator for the maximum cooling and refreshing feeling! Slather a generous amount over shoulders, chest, face (avoiding eye area) or anywhere else you need healing from sun exposure
● To print the DIY After Sun Lotion Recipe click here.
Note: None of this is meant as medical advice. I am not a doctor, and do not play one on the internet. Please consult a physician if you have any questions about after sun lotion so your doctor can better explain to you the benefits, possible side effects, and any warnings about after sun lotion.
---
● Disclosure: the links in this post may be affiliate links.
● For more DIY Beauty posts on Ann's Entitled Life, click here.
● If you enjoyed this post, be sure to sign up for the Ann's Entitled Life weekly newsletter, and never miss another article!
---