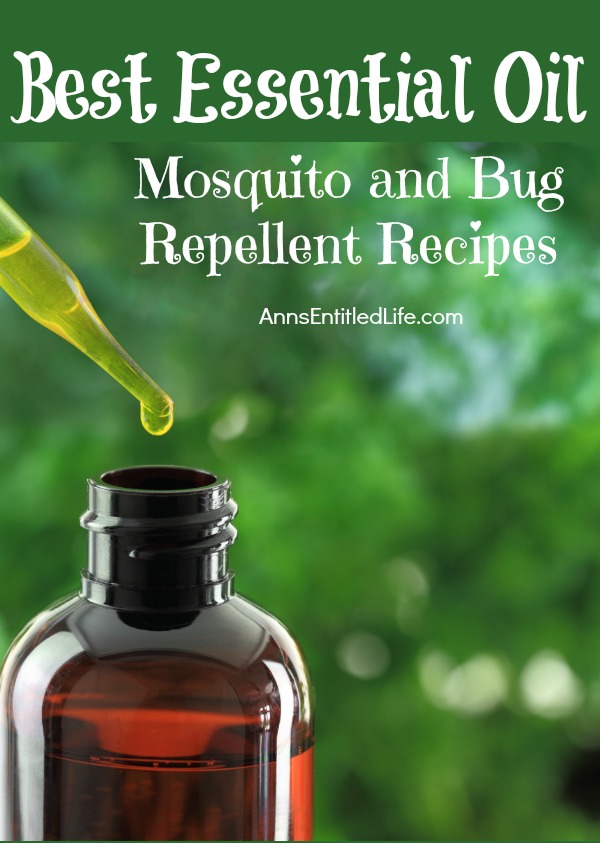 Best Essential Oil Mosquito and Bug Repellent Recipes
With beautiful warm weather comes the not-so-awesome side effects – insects. When you are trying to enjoy a summer picnic or a day by the river, the last thing you want to deal with are mosquitoes, flies, and other creepy-crawly insects. Of course, you can bring along a commercial insecticide spray, but sometimes you don't necessarily want to spray that on your skin. One of the best attributes of quite a few essential oils is their ability to ward off unwanted insects. Check out these easy pesticide recipes to keep the little buggers at bay.
Essential Oil Mosquito and Bug Repellent
● Mix Lemongrass Essential Oil, Peppermint Essential Oil (or Wintergreen), Cinnamon Essential Oil, and Oregano Essential Oils into a small spray bottle.
● Fill the rest of the bottle with purified water.
● Shake well.
This mixture shouldn't be sprayed on your skin as most people will react to the Cinnamon Essential Oil. It is safe though to spray around windows, doors, on outdoor furniture, and even all over your tent when you are camping.
Another thing you can do with Cinnamon Essential Oil is to add a few drops to any standing water you may have on your property. Cinnamon kills mosquito eggs and larvae. Do not add it though to Koi ponds as it can upset your fish!
Essential Oil Personal Bug Spray
● Combine lemongrass essential oil, thyme essential oil, spearmint essential oil, oregano essentail oil, and your citrus oil choice (tangerine, wild orange, grapefruit OR lemon essential oil) in a small bottle.
● Fill the rest of the bottle with purified water.
● Shake well.
● Lemongrass Essential Oil is the number one essential oil to repel mosquitoes. Not only can you add it to this personal bug spray, but also add a couple of drops to a candle when outside to keep them away. All plants in the mint family repel flies, beetles, ants, aphids, and spiders.
● Thyme Essential Oil works great to make sure spiders and ticks stay away.
● Citrus Essential Oils have a way of annoying flying insects like mosquitoes and flies. All of these essential oils are safe to use on your skin (unless you are allergic of course).
Note: None of this is meant as medical advice. I am not a doctor, and do not play one on the internet. Please consult a physician if you have any questions about using essential oils so your doctor can better explain to you the benefits, possible side effects, and any warnings about essential oils.
---
● For more Household Tips on Ann's Entitled Life, click here.
● Click here for more Library Topics on Ann's Entitled Life.
● Enjoy this post? Sign up for the Ann's Entitled Life FREE Weekly Newsletter to stay connected.
---