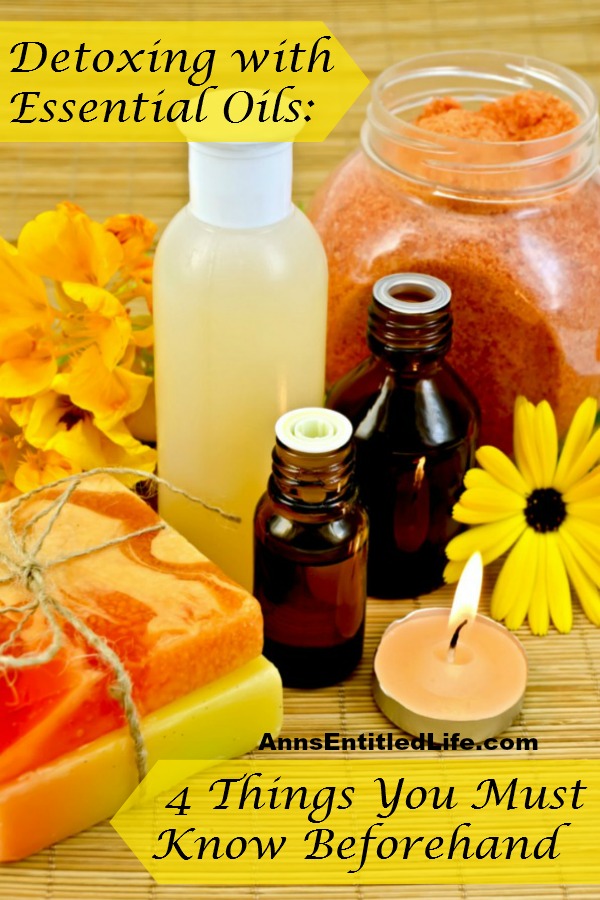 Detoxing with Essential Oils: 4 Things You Must Know Beforehand
The human body has many toxins run through it every day. That's why it is extremely important to detoxify the body every now and then so that it can operate at its full potential. While there are several detox methods, one of the most natural ways to rid the body of toxins is to use essential oils. These all-natural plant extracts act harmoniously with the body, helping expel unwanted toxins, leaving the body feeling refreshed and rejuvenated. Before getting started, here are a few things to know about detoxing with essential oils.
1. There Are Many Ways to Detox with Essential Oils
There isn't one specific way to detox with essential oils. Some people fill capsules with them and take them with their meals. Another way to use these oils is to add a few drops to your bath water and soak for a while, allowing the body to absorb the essential oils. Others have the oils massaged into their bodies. However, one of the most common ways to detox with essential oils is to rub a few drops into the heel of the foot. Each method has proven different degrees of effectiveness specific to the person, so it really is all a matter of preference.
2. Some Essential Oils are Better for Detoxifying Than Others
This one is rather straightforward. Not all essential oils work as effectively in the detox process. To get the best results from the detox process, one of the following oils should be used:
● Lemon Essential Oil, Grapefruit Essential Oil, or Tangerine Essential Oil: Citrus essential oils are great for improving digestion, which in turn helps flush the system. They also contain infection-fighting substances and give skin an extra glow.
● Rosemary Essential Oil: A powerful antioxidant, rosemary fights many of the symptoms associated with a toxic system, like fatigue, skin problems, headaches, and forgetfulness.
● Fennel Essential Oil: When the body is toxic, it begins to swell and bloat. Fennel helps fight against bloating, constipation, and gas.
● Geranium Essential Oil: A great antiseptic, Geranium also helps keep hormones balanced. It also works to pass fluids quickly through the liver and kidneys.
● Juniper Berry Essential Oil: Like geranium, juniper berries are great for getting liquids out of the body. It's a naturally detoxifies, and is also antiseptic.
3. Cleanses Work Best Combined with Other Lifestyle Changes
While essential oils are extremely powerful in their own right, they work best when the body is helping them along. Drinking lots of water, eating the right foods, and exercising all help the body naturally expel toxins. So, when combined with essential oils, these actions multiply the effectiveness of an essential oil detox.
4. Using Too Much Essential Oil Can Cause Problems
Detoxing is a shocking process for the body. If a body has become accustomed to working in its sluggish state, when the toxins begin to leave, especially if it's too much at once, it can react poorly. Some signs that the detox is moving too fast are if there is nausea, rashes, or headaches. If these symptoms arise, the amount of oils used should be cut back. If the symptoms persist, contact your doctor.
What essential oil detox tips do you have?
Note: None of this is meant as medical advice. I am not a doctor, and do not play one on the internet. Please consult a physician if you have any questions about using essential oils so your doctor can better explain to you the benefits, possible side effects, and any warnings about essential oils.
---
● Disclosure: the links in this post may be affiliate links.
● For more DIY Beauty posts on Ann's Entitled Life, click here.
● If you enjoyed this post, be sure to sign up for the Ann's Entitled Life weekly newsletter, and never miss another article!
---