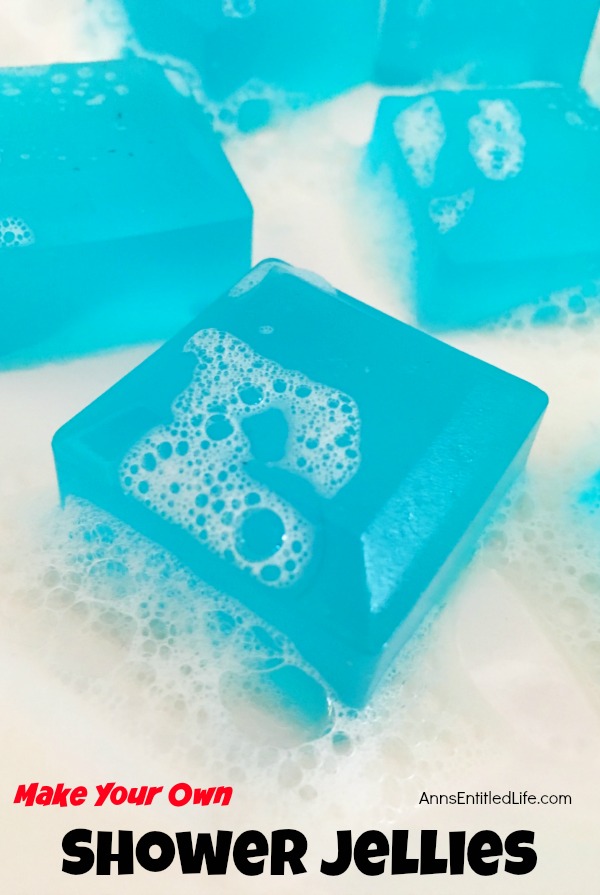 Make Your Own Shower Jellies
Learn how to make your own shower jellies with this easy, step by step tutorial. Highly customizable, this shower jellies recipe is simple to make. Make shower (or bath!) time delightful with these wonderful, fragrant, cleansing, shower jellies!
Note: This is NOT a food, keep away from small children!!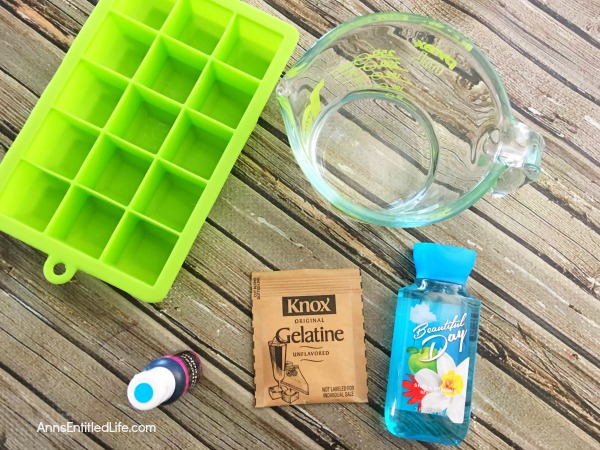 Shower Jellies Mise en Place:
● Small Spray Bottle
● Measuring Cups

● Spoon
● Small Pot
● Silicone Ice Cube Mold
Shower Jellies Ingredients:
● 1 cup Cold Water
● ½ cup favorite Shower Gel of choice (used in this tutorial: Beautiful Day from Bath and Body Works)

● 1 packet Unflavored Gelatin

● Rubbing Alcohol
● 2 drops Soap Colorant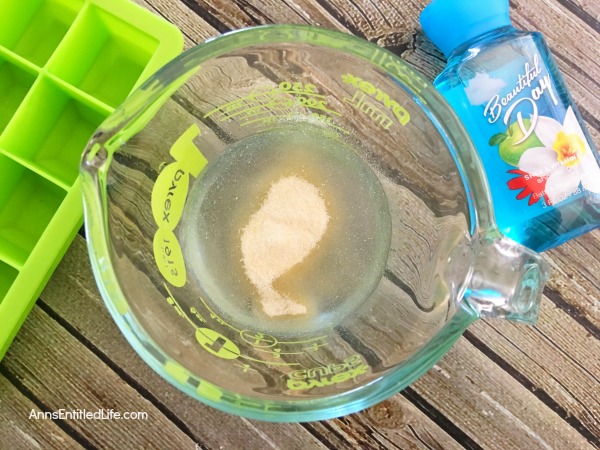 Shower Jellies Directions:
● Transfer some rubbing alcohol into a small spray bottle; set aside.
● Mix your packet of unflavored gelatin
with one cup of cold water.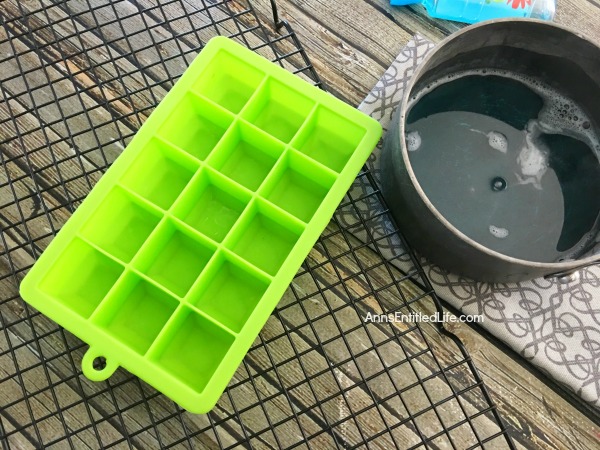 ● Pour your water and gelatin mix into a small pot and heat on medium-high for about 3-4 minutes until your unflavored gelatin
is fully dissolved.
● Take your pot off the heat and mix in your shower gel and 1-2 drops of soap colorant.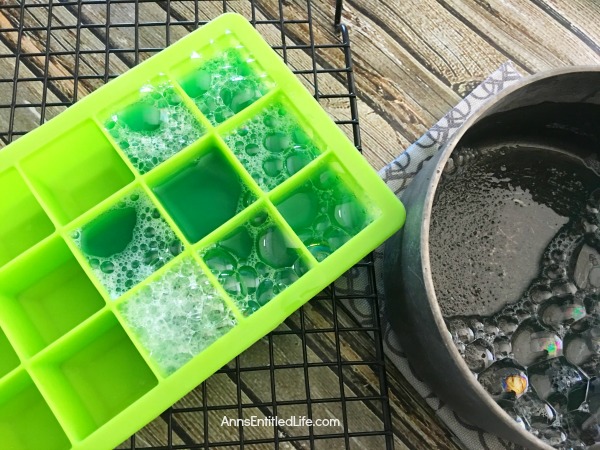 ● Carefully pour your soap mixture into your silicone ice cube mold.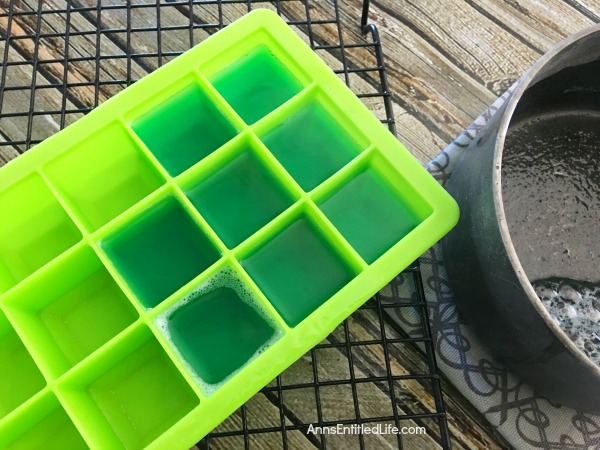 ● Spray with rubbing alcohol to get rid of any bubbles.
● Place in the refrigerator for 3-4 hours, until set.
● Carefully pull on the sides of the mold and push up on the bottom to remove your shower jellies from the molds.
● Makes 15-16 Shower Jellies.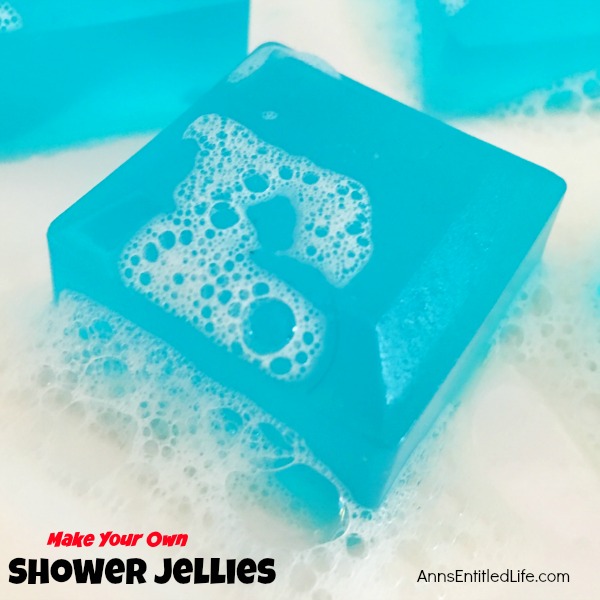 To Use Shower Jellies:
● Rub all over your body just like you would a bar of soap and rinse.
● These shower jellies will melt and dissolve under hot water, so you use one per every time you shower.
Notes:
● If you are worried about summer heat you may want to store the shower jellies in a container marked Shower Jellies, DO NOT EAT!! in the refrigerator so they do not melt being left out in the summer. But above all, you do NOT want anyone consuming these.
● These should last 1-2 weeks if stored in the refrigerator.
● These are very customizable. You can use any shower gel, any soap colorant
to give them any scent or color.
● I hesitate to recommend using food coloring instead of the soap colorant,
even if only a drop or two. I worry it will turn your skin a funky color. You may decide otherwise.
● To print the Shower Jellies instructions click here.
Note: None of this is meant as medical advice. I am not a doctor, and do not play one on the internet. Please consult a physician if you have any questions about using shower jellies so your doctor can better explain to you the benefits, possible side effects, and any warnings about shower jellies.
---
● Disclosure: the links in this post may be affiliate links.
● For more DIY Beauty posts on Ann's Entitled Life, click here.
● If you enjoyed this post, be sure to sign up for the Ann's Entitled Life weekly newsletter, and never miss another article!
---