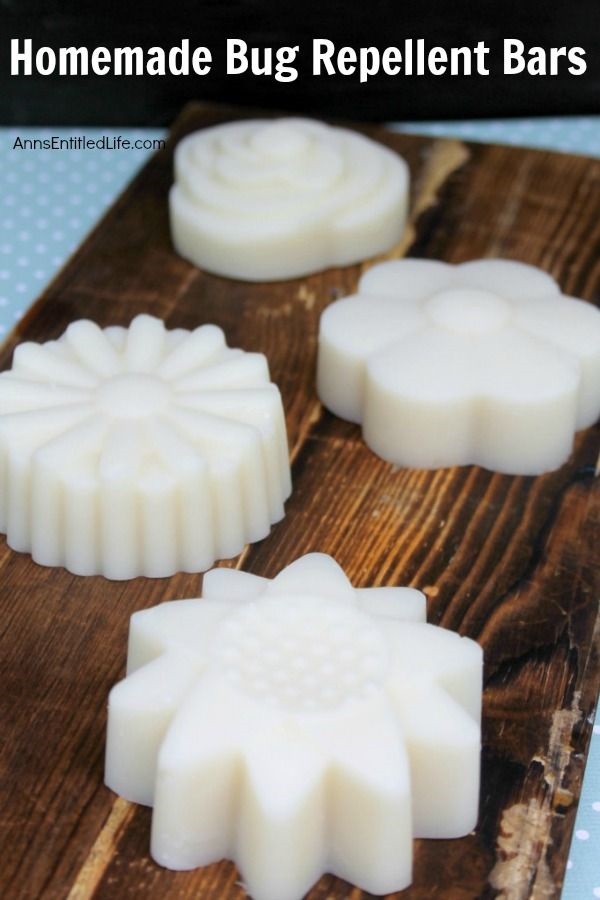 With warm weather comes bugs! Mosquitoes, flies, and other bothersome insects can intrude when you are trying to enjoy a summer picnic, a backyard barbecue, or a day by the pool. While you can always use a commercial insecticide soap, spray or lotion, sometimes you do not want that on your skin. A great attribute of many essential oils is their ability to ward off unwanted insects. Layer your homemade insect repellent spray with this wonderful homemade bug repellent bars recipe.
Homemade Bug Repellent Bars
One of my blog's most visited summertime posts is this terrific Best Essential Oil Mosquito and Bug Repellent Recipes post. I (finally) decided (three years later!) to add a homemade insect repellent bar "recipe". You can wash with this and have some protection against summertime mosquitoes and bugs even if you forget to apply a homemade bug spray.
Note: (and big disclaimer) not all bug repellents (sprays, bars, wipes) commercial or homemade work for everyone. What works for me may not work for thee, and vice versa. Even if you use this bug repellent bar and find it helps ward off those flying pests for you, you are still going to be better off using it as a first layer defense, and continue to use a homemade bug spray when those buggers are biting.
Note: (and a second big disclaimer) This Homemade Bug Repellent Bars recipe should be safe for children. However, I cannot guarantee anything so your best bet is to consult your child's pediatrician and ask for medical advice.
With that in mind, let's make some bug repellent bars!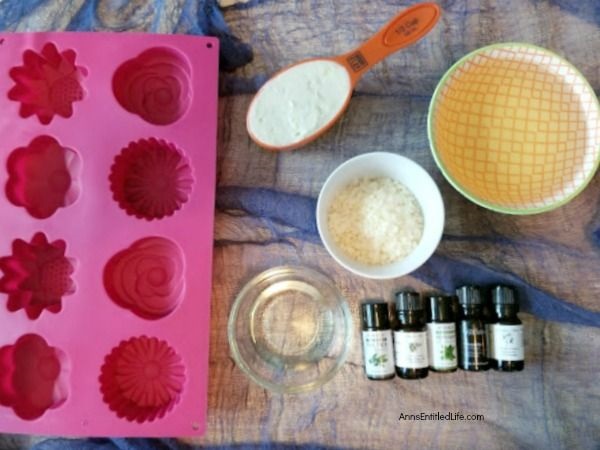 Homemade Bug Repellent Ingredients:
● ¾ cup Coconut Oil
● ¼ cup Shea Butter
● 3 TBSP Beeswax or Soy Wax Pellets
● 1 TBSP Safflower Oil (or any carrier oil will work!)
● 15 drops Citronella Essential Oil
● 10 drops Clove Essential Oil

● 10 drops Tea Tree Essential Oil
● 10 drops Rosemary Essential Oil
You may want to increase your essential oil drops by up to 5 more (so 15 instead of 10, 20 instead of 15). A lot of this is personalized by reactions to oils, and the reaction (good and bad) to the scent of the oils.
Homemade Bug Repellent Mise en Place:
● Measuring Spoons
● Measuring Cup

● Bowl (microwave safe)
● Spatula
● Silicone Mold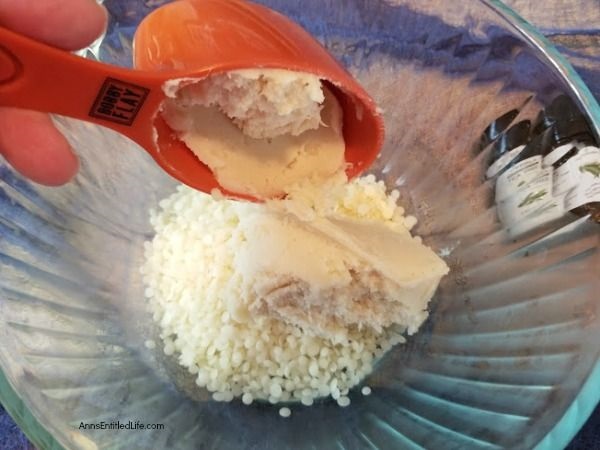 Homemade Bug Repellent Directions:
● Add Coconut Oil, Shea Butter, and wax to a microwave safe bowl.
● Microwave your soap on high for one minute (or more, it depends on your microwave's power) stirring every 30 seconds until melted.
● Melt in microwave in 30 second intervals until everything is melted.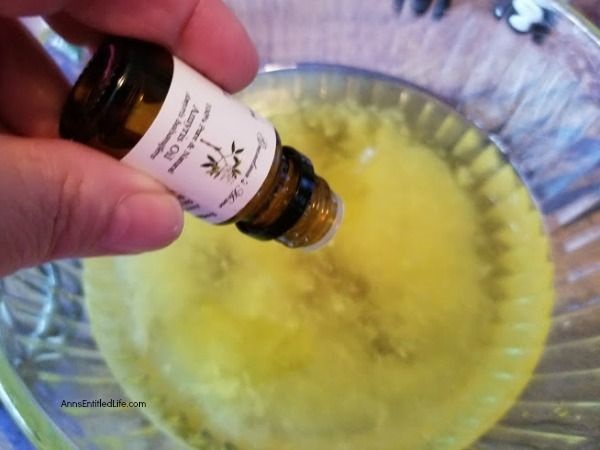 ● Add Safflower Oil (or other carrier oil) to the bowl.
● Add 15 drops Citronella Essential Oil, 10 drops Clove Essential Oil,
10 drops Tea Tree Essential Oil, and 10 drops of Rosemary Essential Oil
to the bowl.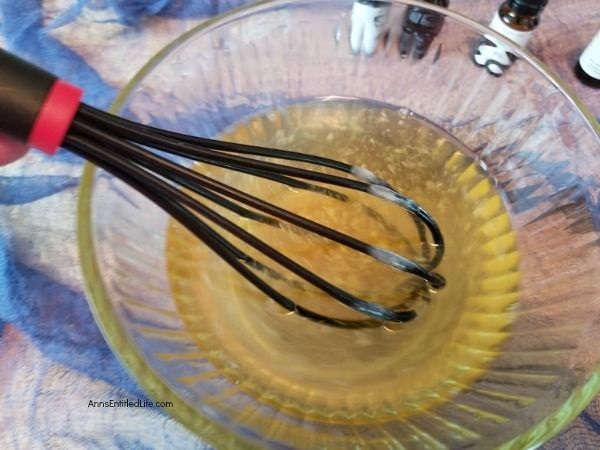 ● Mix everything together.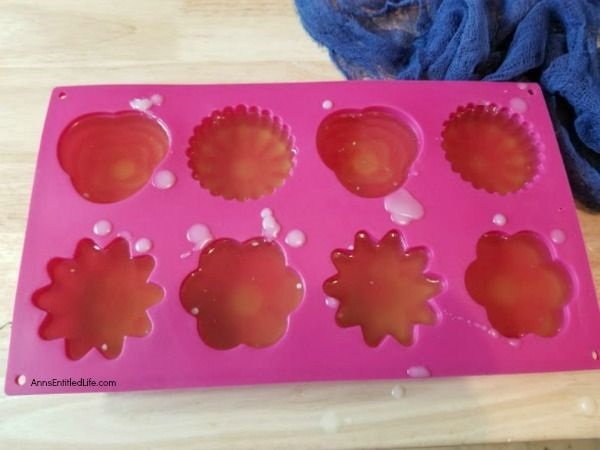 ● Fill mold evenly with the soap mixture.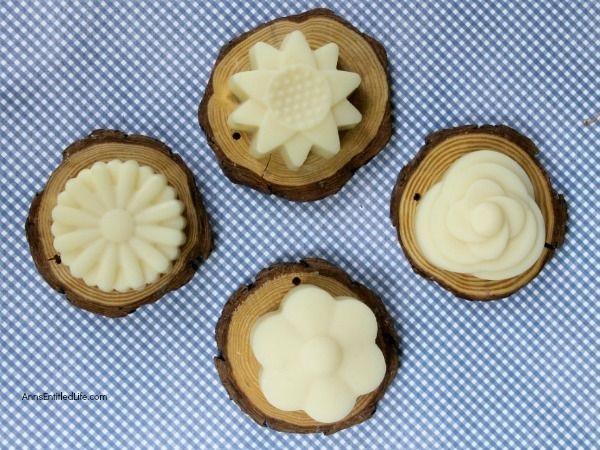 ● Allow to harden for at least two hours.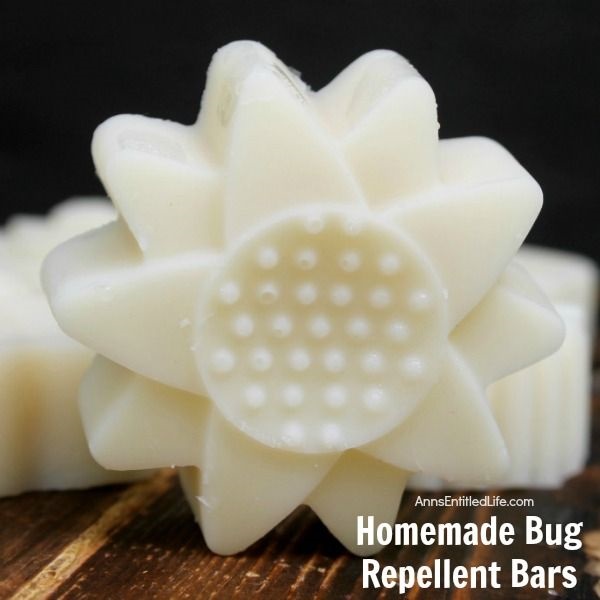 I recommend storing in a plastic or metal container with a lid. We keep ours in the fridge until we are ready to use them. They will get soft if kept in warm temperatures for an extended period of time!
Note: None of this is meant as medical advice. I am not a doctor, and do not play one on the internet. Please consult a physician if you have any questions about using essential oils so your doctor can better explain to you the benefits, possible side effects, and any warnings about essential oils.
If you also enjoy soap making, you may be interested in these soap recipes:
● Lavender and Oats Goat Milk Soap Recipe
– This soothing recipe of luxurious goat's milk, hydrating shea butter and exfoliating oatmeal smells fantastic and feels great on your skin. Treat yourself to a spa-like experience with this wonderful Lavender and Oats Goat Milk Soap Recipe.
● Rose Petal Soap Recipe – This homemade rose soap recipe incorporates some of the garden's most beautiful flowers – and my personal favorite – Roses! You will be amazed to learn how easy it is to make homemade soap with rose petals and buds. Roses are purported to calm your mind and reduce your stress level via their aromatic fragrance.
● DIY Peppermint Soap Recipe – The wonderful and invigorating peppermint scent will wake you up in the morning!! Remember, you control the ingredients, so you know exactly what is in the soap you are making and using.
---
● Disclosure: the links in this post may be affiliate links.
● For more DIY Beauty posts on Ann's Entitled Life, click here.
● If you enjoyed this post, be sure to sign up for the Ann's Entitled Life weekly newsletter, and never miss another article!
---