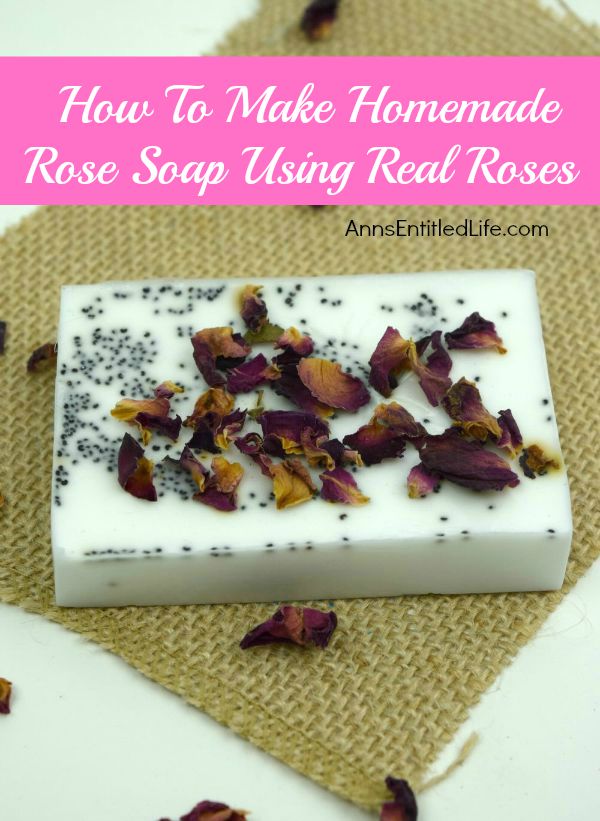 Making homemade soap simpler than you would think. You control the ingredients, so you know exactly what is in the soap you are making and using. This homemade rose soap recipe incorporates some of the garden's most beautiful flowers – and my personal favorite – Roses! You will be amazed to learn how easy it is to make homemade soap with rose petals and buds. Roses are purported to calm your mind and reduce your stress level via their aromatic fragrance. Roses are by far my favorite flower and the fact they can help be part of my daily hygiene ritual thrills me to no end!
How To Make Homemade Rose Soap Using Real Roses
While not necessary, you can definitely add a few drop (or a lot of drops) of Rose Essential Oil to enhance the rose scent.
The accompanying recipe for rose petal bath bombs can be found here.
Rose Petal Soap Recipe
Rose Petal Soap Recipe Materials:
● Melt and Pour Soap Base (you can purchase Melt and Pour Soap Base here)

● Microwave Safe Bowl
● 1 TBSP Poppy Seeds (you can purchase Poppy Seeds Here)

● Dried Rose Petals (If you don't have dried rose petals at home, you can purchase Dried Rose Petals here)

● Silicone mold (you can purchase a rectangular Silicone Mold here)
Rose Petal Soap Recipe Directions:
● Remove your melt and pour soap base
from the packaging and cut into 1 inch squares.
● To create this soap use 10 squares and place them into a microwave safe bowl.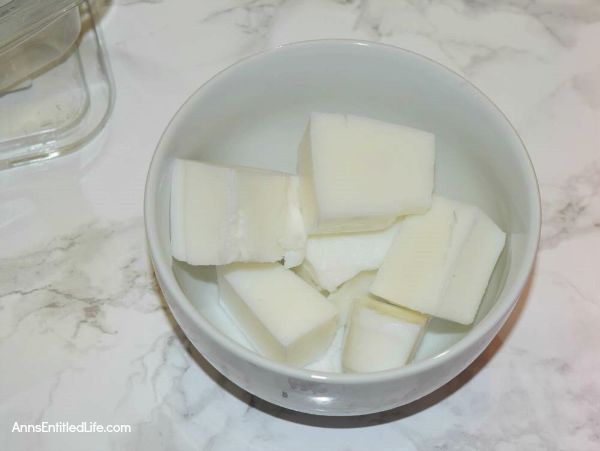 ● Place your bowl of soap in your microwave for 45 seconds and remove when melted. Be careful as the bowl will be very hot.
● Quickly stir the soap mixture to make sure all soap squares have been melted down.
● While your soap is still hot, pour in your poppy seeds and give it a quick stir.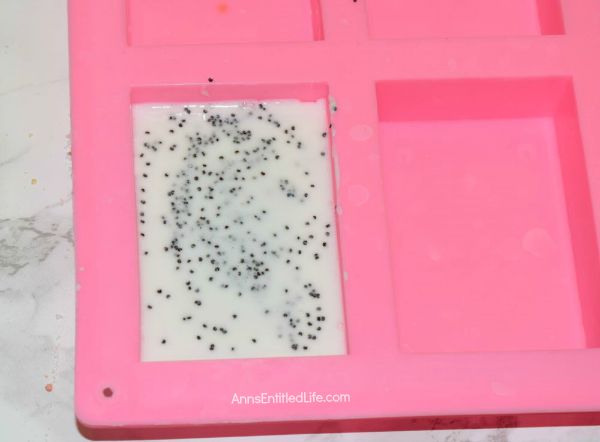 ● Carefully pour your soap base into your silicone molds and allow to set for a few minutes.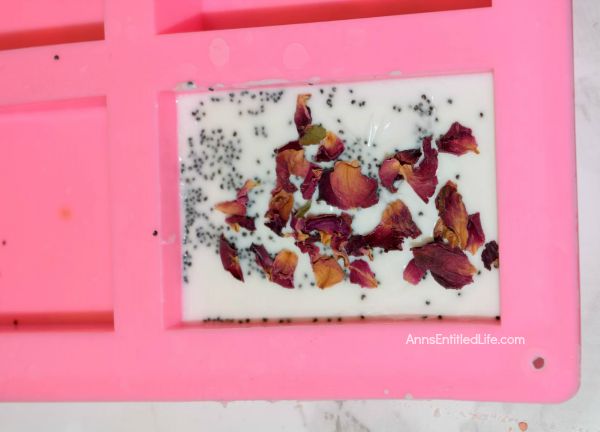 ● Once you notice a film forming on the top of your soap carefully sprinkle your rose buds on top. This will allow the rose buds to adhere to the top of the soap but they will not sink into the soap. (Anytime you add buds into your soaps you want to set them on top or they'll turn brown).
● Allow to sit in the mold for at least 2 hours.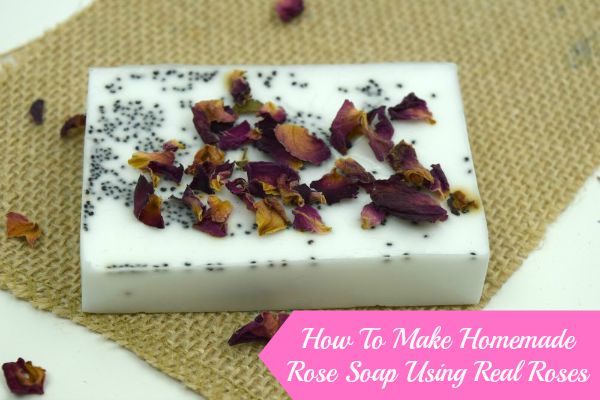 ● Once hardened just pull the sides of your mold back and pop them out.
● They're ready to be used immediately.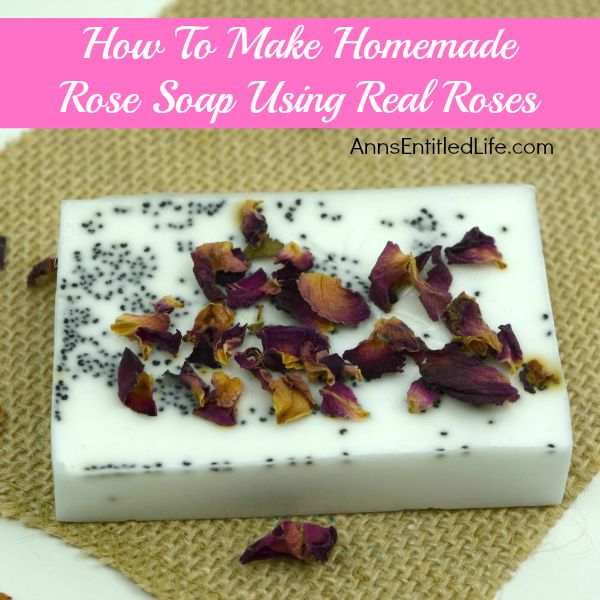 Aren't you surprised at how easy this is to make? They look amazing, and smell even better. If you would like to make this Rose Petal Soap Recipe yourself, click here to print out the directions.
I can't even tell you how in love I am with these soaps. They are simply gorgeous! Wrap them in cello and tie with a bow. They make great teacher gifts, stocking stuffers, housewarming gifts, guest soaps, and more!
---
● Disclosure the links in this post may be affiliate links.
● For more DIY Beauty posts on Ann's Entitled Life, click here. (Soaps, bath bombs, personal care products, haircare, salt scrubs, sugar scrubs, lip scrubs and more!)
● Enjoy this post? Sign up for the Ann's Entitled Life FREE Weekly Newsletter to stay connected.
---