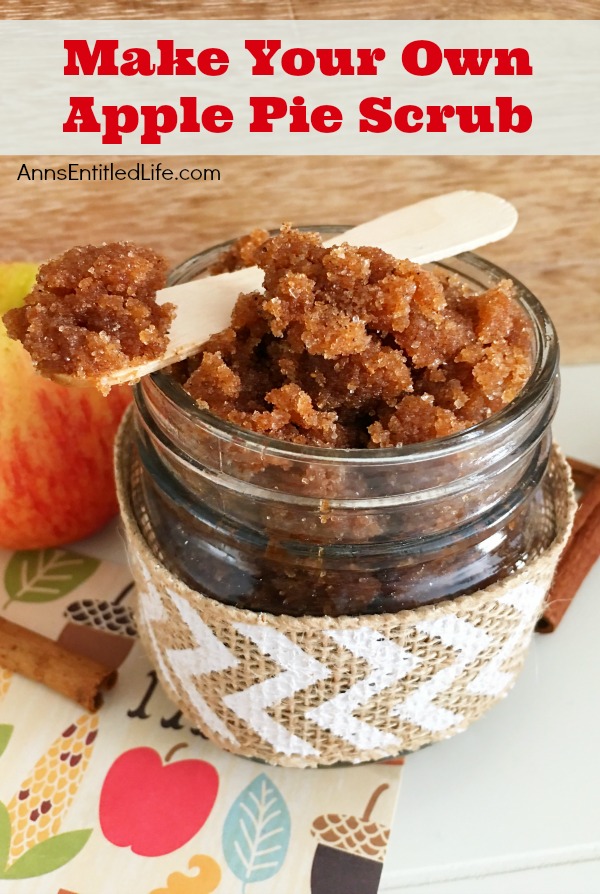 Make your own apple pie scrub! This easy-to-make apple pie sugar scrub is a wonderful addition to your beauty regime. The warm, comforting scent of apple pie is simply delightful; your skin will feel and smell amazing!
Apple Pie Scrub Recipe
Apples remind me of fresh sunshine, and crisp fall days! And since it is currently apple season, why not a delightful scrub to make your hands, feet, legs and more feel smooth and well, delicious!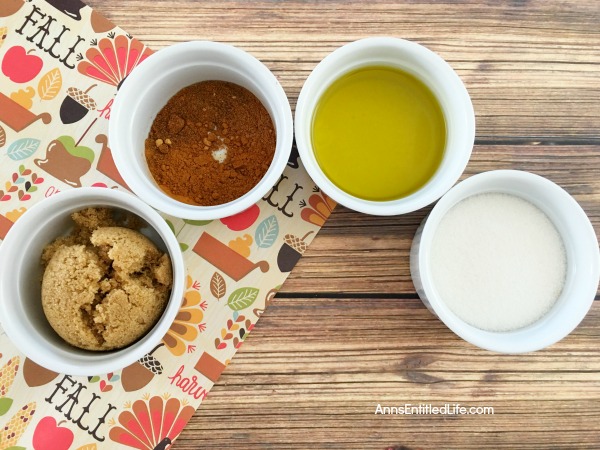 I do not know about you, but I love sugar scrubs. It is an easy way to slough off dead skin making my hands (I do my hands most often), feet, legs, etc feel so much better. After exfoliating, I use a lotion to make that smooth skin feeling last even longer. You could also use a small dab of coconut oils, olive oils, etc.
I would advise not overdoing it. Sure sugar is a natural ingredient, and the olive oil binder is also natural, but moderation in all things!
Apple Pie Scrub Notes:
● This recipe makes approximately 8 ounces of Apple Pie Scrub. If you would like more, double the recipe. Store in a mason jar or a glass cosmetic container.
● You want to avoid getting moisture in your sugar scrub jar. This sugar scrub will last several weeks if you keep it cool and dry.
● Total Time To Make: 10 Minutes
Apple Pie Scrub Ingredients:
● ½ cup Granulated White Sugar
● 1/3 cup Brown Sugar
● ½ TBSP Ground Cinnamon
● ½ TBSP Apple Pie Spice
● 1/3 cup Olive Oil
Apple Pie Scrub Mise en Place:
● Measuring Cup
● Measuring Spoons
● Spatula
● Small Bowl
● Mason Jar with lid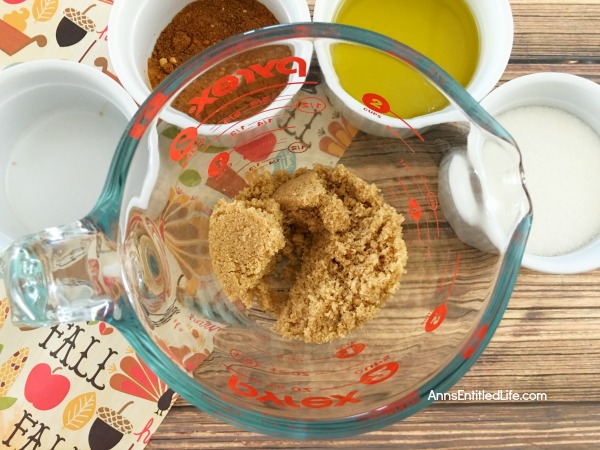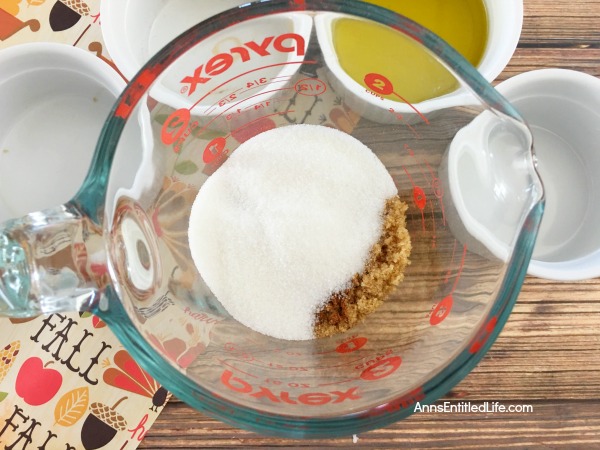 How to Make Apple Pie Scrub:
● In a small bowl or large measuring cup combine white sugar, and brown sugar. Mix well.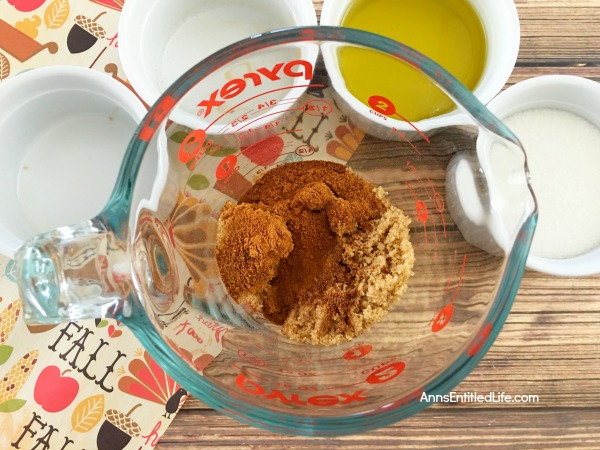 ● Add ground cinnamon and apple pie spice. Mix well.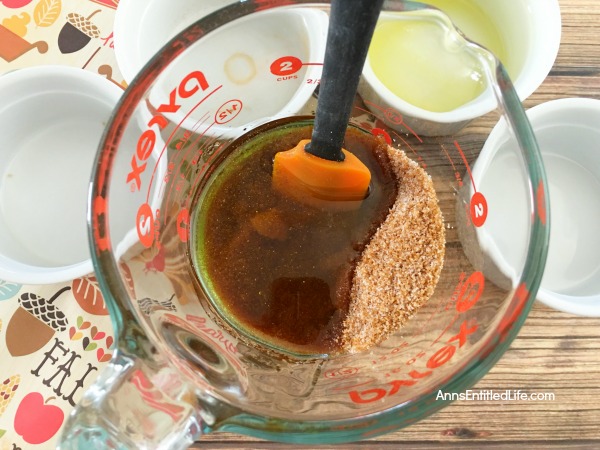 ● Add olive oil.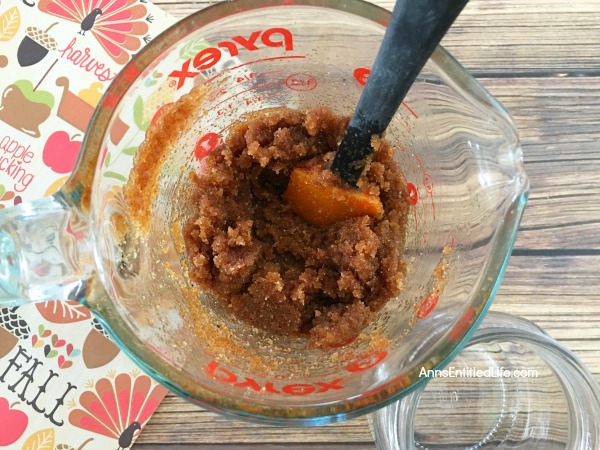 ● Mix until well combined and all of the dry ingredients are moist.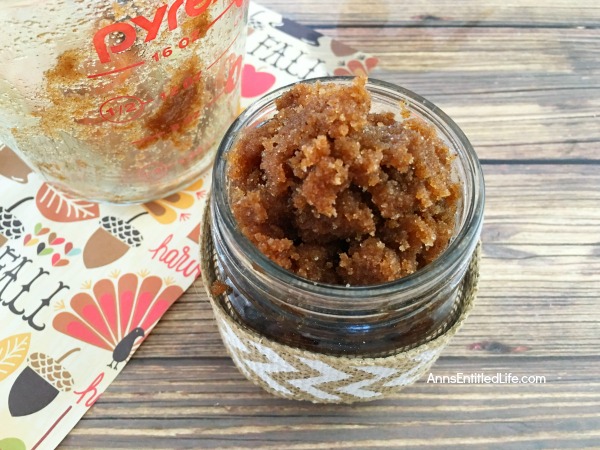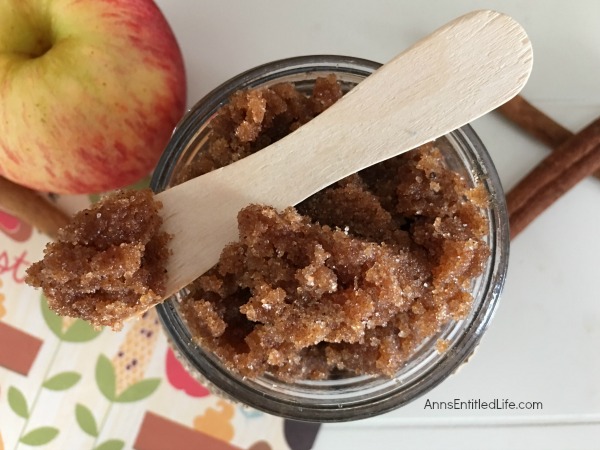 ● Place mixture in an 8 ounce Mason jar.
● Screw the lid on tightly.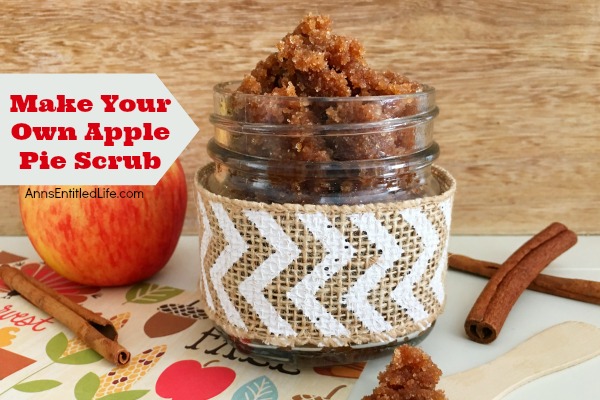 ● Store in a cool, dry place.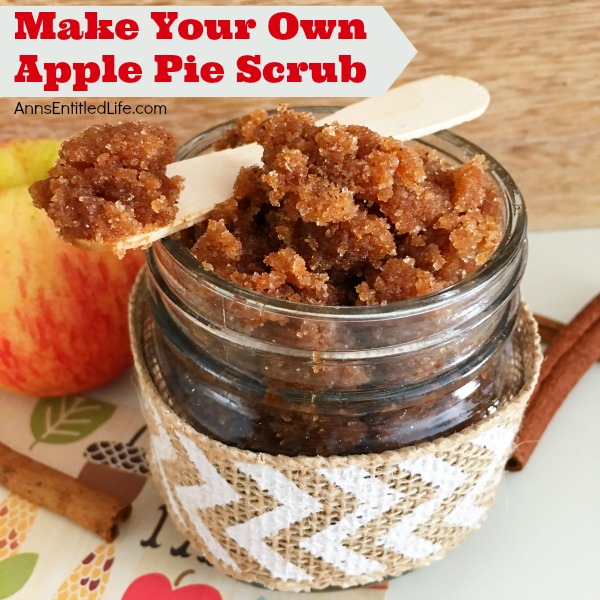 How to Use the Apple Pie Scrub:
● Place a small amount of the apple pie scrub in your hand.
● In a circular motion, rub on your legs, hands, feet, etc to remove dead skin cells.
● Rinse thoroughly.
● Moisturize afterward if you wish.
● To print the Apple Pie Scrub Recipe click here.
---
Some other scrubs you might enjoy:
● DIY Grapefruit Sugar Scrub Cubes
● Strawberry Daiquiri Lip Scrub
Note: None of this is meant as medical advice. I am not a doctor and do not play one on the internet. Please consult a physician if you have any questions about using sugar scrubs so your doctor can better explain to you the benefits, possible side effects, and any warnings about sugar scrubs.
---
● For more DIY Beauty posts on Ann's Entitled Life, click here.
● If you enjoyed this post, be sure to sign up for the Ann's Entitled Life weekly newsletter, and never miss another article!
---