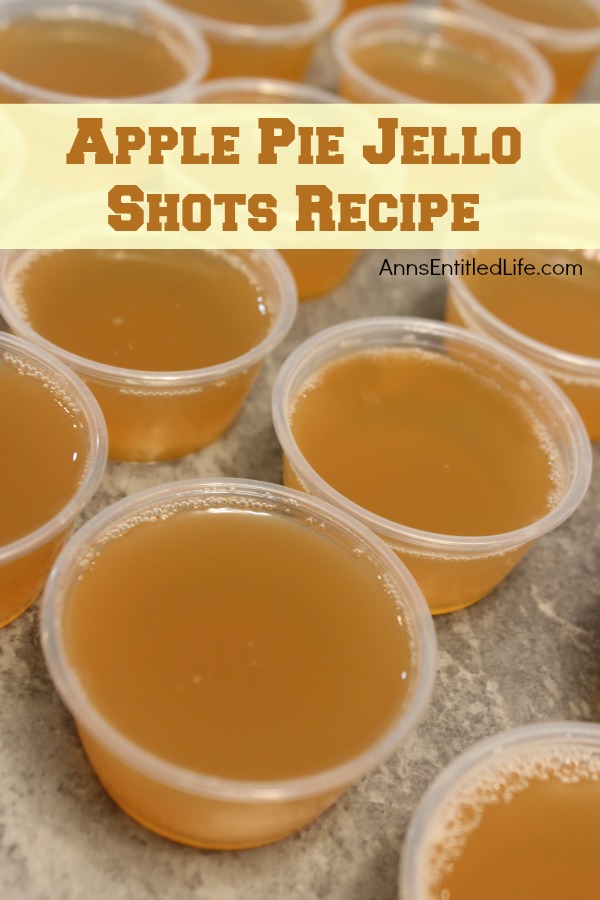 Apple Pie Jello Shots Recipe
This Apple Pie Jello Shot recipe is a taste of fall in a party shot! Simple to make, these Apple Pie Jello Shots are great for parties, tailgating, and more!
Jello shots are very popular party "drinks". Everywhere you turn someone has a Jello shot recipe. But, in a bit of irony, most "Jello" shot recipes are not made with "Jello" (Kraft) at all… they are made with unflavored gelatin, usually Knox (Unilever) or store brand.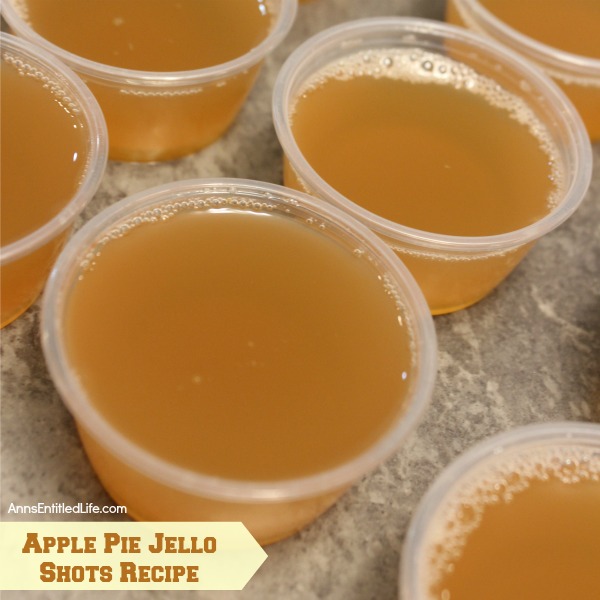 While researching gelatin shots recipes, I spent some time on the Knox gelatin page, and the read is fascinating. It is the largest distributor of gelatin selling 60% for home and institutional usage, and 40% to industrial and manufacturing. Knox really took off after the owner died and his wife took over the company. If you have a few minutes, give it a read. I learned some things (the first gelcap in the 1920s!), and you may too.
Hubby and I attended party a few weeks ago at my brother's house. I volunteered to bring gelatin shots. I made 6 different varieties! Here is the tower with some of the gelatin shots (there were 80 shots in all):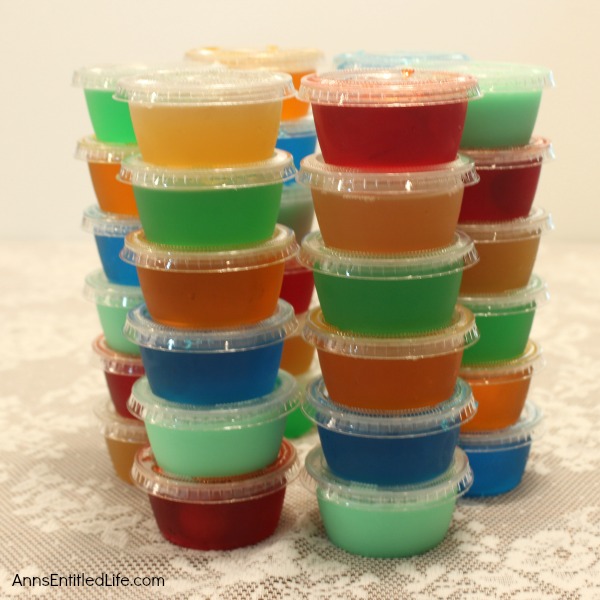 Over the next few weeks I will be posting all the recipes that made up that tower!
● Apple Pie Jello Shots Recipe
● Cherry Surprise Jello Shots Recipe
● Glow in the Dark Jello Shots
● Margarita Jello Shots Recipe
● Some of the recipes were better received than others. This Apple Pie Jello Shots Recipe recipe was very well received! Hubby and I didn't care for it. Too much cinnamon for us. We were the ONLY two people who didn't care for it.
● If you don't like cinnamon that much, lower the fireball whiskey to ½ cup, and increase the Crown Royal Apple to 1 cup.
● If you are making these in a glass shot glass you might consider lining the bottom with a crust.
Apple Pie Jello Shots Mise en Place:
● Medium Pot
● Measuring Cup

● Wooden Spoon
or Silicone Spatula

● 20 2oz Souffle Cup with Lids
or Shot Glasses
or Plastic Shot Glasses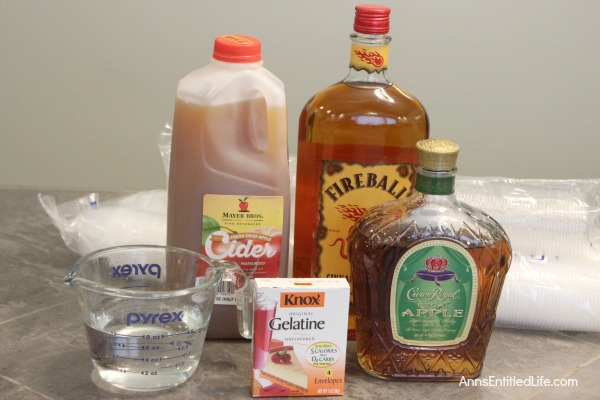 Apple Pie Jello Shots Ingredients:
● 1 cup Water
● 2 cups Apple Cider (non alcoholic)
● 2 envelopes Unflavored Gelatin (.5oz Knox in a can)
● 1 cup Fireball Cinnamon Whiskey
● ½ cup Crown Royal Apple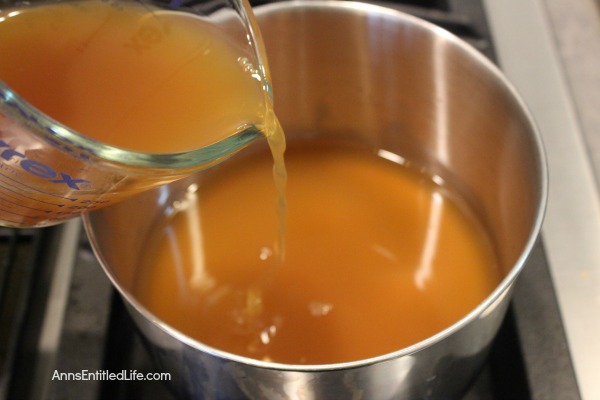 Apple Pie Jello Shots Directions:
● In a medium pot, bring one cup of water and two cups of apple cider to a boil on the stove.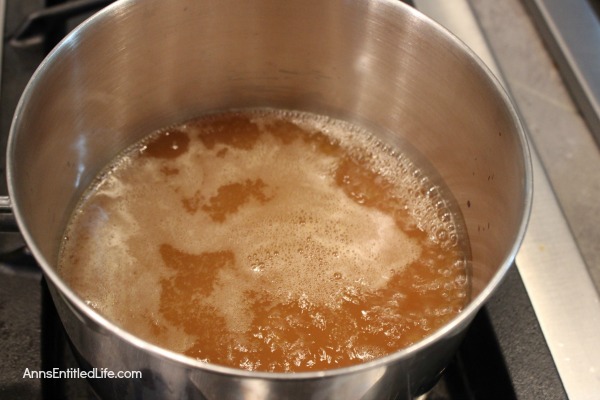 ● Add unflavored gelatin to boiling water; dissolve completely.
● Remove from heat and allow to mixture cool to close to room temperature; approximately 15 minutes.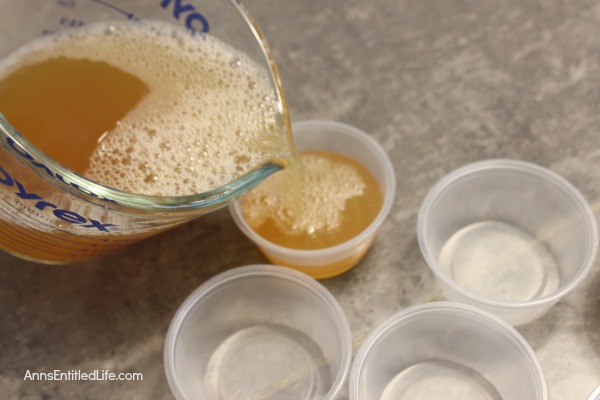 ● Add Fireball Cinnamon Whiskey and Crown Royal Apple to the jello mixture; combine.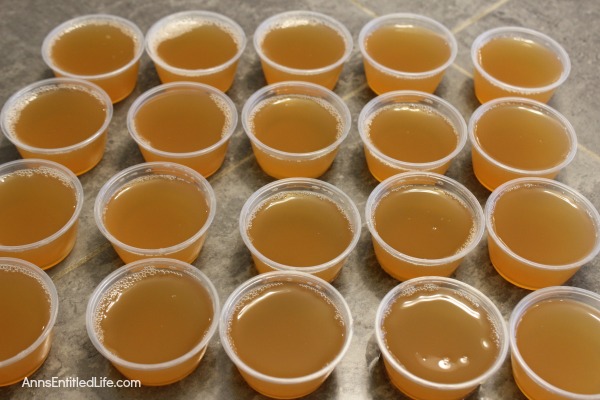 ● Pour into 2 ounce soufflé cups. Allow some headroom and do not fill to the top.
● Remove any bubbles that may form.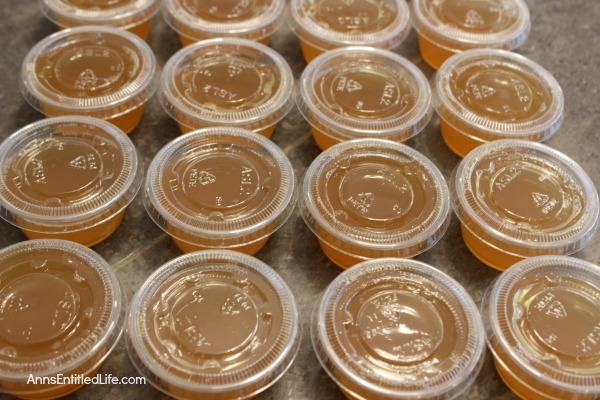 ● You may cap your soufflé cups, or wait until the gelatin has set before capping.
● Place in refrigerator to set, approximately 2 hours.
● Serve after set.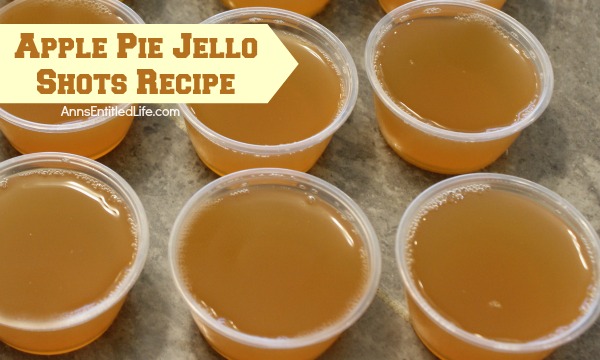 ● Note: if you use 1 or 1.5 ounce glass shot glasses you will end up with 40 or 30 of these (depending on the shot glass size).
● To print the Apple Pie Jello Shots recipe, click here.
---
● Disclosure the links in this post may be affiliate links.
● For more Recipes on Ann's Entitled Life, click here.
● If you enjoyed this post, be sure to sign up for the Ann's Entitled Life weekly newsletter, and never miss another article!
---