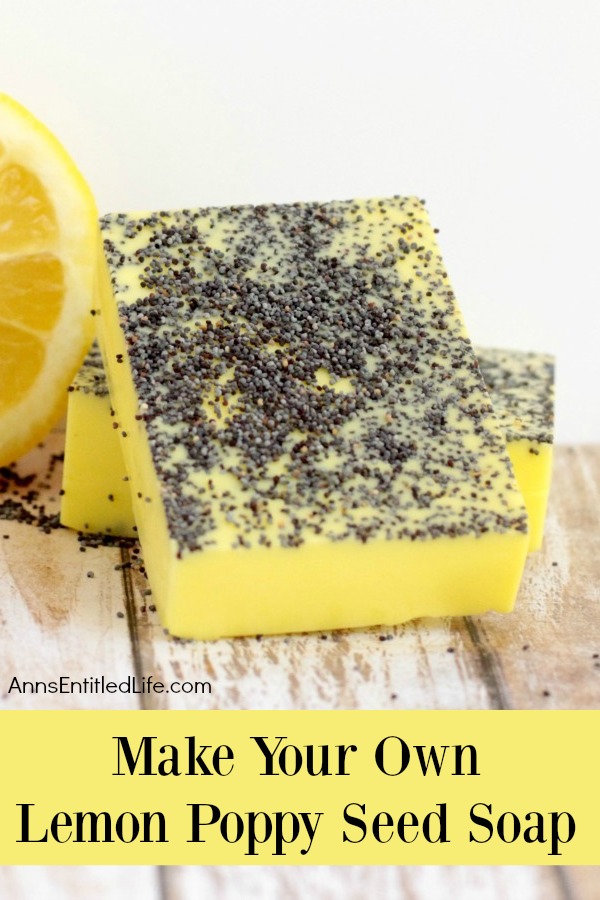 DIY Lemon Poppy Seed Soap: Homemade Soap Recipe
Making your own soap is fast, fun and easy. This lemon poppyseed soap recipe is easy enough for soap making beginners. If you are looking for a new and unusual soap recipe to make at home, this lemon poppyseed soap recipe is it!
Note: If you also enjoy making your own soap, you may be interested in these homemade soap recipes:
● Make Your Own Orange Creamsicle Soap – This terrific recipe for Orange Creamsicle Soap smells fantastic and feels wonderful on your skin. If you enjoy a zesty citrus scent, this is the homemade soap recipe for you!
● Ombre Soap DIY Tutorial – Learn how to gradually blend the soap colorant to make this delightful, whimsical ombre soap.
● Lavender and Oats Goat Milk Soap Recipe – This soothing recipe of luxurious goat's milk, hydrating shea butter, and exfoliating oatmeal smells fantastic and feels great on your skin. Treat yourself to a spa-like experience with this wonderful Lavender and Oats Goat Milk Soap Recipe.
● Rose Petal Soap Recipe – This homemade rose soap recipe incorporates some of the garden's most beautiful flowers – and my personal favorite – Roses! You will be amazed to learn how easy it is to make homemade soap with rose petals and buds. Roses are purported to calm your mind and reduce your stress level via their aromatic fragrance.
And now on to the Lemon Poppy Seed Soap tutorial!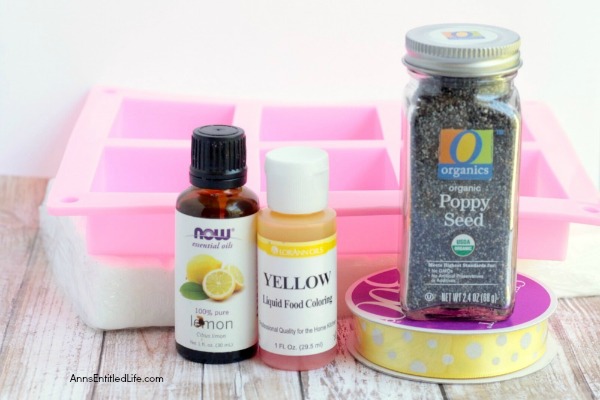 Lemon Poppy Seed Soap Ingredients:
● Soap Base (This tutorial used Goat Milk Soap Base)

● Lemon Essential Oil
● Whole Poppy Seeds
● Yellow Soap Dye
Lemon Poppy Seed Soap Mise en Place:
● Soap Mold
● Large Glass Measuring Cup
(or Glass Bowl)
● Silicone or Wooden Spoon or Stir Stick
● Cheese Grater

● Rubbing Alcohol (and spray bottle if needed)
● Yellow Ribbon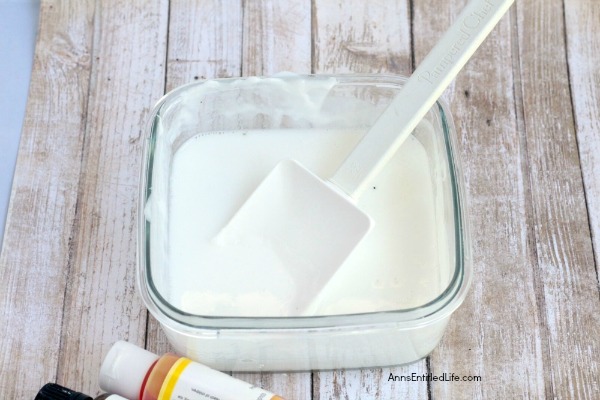 Lemon Poppy Seed Soap Directions:
● Melt your soap base in a glass container in the microwave.
● Microwave your soap on high for 1 to 2 minutes, stirring every 30 seconds until melted.
● When the soap is completely melted and lump-free, you're ready to move on to the next step.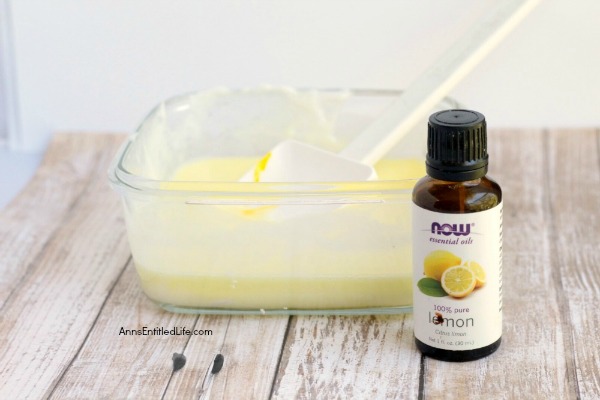 ● Add 3-4 drops of lemon essential oil and 8+ yellow soap dye to the soap base. The essential oil has a strong scent, but add more drops if you like a really lemony scent. Keep adding yellow a few drops at a time until the soap resembles a lemon. The more soap colorant you add, the brighter the yellow.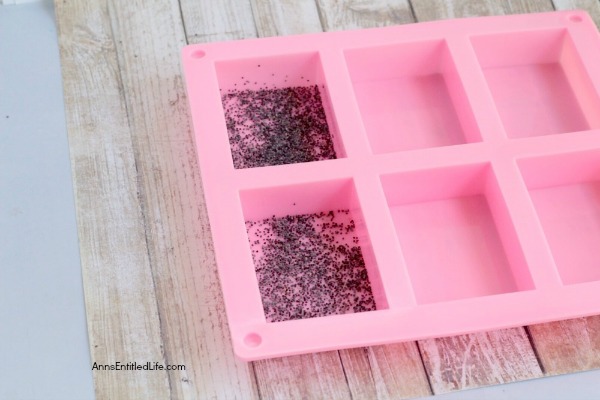 ● Sprinkle the bottom of your mold with poppy seeds.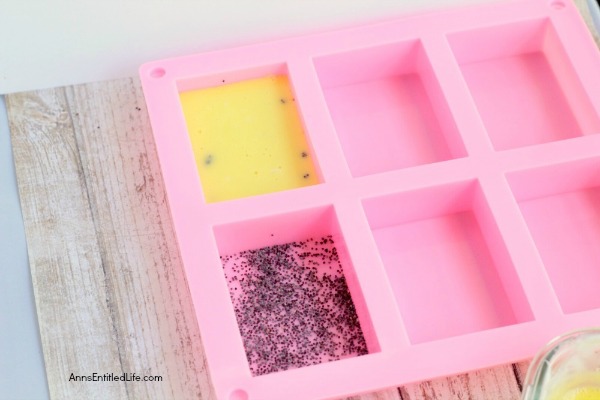 ● Slowly and carefully pour the melted soap into the molds. If you pour too quickly, the poppy seeds will rise up into the soap and will not remain on the bottom. Pay special attention to pouring neatly to keep the poppy seeds on the bottom of the mold where they belong.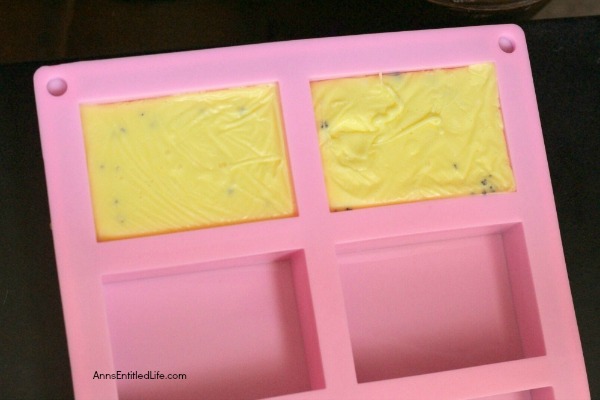 ● Gently shake the mold to loosen any air bubbles and smooth the bottom of the soap.
● Spritz with rubbing alcohol to dissolve the bubbles if needed.
● Let the soap harden for at least two hours, but preferably overnight.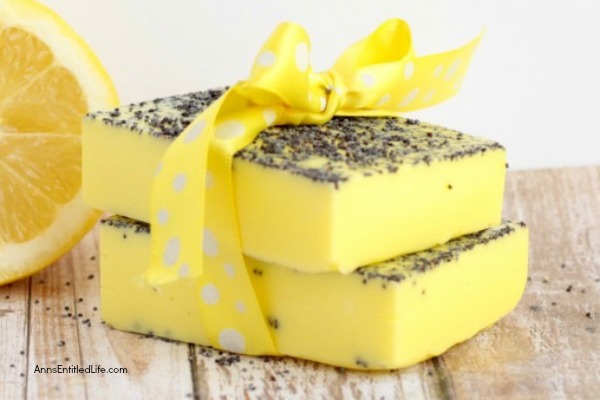 ● Remove the soap from the mold.
● Tie with a yellow ribbon to store, or gift, or place it in a paper bag to keep the scent fresh until you are ready to use the soap.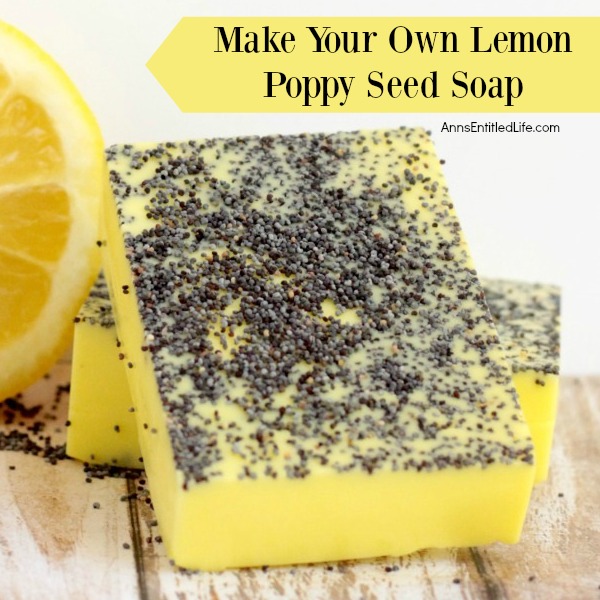 Tip: I like to allow my soap to harden so I keep them unwrapped on a shelf in the linen closet. The closet smells pretty good too! The scent will dissipate this way, so add more Lemon Essential Oil if you plan to store your soap open on wire racks (shelving).
Note: None of this is meant as medical advice. I am not a doctor and do not play one on the internet. Please consult a physician if you have any questions about using essential oils or making your own soap so your doctor can better explain to you the benefits, possible side effects, and any warnings about essential oils and making your own soap.
---
● Disclosure: the links in this post may be affiliate links.
● For more DIY Beauty posts on Ann's Entitled Life, click here.
● If you enjoyed this post, be sure to sign up for the Ann's Entitled Life weekly newsletter, and never miss another article!
---