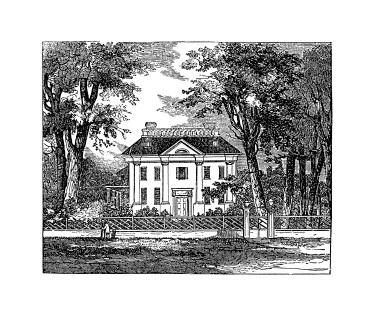 Hubby and I have owned our home for eight years now. We've frequently talked about moving, and always further out in the boonies. We love rural areas and don't mind driving to "necessities". But, the older I get (I am a "few" years older than Hubby), the less likely it is to happen. As we age, being closer to doctors and taxis becomes much more crucial.
Our house is pretty big though – way too much space for just two people. We do have a cleaning service, and that will continue as I am not more inclined to clean as I age than I was 10 or 15 years ago. Hubby has never had a cleanliness inclination that I have witnessed.
Our house is also two stories, without a first floor master, so I worry about the stairs as we age. Hubby always said we could put in an elevator though. Believe me, Hubby putting in an elevator would have zero to do with our aging and everything to do with his not wanting to climb stairs! We have two places an elevator could easily be installed, so it is a consideration as long as the cost isn't crazy… either that, or we could do the chair-thing like the guy in Up! I think a one story may be in our future though, but am not certain.
With all the renovations we have done this year, I am in no hurry to move. Our street is very quiet, and I mean very quiet! We don't see 10 cars per day, there are just a few children on our street, and everyone minds their own business. Perfect neighborhood! 😉
While we never know what the future holds, I would say the odds are 50-50 this is our "forever" house. In any event we have no plans to move anytime soon.
How Long Have You Lived In Your Current Home? Is It Your "Forever" House?