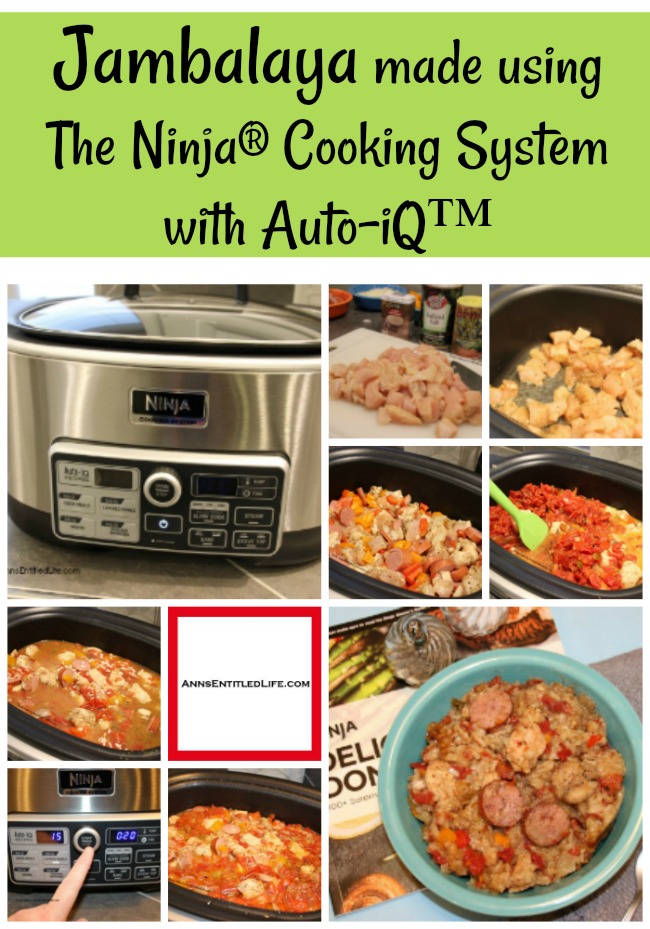 This post was created in partnership with Ninja® Cooking System with Auto-iQ™. I received complimentary products and compensation to facilitate my review, but all opinions within are my own.
The Ninja® Cooking System with Auto-iQ™ is four appliances built into one: a slow cooker; a stove top for searing and sautéing; a steamer; and an oven for baking. A true multi cooker.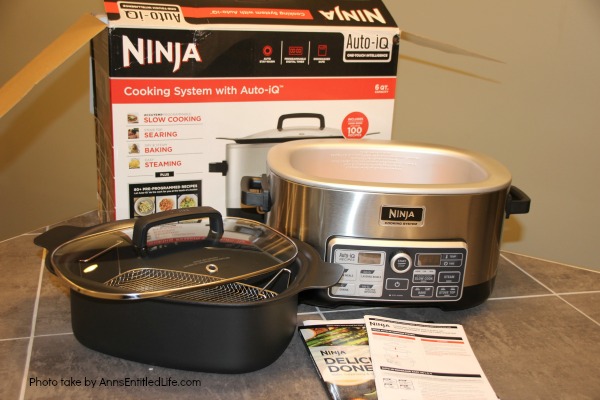 The Auto-iQ™ Technology features more than 80 pre-programmed recipes which you can select from the cookbook (included). You simply gather the recipe ingredients, select the recipe number, and violia! Dinner! Compared to a traditional slow cooker which only heats from the side, Ninja's Triple Fusion Heat® brings bottom, side, and steam heat together for easy one-pot meals. The food is hot! and cooked very quickly. If you like slow cooker recipes and more, you will love the recipes available in the Ninja® Cooking System with Auto-iQ™ cookbook!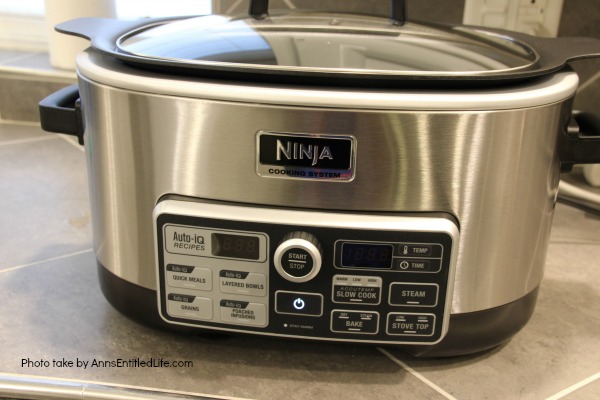 The 6-quart nonstick pot is dishwasher-safe, there is a glass lid with handle, steaming/roasting rack, and 100+ recipe cookbook with over 80 Auto-iQ recipes. The food stays warm for up to 12 hours with the auto Stay-Warm and programmable digital timer.
Ok, so what can the do? Well, lots of stuff:
Besides the programmed meals (which saves time, and dinner-thought-headaches), there are Manual Functions:
● Sear – an innovative heating element turns your Cooking System into a skillet so you can sear meats and sauté vegetables in one pot.
● ACCUTEMP Slow Cook – Worry-free ACCUTEMP temperature control operates behind the scenes to ensure meals aren't overcooked or underdone.
● Bake With a controlled temperature range from 250°–425° you can dry bake hearty roasts or steam bake breads, cakes, and more.
● Steam veggies for that delightful "snap" or steam light proteins like seafood to play up their naturally subtle flavors.
I wanted Hubby to use this for the blog post because of all the neat features. This is so up his alley. Unfortunately, he was very busy last week, so it was up to me. He had picked out a Jambalaya recipe from the book, and I decided to sorta follow it. I changed nothing about the cooking, but I did swap out some ingredients: smoked sausage for andouille (which is a bit spicey for me), orange and red peppers for green.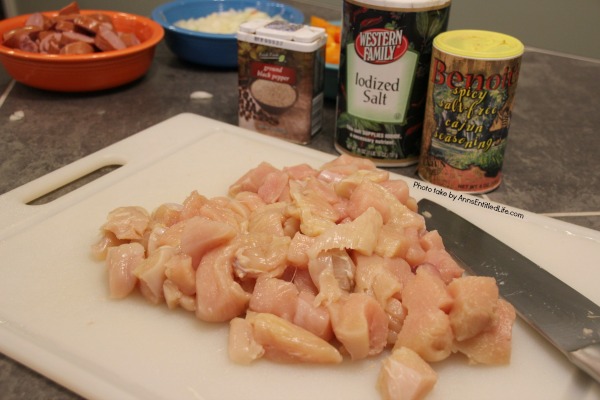 I then followed the step-by-step instructions in the included cookbook:
● Cut up ingredients.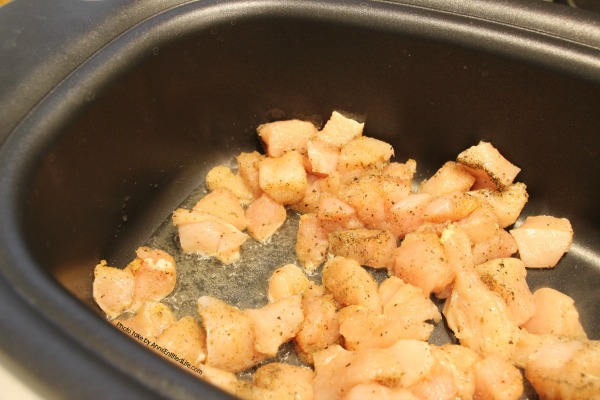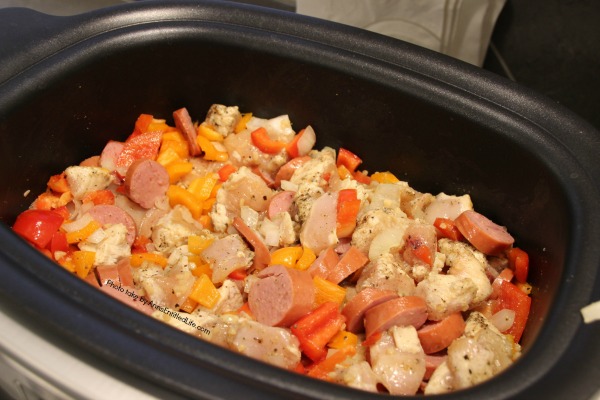 ● Sautéed the chicken, vegetables, and sausage together – which I was leery about since it was included with the peppers, onions, and sausage and not cooked alone – unnecessarily as the chicken was juicy, moist, and well cooked.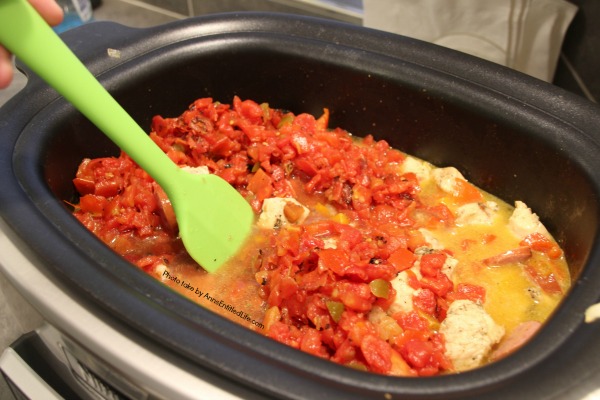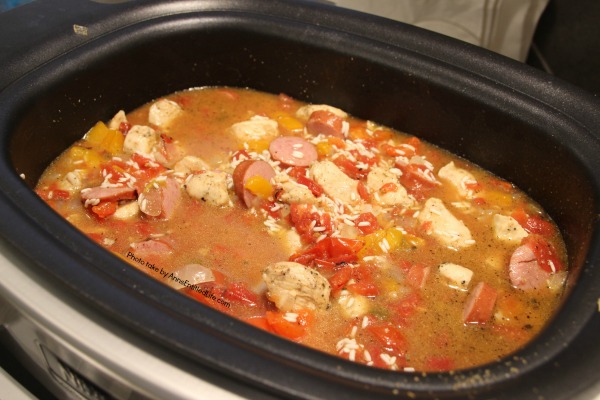 ● Added the remaining ingredients (tomatoes, chicken broth, spices).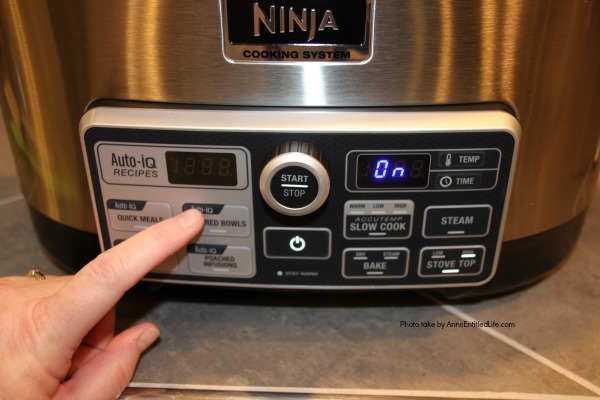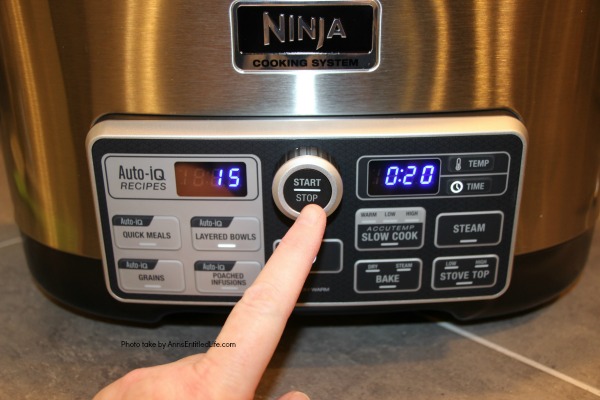 ● Clicked the Auto-iQ™ Layered Bowls, recipe 15, allowed it to work its multi cooker magic for 20 minutes.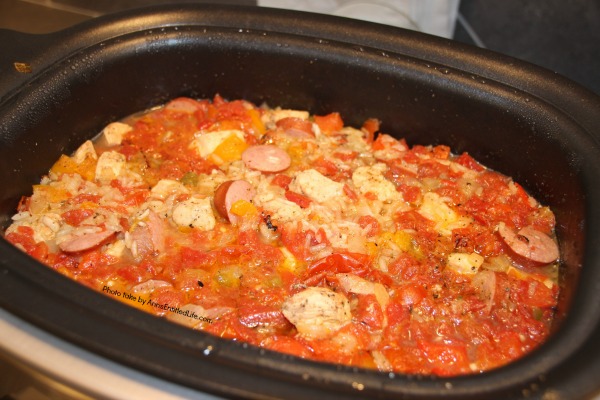 ● Came back to really HOT (as in temperature), well cooked, well seasoned Jambalaya. The rice cooking was amazing – this recipe cooked for 20 minutes, and the rice was absolutely perfect. My rice cooker takes longer than 20 minutes!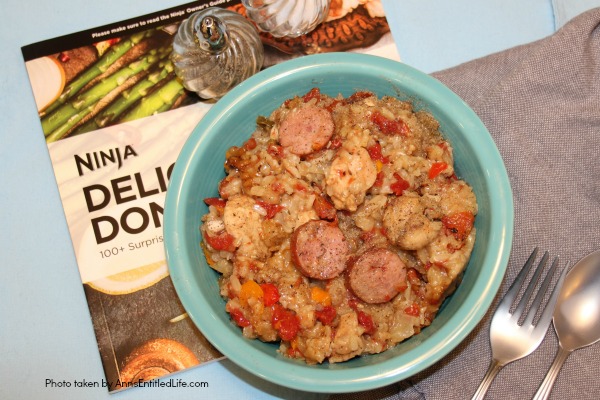 So, how can you get the Ninja® Cooking System with Auto-iQ™?
● For a limited time, you can use my code ANN15 to receive 15% off your very own Ninja® Cooking System with Auto-iQ™ offer good from now until Dec. 31, 2017.
Exactly who could use a Ninja® Cooking System with Auto-iQ™? Well anyone really but if you know a newlywed, someone having a bridal shower (this would be THE best shower gift!), someone who doesn't really know how to cook (the Ninja® Cooking System with Auto-iQ™ really makes cooking simple), those people are all great candidates for a Ninja® Cooking System with Auto-iQ™. If your old slow cooker or multi cooker just isn't doing it for you, definitely look at the Ninja® Cooking System with Auto-iQ™ – and don't forget this coupon code: ANN15 to receive 15% off between now and 12/31/17.
You can also enter for a chance to win one of (20) Prizes – One Ninja® Cooking System with Auto-iQ™ by entering your email (you can get additional entries for sharing on social media):
Please note: Winners will be randomly selected from all program entries and Ninja will facilitate fulfillment of the 20 winning prizes.
Also note: that giveaway widget is not hosted on my blog. I do not see any of the information you enter. It is not my giveaway. Please see the details at the entry point above.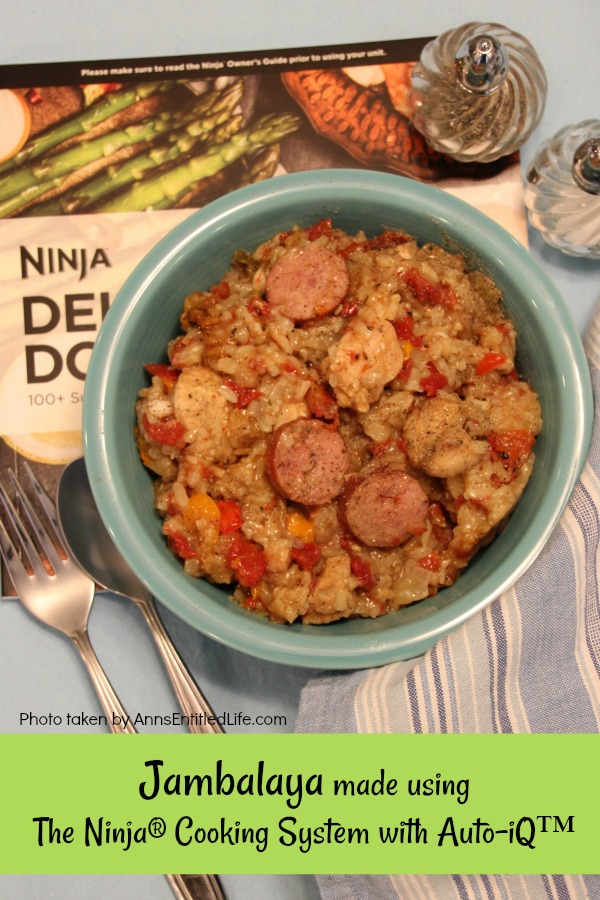 ---
● Disclosure the links in this post may be affiliate links.
● If you enjoyed this post, be sure to sign up for the Ann's Entitled Life weekly newsletter, and never miss another article!
---