When Hubby and I first met, I was happy buying Chock Full O'Nuts or Maxwell House coffee grounds and brewing them in my Mr. Coffee. I never went so far as to warm it up in the microwave or on the stove, but to say I was willing to drink any type of java, is an understatement.
Somewhere along the line, Hubby turned me onto fabulous coffee. I learned that I love Jamaican Blue Mountain Coffee (truly the world's best) and instead of dismay to find Jamaica as a port when on a cruise, I'm delighted with a Jamaican stop so I can get off the ship and buy 20 pounds or so of Jamaican Blue. I don't buy more because when my coffee-stash runs low, it gives me an excuse to go on another cruise.
Hubby and I went through a few coffee makers early in our marriage. A few years into our marriage Hubby got tired of spending $75 on a coffeemaker only to have the machine crap-out fast, or the coffee not brew hot, hot, hot! Since the coffee wasn't piping hot to begin with, it naturally cooled quickly.
Hubby did a lot of research to find the perfect coffee maker (did you know there are a ton of coffee forums with many members who are dead serious about coffee and coffee machines!?), and even though we aren't big enough coffee-aficionados to want a press or to drink espresso, we did want the best coffee-brewer we could find that could easily be used daily in our kitchen.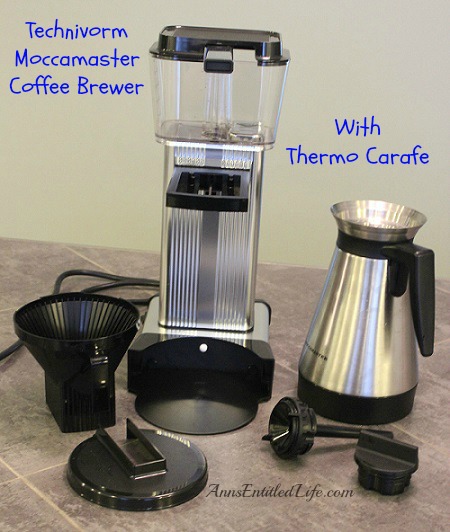 Pretty much universally acclaimed was the Maccomaster. Handmade in the Netherlands, the Technivorm Moccamaster KBT 941 is one of the very best purchases Hubby has ever made! So, when it came time to buy a new coffeemaker for the Florida condo, we decided to buy another Technivorm Moccamaster.
We ended up getting a slightly different model: Moccamaster KBGT Coffee Maker by Technivorm. The coffeemaker has a few differences from the first one we purchased a few years ago: there is now a plastic insert to "help eliminate thermal stratification." This brews to 200°F which is commonly referred to as "pretty darned hot". We bought the model with the thermal carafe, so when it stops brewing we pull out the brewer-cap and use the screw on top. Also, if you remove the pot, the drip immediately stops. There is no longer a manual control on the coffee filter.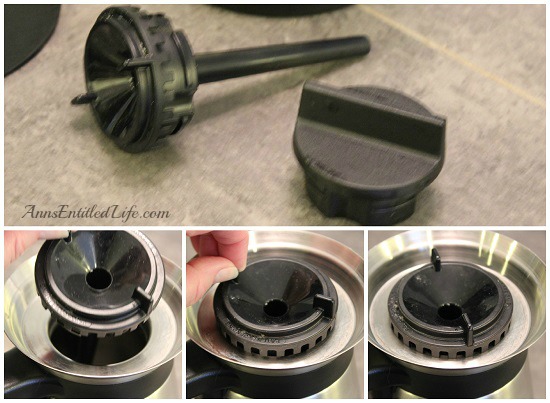 What has not changed – it still brews a pot of coffee in 5 minutes, and it is still very hot. The thermal carafe is still fabulous! I brew a coffee first thing in the morning and it is still hot when I drink the last cup afternoon! I wouldn't even consider buying a Technivorm without the thermal carafe.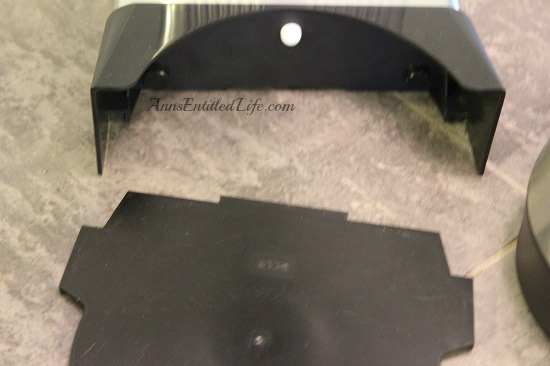 The bottom where you place the pot is still lame. Flimsy is a nice word for it. I can't tell you how many times we have to reattach it to line up the carafe with the rocker-button that pushes in to start the brew.
This is the model Technivorm Moccamaster Coffee Brewer With Thermo Carafe – Technivorm 9587 sold on Amazon which is again a slightly different variation.
I think these Technivorm Moccamastes have caught on. When we bought the KBT 941 model all those years ago, there were only two places in the US that sold the Technivorm, and you had to wait for more to be imported. Now, there are many models, and once Starbucks started selling them, they really caught on.
In any event, there is no way we would even entertain buying a different coffee maker to take down south – it is a Technivorm for us!
Do you have a Technivorm coffeemaker? How do you like it? If not, what type of coffeemaker do you have? How do you like your machine?
---