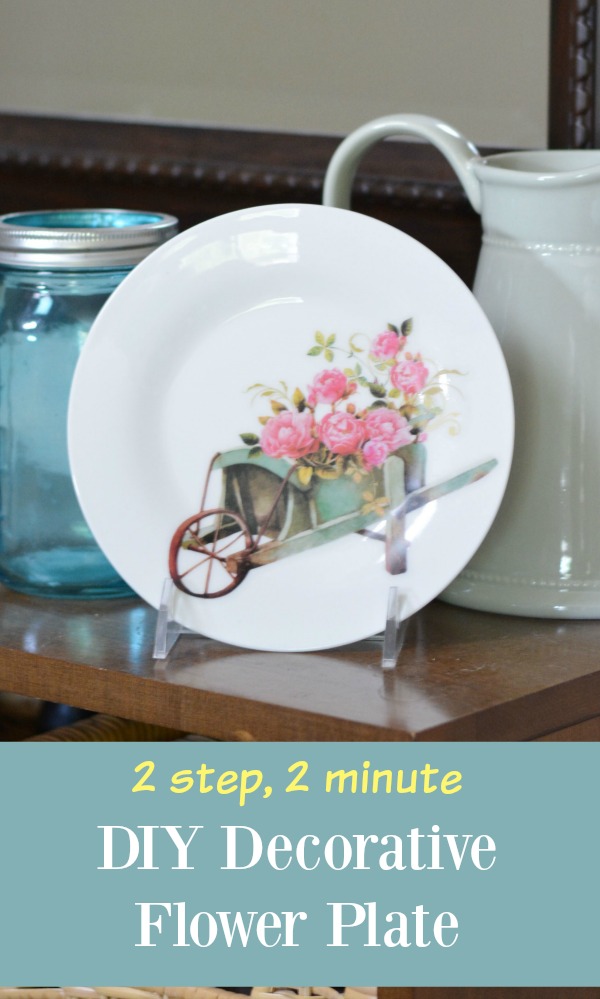 DIY Decorative Flower Plate
Make beautiful plate decor with this simple two step process. Easily customizable for any season, holiday, decor or space, this effortless two minute decorative plate craft is a great way to add charming custom decor to any living area!
Even the least handy, the least crafty person in the world (and believe me, I am not anything more than an easy-to-do crafter) can make these plates. Seriously.
These were made for spring/summer decor. There is absolutely no reason you can't make winter plate, Halloween
plates, Thanksgiving
plates, Christmas
plates, Easter
plates, etc. If you have a plate display or tabletop easel, you can easily update the plates with the season! Think mantel, sideboard, walls and more.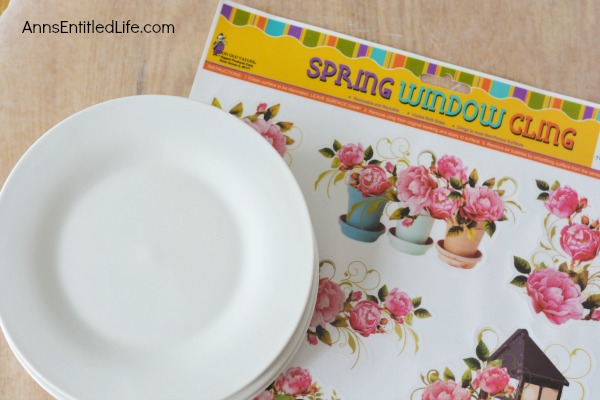 DIY Decorative Flower Plate Materials:
● Rubbing Alcohol
● Paper Towel or Rag
● White Ceramic Salad Plates
● Static Window Clings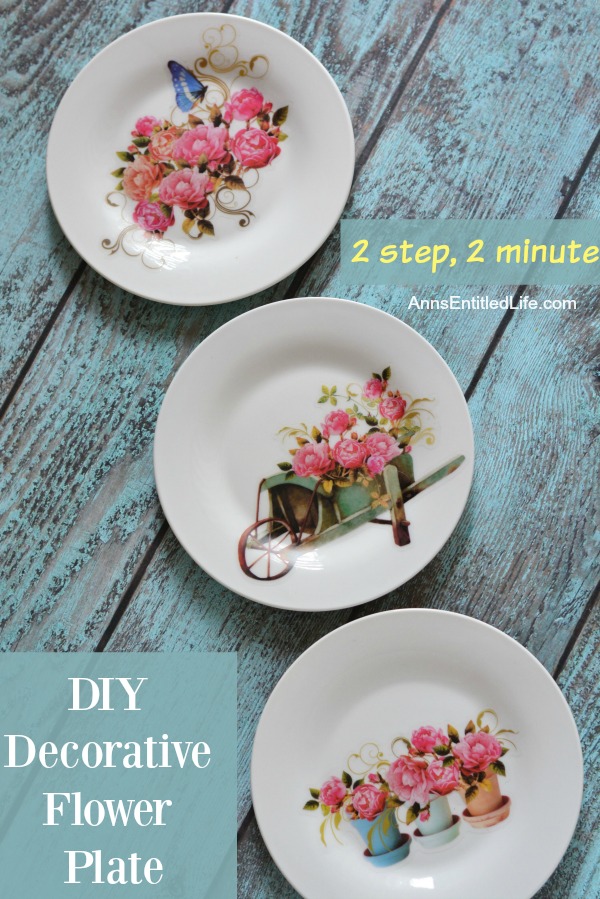 DIY Decorative Flower Plate Directions:
● Wipe your plates with rubbing alcohol to remove oils and residue.
● Let dry.
● Peel off your favorite window cling and place it onto your plate. Gently press it onto the plate, from the center to the outside edges to remove all air bubbles.
● Viola! You are done.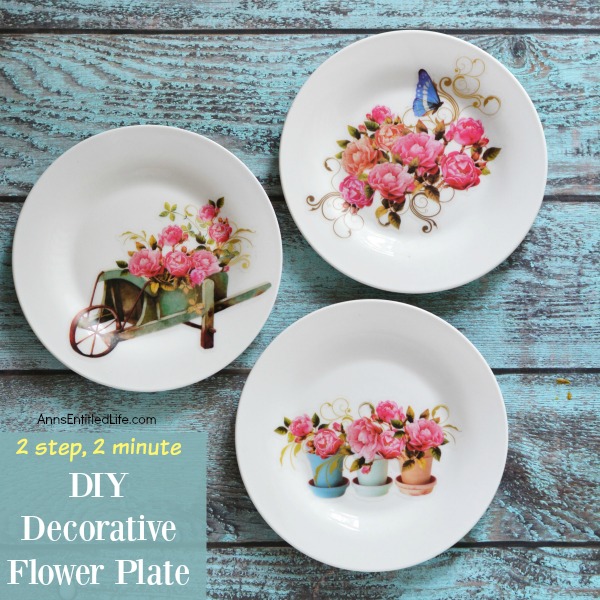 ● Used are 7.5″ salad plates. You can definitely use larger plates. Any ceramic plate should work fine.
● You can peel off and use something else if you
● You cannot see the sticker if you smooth out the cling (well, you could if you are really looking for it). These are decorative so they are meant to be displayed, so people won't be looking at them in their hand.
● You should not plan on using these to eat off or place food on them.
you can't really tell at all since it's clear. I think you would have to hold it in your hand to really see.
There really isn't an easier, more flexible, do it yourself craft decor.
---
● Disclosure: the links in this post may be affiliate links.
● If you enjoyed this post, be sure to sign up for the Ann's Entitled Life weekly newsletter, and never miss another article!
● For more Craft posts on Ann's Entitled Life, click here.
---