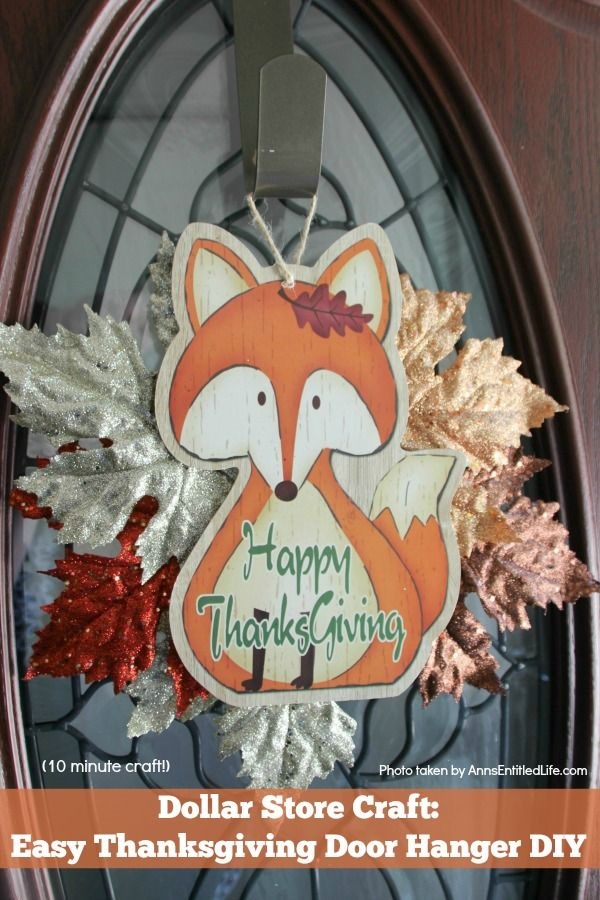 You know those dollar store holiday plaques you see that look kind of plain – specifically the autumn or Thanksgiving ones? Well, you can dress them up in under 10 minutes to create a cute little door hanger. This is perfect for that side door with a screen on it (because it will fit between the screen door and the main door). It is so lightweight it makes for a great "grandma" craft – if a child touches it and it falls, it does not break. Or, if you are a teacher, it is a $6 classroom door project!
Dollar Store Craft: Easy Thanksgiving Door Hanger DIY
Notes:
● We used hot glue on this project (that is the royal "we" as it was my niece's idea and execution). If you prefer to use goop instead of hot glue: once you have glued everything put a large plain piece of paper or cardboard on to of the craft, and then a few books on top of that so it dries flat.
● I called this a "10-minute craft" but honestly? It took longer to gather the glue gun, plaque, and leaves than it did to put this together.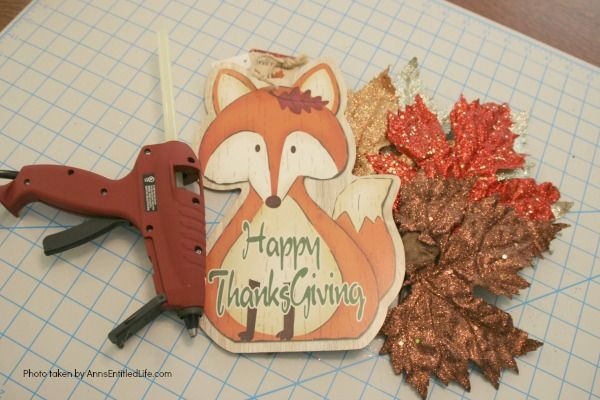 Dollar Store Craft: Easy Thanksgiving Door Hanger Materials:
● Small Plaque (12-13″)
● 5 leaves (8″)
● Glue Gun
● Hot Glue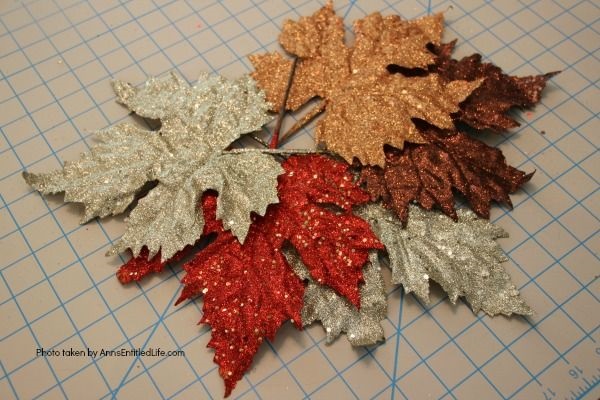 Dollar Store Craft: Easy Thanksgiving Door Hanger Directions
● Arrange the leaves so they overlap, and lay well.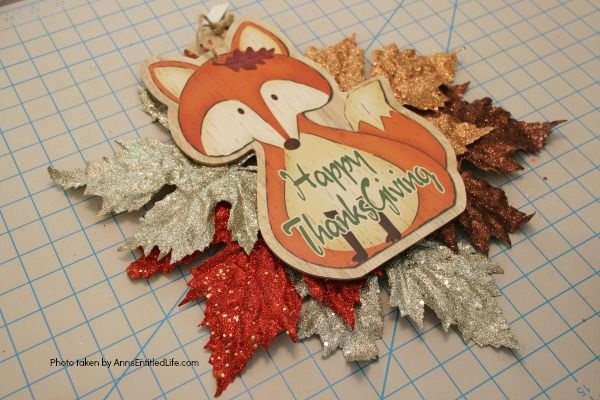 ● Place your plaque on top of the leaves to see how it will look when finished (do not glue anything yet!)
● Remover the plaque, and set aside.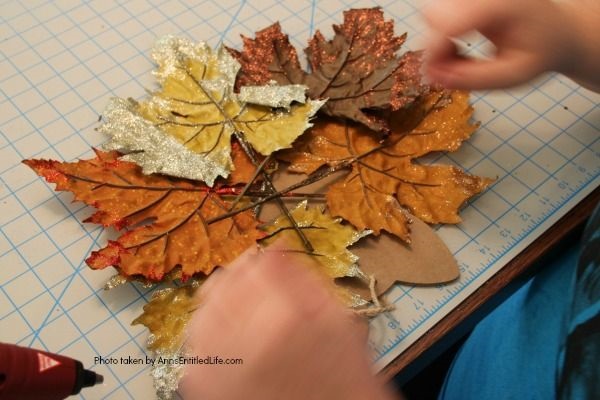 ● Turn over the arranged leaves, and hot glue them together in place.
● Turn over glued together leaves.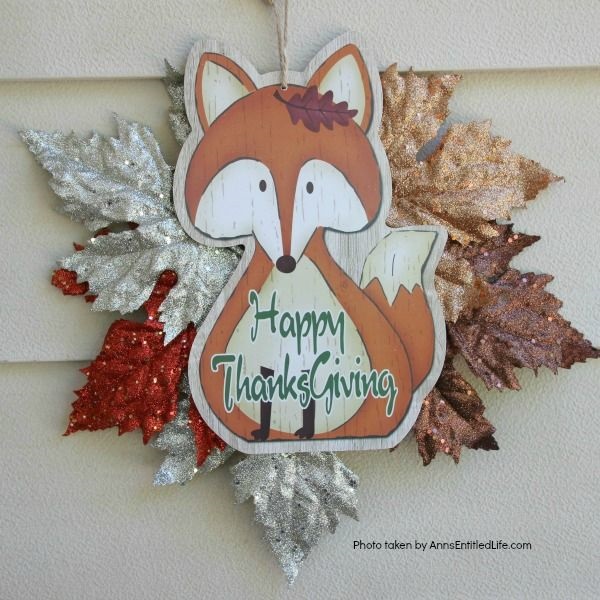 ● Replace plaque on the glued together leaves, and hot glue the plaque in place.
● Hang as desired.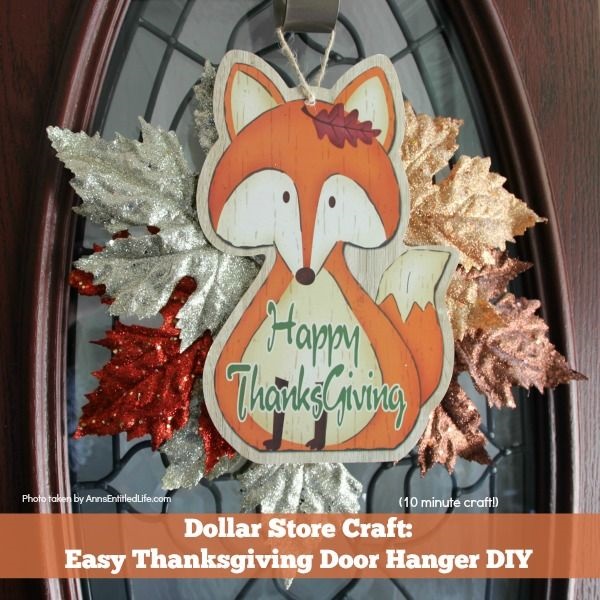 Looking for more easy, inexpensive Thanksgiving crafts? You may want to make these:
● Dollar Store Craft: Lighted Thanksgiving Centerpiece – this is lovely, and everything was purchased at a dollar store making it a very inexpensive craft!!
● Easy Thanksgiving Wreath DIY – Make this simple yet pretty and easy Thanksgiving Wreath DIY for the holidays. The colors and sentiment are completely customizable. In under an hour you can have festive Thanksgiving decor!
● Thanksgiving Turkey Jar Craft -Make your own adorable Turkey jar craft. This easy step by step tutorial will show you how to easily make a turkey out of a condiment jar that is perfect for a centerpiece, mantel decor or table decorations this Thanksgiving! If you are looking for an easy to make Thanksgiving craft project, this is it!
---
● Disclosure: the links in this post may be affiliate links.
● For more Craft posts on Ann's Entitled Life, click here.
● If you enjoyed this post, be sure to sign up for the Ann's Entitled Life weekly newsletter, and never miss another article!
---