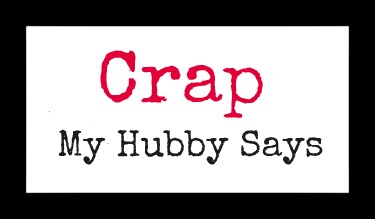 A small rant … I have very few physically redeeming features. But, one that I do have is my absolutely gorgeous hair. I have a ton of it, it does what I want, and the colors are lovely.
I went to the hairdresser last week, had a full cover color, then my hair foiled, then a haircut. I left thinking it looked darker than normal, but it was evening and I didn't pay much attention to it in the salon under those lights. One thing my stylist does well, and I mean well is hair color. He is a freaking genius with color selection, knows just where the foils should go, how many, and what lift.
A freaking color genius I tell you!
A few hours after I got home from the hair dresser, I went upstairs to prepare for bed. When I got the brush out to brush my hair, I happened to look in the mirror. And I stared in disbelief. The entire left side of my head was red without a highlight in sight! No highlights in the bangs. No face framing on the right side. All I had was crown highlight color. Well that, and the back looked pretty good. YAY! I could walk backwards into a room and look awesome. Forward? Not-so-much.
Just in case I wasn't clear: There was not one highlight on the left side of my head!!
To say I was a tad upset would be an understatement of epic proportions. I seriously considered running out to buy a bottle of hair dye, but then I realized that wasn't going to make my hair any lighter or provide any contrast. Recognizing that, I still spent a good 30 minutes talking myself out of a car ride!
I had a conference to go to in two days. I told Hubby I was not going if my hair couldn't be fixed. I also had various other functions including a dinner the next night that I was fretting attending because of how awful my hair looked.
Oh whoa is me! I barely slept I was so upset that my hair looked so awful.
Yeah, it may be vain, a tad over the top or any other narcissistic verbiage you'd care to apply, but I really love my hair. And my hair looked like crap.
And through it all, Hubby was soooooooooo supportive.
"Doesn't look any different to me!" – this from the man that spotted a paint drip in the middle of our freshly painted cabinets from across the room! This from the man that can spot an un-set nail in shoe molding from 50 feet away. This from the man that complains every single time I come back from the hairdresser with my hair flat-ironed because he hates how that looks! According to him my flat-ironed hair looks "too different".
But yet he couldn't see just how different my head looked with one side all red and most of the rest of my hair red with some caramel highlights?
Soooooooooo supportive indeed.
By morning he was out and out laughing at me, "I'll love you no matter how awful your hair looks." "You could always wear a bag over your head." "Go out and get a wig." And a few other choice quips I can no longer recall (more likely they were blocked from my brain for the sake of our marriage ).
The next morning I called even before the shop was open for the day to report on the sad state of my crowning-glory. In the end my hair stylist was very apologetic, got me right in, added the foils and an hour later I walked out with my hair looking as fabulous as it usually does! Crisis averted. YAY!! And, at the conference the following day no less than a dozen people complimented my hair. Yeah, I may be vain about my hair, but it sure is purdy when done correctly!
How supportive is your SO when you go off on something that may, admittedly, not be crisis-worthy to anyone buy you?