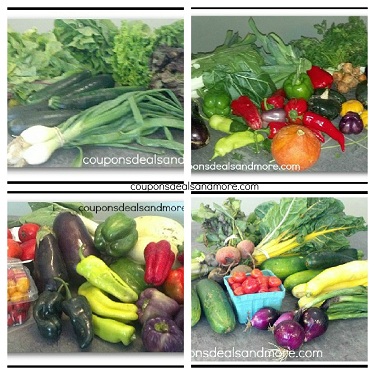 This is the diary of our CSA share this year. The cost of a full share is $545 for 22 weeks (this CSA offers a winter share) which will bring us to the last week in October, and works out to $24.75 per week. Western New York weather is such that June is lightest CSA month. September and October will be more than abundant! Usually I feel I don't get my money's worth the first few weeks (which will be predominantly lettuces), but the fall bags more than make up for that.
This week, we were out of town and could not pick up. My brother was able to accept our share, so we gave it away to someone we know as opposed to a food pantry donation.
The constant rain has taken a toll on the produce. Lost so far to an entire season's worth of rain in under three weeks has been: spring spinach, some radishes, some broccolini, arugula and an entire greens planting. We have been warned that shares may get smaller as opposed to growing (as would be normal in WNY) due to all the rain.
Our CSA Share
● Broccoli
● Broccoli Raab
● Broccolini (considering the wash out, I can't help but think this is the end of this)
● Collards
● Garlic Scapes (to be used as garlic, scallions, or onions)
● Head Lettuce
● Radishes
● Salad Turnips
● Various Greens
Do you belong to a CSA? If so, what type? How much? Do you find it as worthwhile as I do?
● Past CSA Shares
● Find a CSA
● NYS Fruit and Vegetable Harvest Calendar
● US Agricultural Data