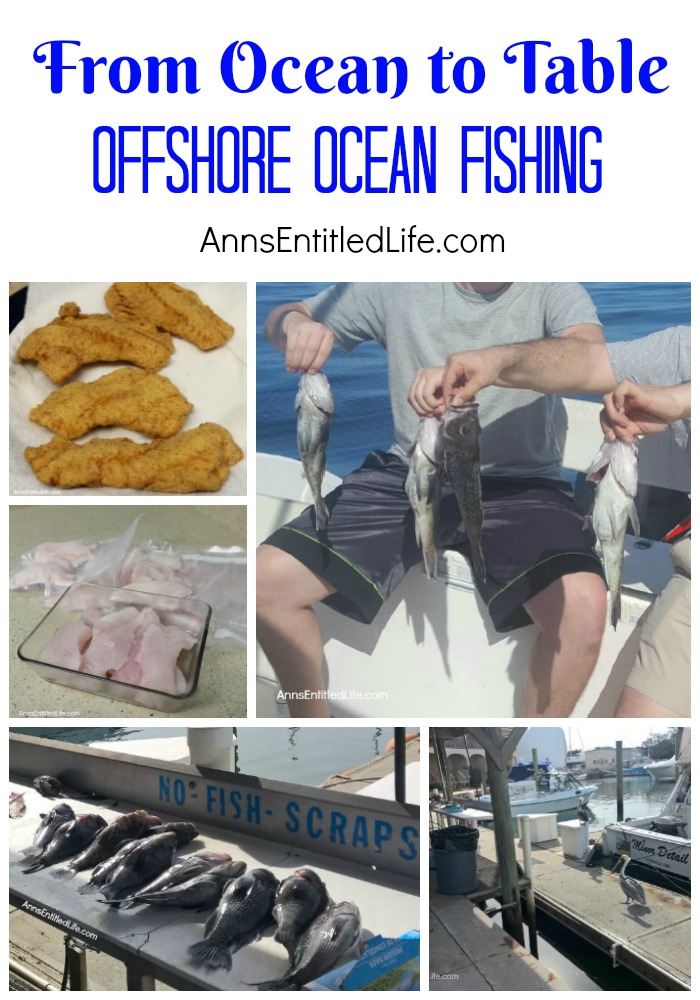 Hubby had wanted to go ocean fishing for a few years now, and the weather was never conducive to going when we had company (fishing is not for me). Until now. Sonny-boy came to visit us last week at our condo in Florida, and he and Hubby went out offshore ocean fishing.
The weather has been glorious the last few weeks in the St. Augustine area. Little rain, mostly sunny, and temperatures from 65°-80°. Unseasonably warm and clear! We will take it.
With this wonderful weather, came great fishing conditions. Normally, ocean fishing in January is not possible (the captain of the boat Sonny-boy and Hubby went out with said he normally goes out five times in January). When my brother was up two years ago in February, the ocean was too rough the whole week to go out. You need fairly decent weather to go out ocean fishing with a rod and reel.
Hubby looked into the offshore ocean fishing a bit for cost and regulation. The charter boat covers their fishing license (as I understand it is part of the fees the charter pays to Florida). Some boats do not go out very far, and Hubby wanted one that would go out far enough so they were not waving at the people on the beach.
He finally settled on a charter boat for him and Sonny-boy that was 6 hours long (other choices at this time of year were 4 hours and 8 hours. There is a dawn to dust choice in-season.) The cost was $650, so this is pretty expensive fish.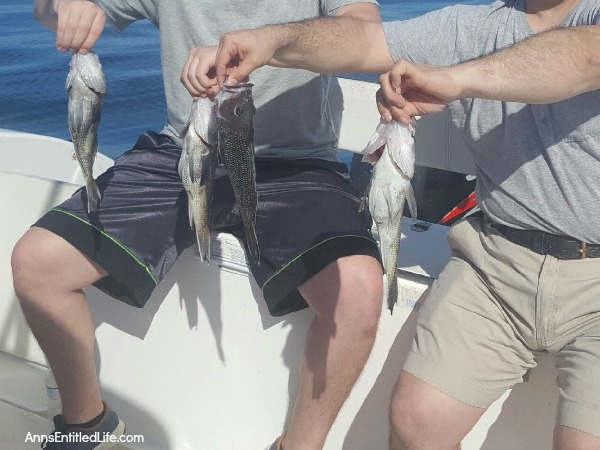 In Hubby's words…
I went on a 6-hour offshore fishing trip with my stepson today off the coast of St. Augustine and Jacksonville, FL. I have only ocean fished once before, and that was in a small boat off Long Island years ago. This was a 36 foot 600 hp center console boat. Water was a bit choppy heading 10 miles offshore due to swirling winds. We then headed north about 10 miles towards Jacksonville.
For most of the time we had lines in the water, it was non-stop action. We were bottom fishing, and the fish would sometimes hit the bait before I had even set the reel. I must have caught over three dozen fish throughout the day. Unfortunately, most of them got thrown back in the water. We ended up keeping our limit of seabass (5 over 13″ each). Over half the fish we caught were red snapper, some nice sized ones, too, but we could not keep any. Also, I caught a 30# drum fish and a small strawberry grouper that had to go back.
If anyone has visions of relaxing while ocean fishing, forget it. There was no place to sit. Instead, you had to brace the front of your legs against the sidewall of the boat while holding the rod in your hands. This did not do my back any favors. With all the action, my wrists were actually getting tired.
Then, there was the mid-trip nausea and dry heaves for five minutes. The captain gave me credit for getting right back on the horse and continuing to fish afterward. I don't mean to complain, I just wanted to relay my actual experience. The captain definitely delivered as far as finding where the fish were.
As I understand it, trolling-style fishing happens in the summer when the ocean water is warm. Maybe I will give that a try someday.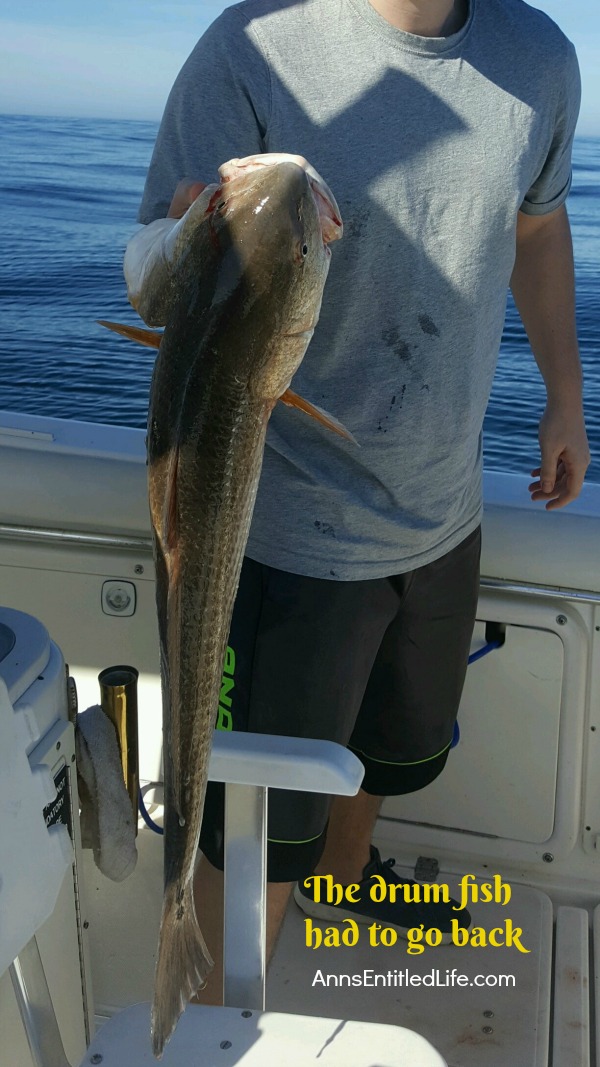 Sonny-boy and Hubby each caught a drum fish. That is a picture of Sonny-boy with his. Sonny-boy is 6'5″ tall, so that is one big fish!!
Unfortunately, they had to toss them back. Not in season.
Hubby caught more than 15 red snapper fish (Sonny-boy caught 3) and had to toss them all back. According to the captain, they could not take any (I since found this website that suggests they could have each kept one, possibly two – red snapper.)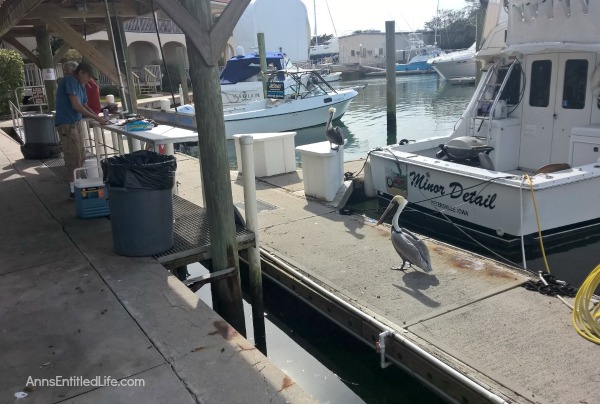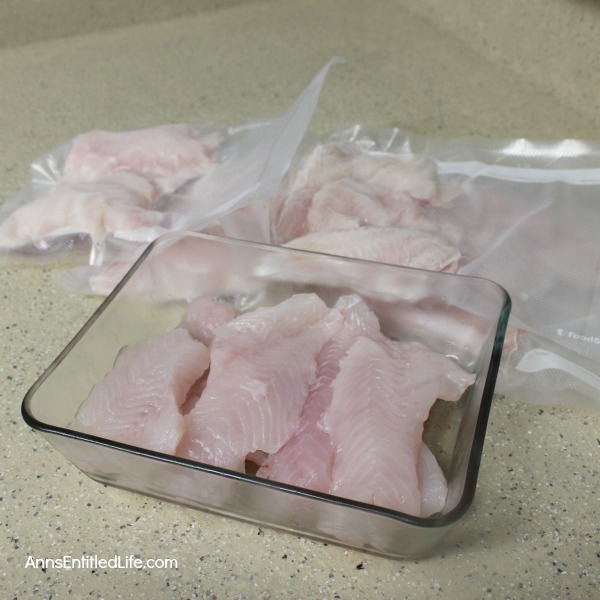 They ended up keeping 10 seabass (5 each).
After filleting (which was included), Hubby said they end up with about 3- 4 pounds of fish.
We had dinner, and then Hubby foodsavered
the rest. (Be sure to click here for Hubby's Vacuum Sealing Tips and Tricks!)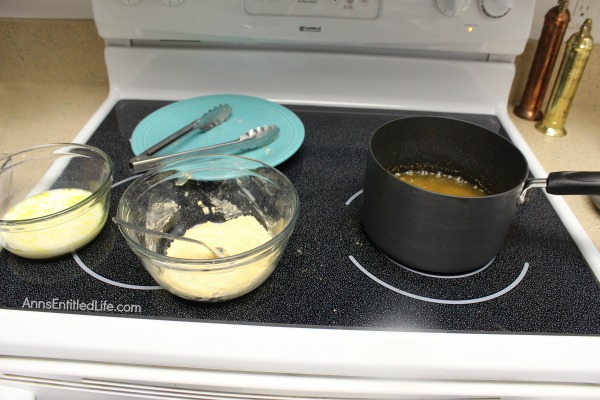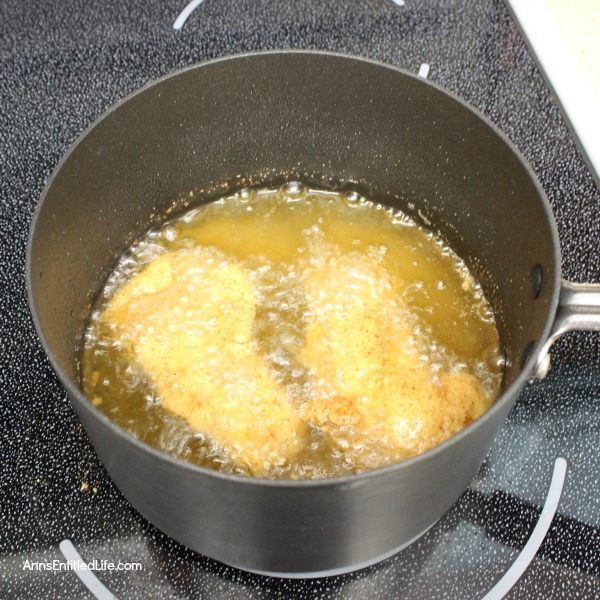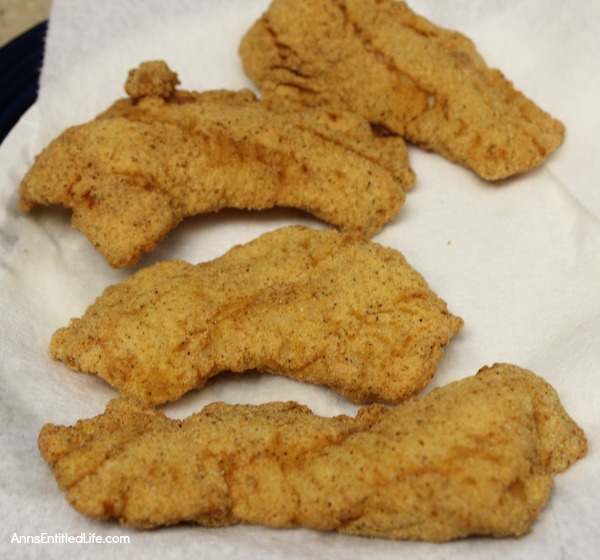 Fortunately, it was delicious because for the price per pound, it was the most expensive fish fry we ever had! 😛
A few notes – the amount of red snapper they caught (that was tossed back) was a surprise even to the captain. Apparently, the ocean is quite cold in January (it isn't horrible when we walk the beach, but I would not want to go swimming right now). Normally little fish come up when it is warmer to feed.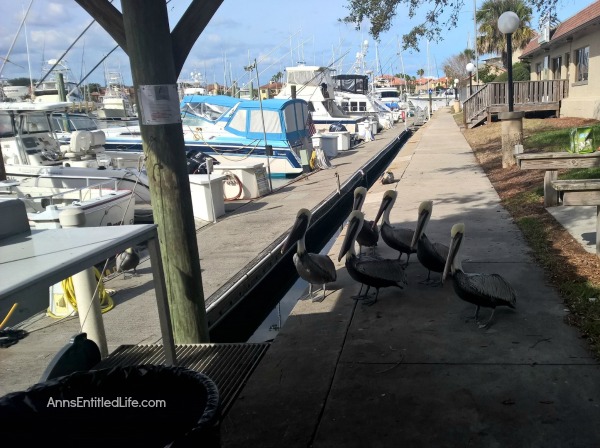 The same for the pelicans. They will scoop up those fish and eat them. Right now, they are very hungry. There was a welcoming committee when they came back hoping for fish scraps. You cannot feed the scraps to the pelicans though as the bones could lodge in their throat.
Hubby and Sonny-boy both said they had a great time, although it was a lot of work and not the sitting in a chair while drinking a beer and hoping for a nibble idea most people have of fishing!
---
● Disclosure: the links in this post may be affiliate links.
● For more Florida posts on Ann's Entitled Life, click here.
● For more Travel posts on Ann's Entitled Life, click here.
● If you enjoyed this post, be sure to sign up for the Ann's Entitled Life weekly newsletter, and never miss another article!
---