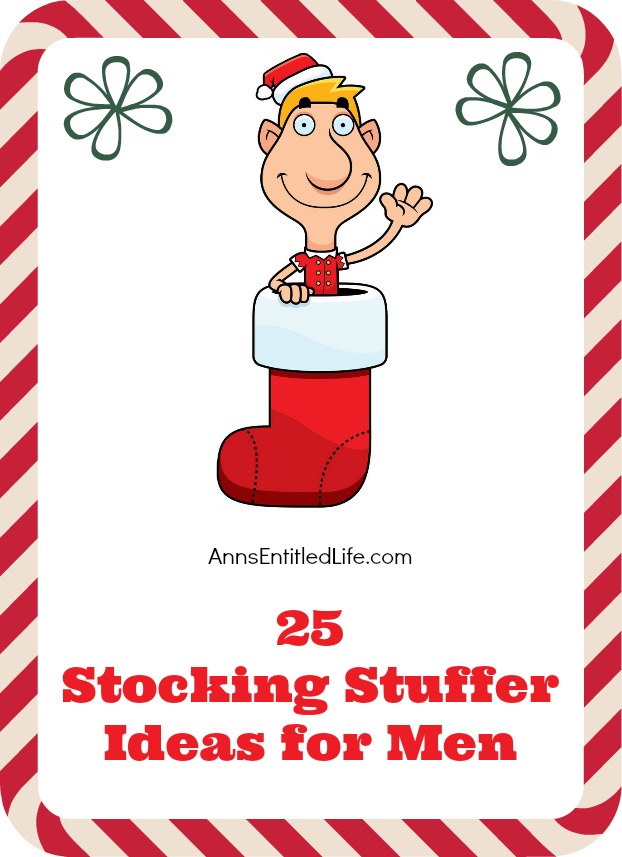 As we head into the holiday season, it is generally recognized that buying gifts for men can be difficult, but here are 25 stocking stuffer ideas for men that take the stress out of shopping for the men in your life. From classic fun items to unique new ideas this list gives you something amazing that your spouse, dad, brother, son, coworker, or friend will love receiving from you this year.
25 Stocking Stuffer Ideas for Men
While most of these stocking stuffer ideas for men are budget-friendly, there are some that can be costly depending on where they are purchased or what brand you choose to buy. Consider your budget and shop accordingly using this list as a fun starting point.
● New Leather Wallet – A wallet seems like a classic and maybe boring idea, but there are tons of great brands that also allow you to monogram or personalize them making this a cherished unique gift.
● Silver Flask – While most men don't carry a flask of whiskey in their chest pocket anymore, every man will appreciate the idea. Personalize with an engraving of their initials, a sports team, or even a favorite quote for a unique gift.
● Graphic T-Shirts – If the man in question is a Geek, Nerd or Techie this is a definite yes on their list. Even those who don't like vintage graphic t-shirts can appreciate a fun slogan or quote that appeals to their modern sense of style. A favorite place to shop is 6 Dollar Tees or Headline Shirts for unique designs at reasonable prices.
● Headphones or Earbuds – We aren't talking about those cheap earbuds that cost under $5 and break easily. A nicer set of quality earbuds can be purchased as one of the best stocking stuffer ideas for men for under $15. Go for ones that have the ability to adjust volume, have adjustable earpieces (for big and little ear canals), or even grab old school classic headphones instead.
● Beard Oil or Beard Wax – With beards becoming more popular these days, this is a great choice to drop into a stocking. There are literally hundreds of brands and scents available, and all of them are a great choice for the bearded man in your life.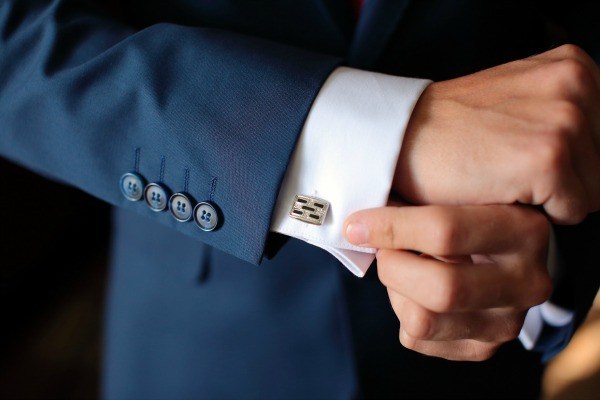 ● Cufflinks – They may be old school, but there are tons of fun and whimsical choices that any business guy would love. Superhero themed cufflinks are always popular.
● Video Games – They fit into stockings, and while they are usually pricier – you can find great vintage games for less that will be a hit with the guy in your life who happens to be a gamer.
● A New Blu-Ray or DVD – If you don't like going to the action movies with him, you can at least buy the latest and tuck into his stocking.
● Custom Keychain – A customized keychain is a great way to give him something useful and budget-friendly. You can have various styles engraved, or you could even search for a unique vintage style superhero or pop culture keychain that would be important to him.
● Pocket Knife – The classic Swiss Army Knife is always a hit, but you can also buy an upgraded sleek version that looks better than the classic red and silver variety we remember from childhood. This is one of the best stocking stuffer ideas for men because it will come in handy to help you as well from time to time.
● Gift Cards – They really are the best gift sometimes. A handful of gift cards for $5-$10 for his favorite lunch places is a great way to go. Especially if you have been on a spending freeze and limiting outside spending on lunches.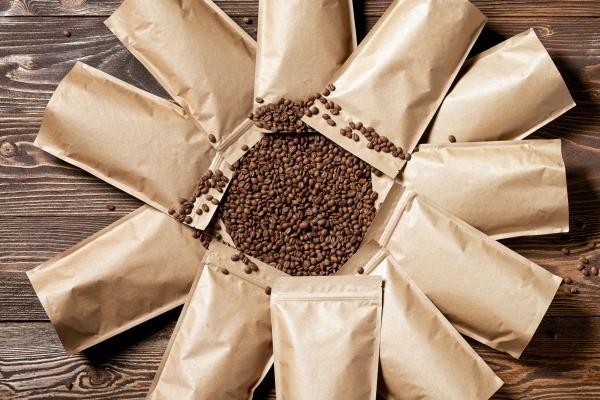 ● Specialty Coffee Blend – If the man you are buying for loves a good cup of coffee, a gourmet blend or flavor is a great stocking stuffer idea. Or pehaps a gift card to his favorite coffee shop?
● Candy – Just like kids, most men would love to receive their favorite candy in a stocking this year. Whether it is a simple candy bar like you would buy at the local convenience store, or specialty chocolate they only indulge in on occasion tuck some away for them as a treat.
● Sports Team Memorabilia – This is one topic that can be vary widely depending on your budget and the man you are buying for. Football, or baseball, golf, basketball or perhaps hockey are all great sports they may be interested in. From a jersey to a sign or even a coffee mug there are tons of simple stocking stuffer ideas for men when you consider sports teams.
● Unique or Custom Flash Drive – For any techie or simply the man who has a reason to store data, images, or videos a fun unique, or custom flash drive is a great choice. There are dozens of choices that include Star Wars themes, Marvel Comics, or even just fun silver or gold ones that can be engraved with a special message.
● Movie Tickets – You remember that action movie you didn't want to see? Grab him a few passes to your local movie theater so the next time something comes out he enjoys but you don't want to see, he can call up a buddy and go out for the movie with a friend.
● Wristwatch or Pocket-watch – Both are great options and can be purchased for as little as $10 or costs thousands of dollars. There is something to fit every budget though! Shop around for a cool or unique watch that will work great for him on a regular basis.
● Books – Somehow men get the bad rap of not being readers, but the opposite is often true. Just because most men don't enjoy a classic romance book doesn't mean they wouldn't enjoy the latest suspense, mystery, or thriller. Find out what their preferences are and give them a few new books to read this year.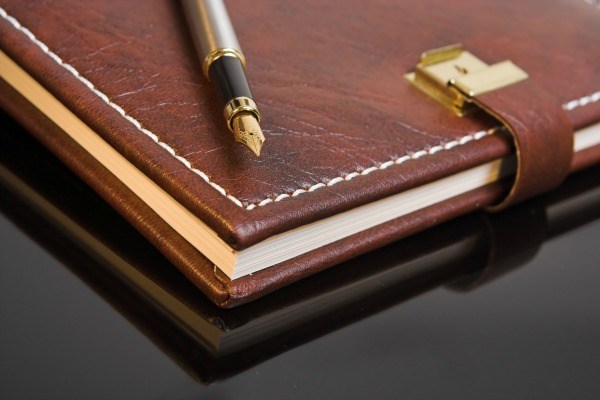 ● Moleskine or another Leather Bound Journal or Notepad – Perhaps he is a budding poet, or simply wants to write notes about his life and keep track of them? If so, a nice leather-bound journal is a great choice. There are so many different styles out there that are masculine and budget-friendly.
● Fountain Pen – If you are buying a nice journal (or appointment book) for him, why not add a fountain pen to the stocking?
● New Socks – This may seem odd, but many men have added this to their list because they love new socks. Nothing is as nice as putting on a fresh new pair of socks. If this is the route you go, make sure you add something else personal to the stocking – just in case.
● Fun Magnets – Magnets for their desk, your home refrigerator, or a filing cabinet in their office can be as basic as unique colored squares or as fun as a magnetic puzzle they can put together as a stress reliever.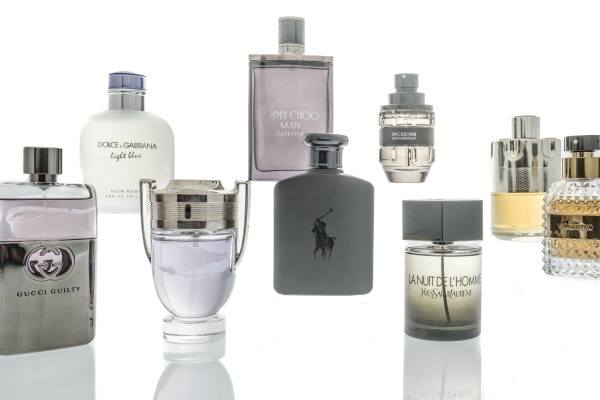 ● Cologne – Whether you take a step back in time and buy a bottle of Old Spice or English Leather to add to their stocking, or you grab a favorite current men's fragrance – cologne is always a hit. Pick a scent you know he will love, and hopefully, you will enjoy too and add enjoy the gift along with him every time he wears it.
● Photo Calendar – This can be fun to create as a desk or wall calendar that is one of a kind. You can go the upscale intimate route of a boudoir shoot to create your own custom pinup calendar, or you can pull fun pictures of him with the kids to make it a family-friendly calendar. Most men would love to have either or both.
● Bluetooth Speakers – Bluetooth speakers are one of the best stocking stuffer ideas for men that love music. They can be used while out for a run, in their home office, or even in their office at work to keep the tunes going nonstop.
● Lip balm – Most men would never consider buying their own lip balm, so do it for them!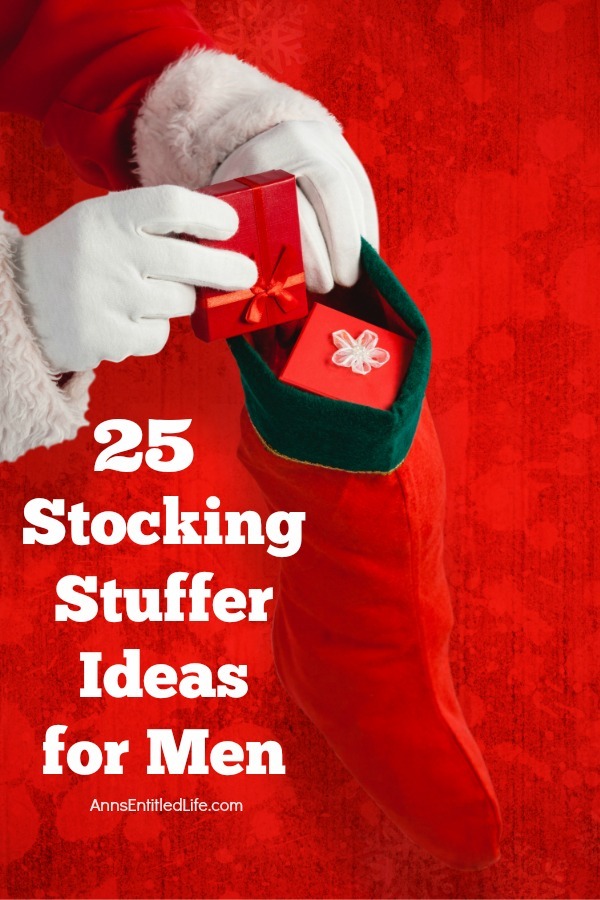 These stocking stuffer ideas for men are great ideas that most men will love. From items as inexpensive as a dollar or two to items that are hundreds or thousands of dollars, this list has a great gift for any budget. Have fun shopping this year for some unique and fun stocking stuffers ideas for the man in your life.
---
First Published: October 22, 2015 Last Updated: November 16, 2020
● For more Holiday posts on Ann's Entitled Life, click here.
● If you enjoyed this post, be sure to sign up for the Ann's Entitled Life weekly newsletter, and never miss another article!
---