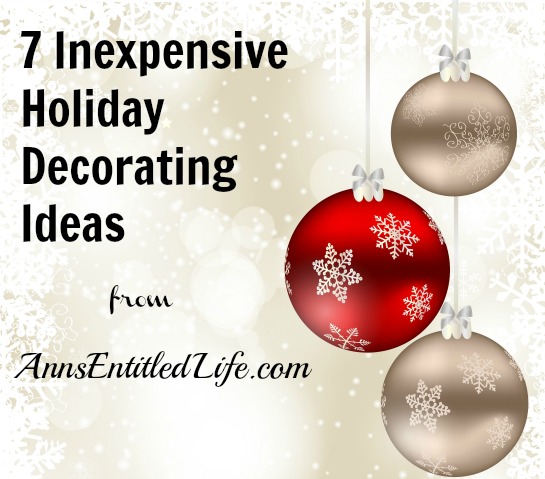 The holiday season can be a financial challenge for even the most savvy saver. Here are some inexpensive holiday decorating ideas and tips to save a few dollars on your holiday decor:
7 Inexpensive Holiday Decorating Ideas
● Use natural items found in your backyard – from holly to evergreens, natural or spray-painted with glitter paint, outdoor sprays brought inside can grace everything from tabletops to fireplace mantels.
● Use fresh oranges with cloves for a quick, fragrant decoration tabletop decoration.
● Ornaments inside a glass bowl or, on top of a wooden platter, make for a quick, festive, inexpensive decoration.
● Put a mirror under it! A mirror under sparkle and sparkle – be it paint, crystal, or an ornament – adds reflections and makes everything look festive!
● Wrap empty boxes in traditional holiday wrapping paper for a cute entryway piece. Add a basket of pine cones, and the scent of cinnamon for a warm and inviting holiday entrance.
● Bring three cinnamon sticks, a few whole cloves and a splash of nutmeg along with three quarts of water to a simmer on the stove for a great whole-house holiday fragrance.
● Remember to search stores such as Target, Pier 1 and Kohl's after Christmas holiday sales for deeply discounted decorations. Store for next year!
What are some of your favorite Inexpensive Holiday Decorating Ideas and Tips?
---