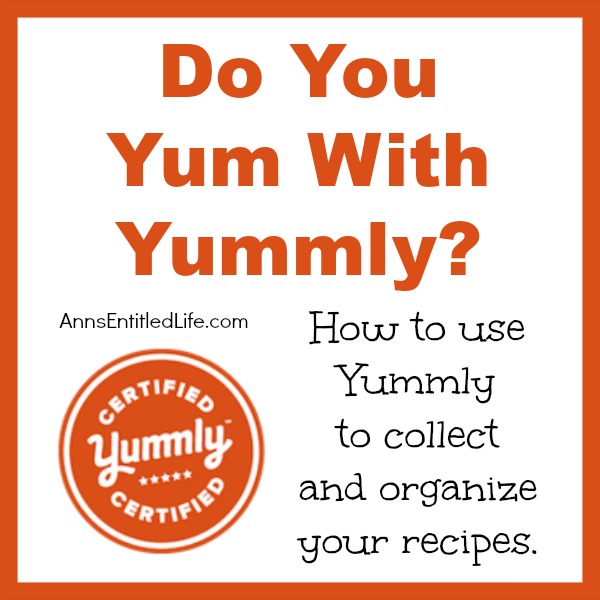 Do you Yum?
I do.
This is Yummly. You can join for free. You keep track of recipes that you Yum via a Yum Button on a blog, or through a Chrome or Safari or Firefox extension. You can then organize your your recipes in collections. If you need to find a recipe, and just have collected too many (I have over 3000!), the Yummly search box on your recipe page makes it simple to locate.
A Yum is basically a "like" you can keep track of; a virtual recipe box.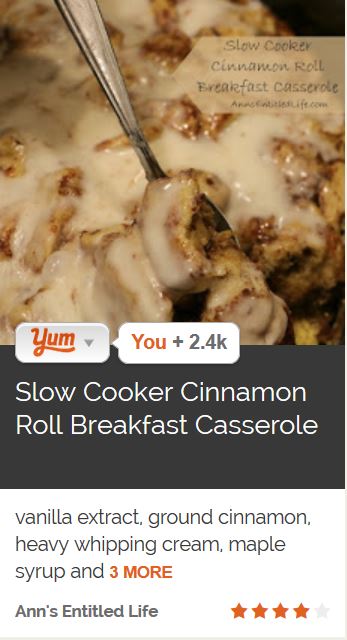 Yummly shows the name of the recipe, that you have Yummed it, how many times the recipe has been yummed, the ingredients (click that recipe and it expands to more ingredient information), where the recipe is hosted, and the name of the recipe.
The stars puzzle me. I have never seen a 5 star recipe on Yummly, but have occasionally seen 3 stars. Normally, I see the 4 stars.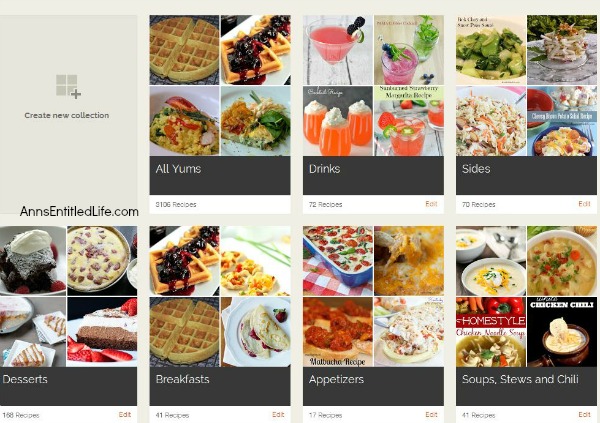 You can make as many, or as few, collections as you like.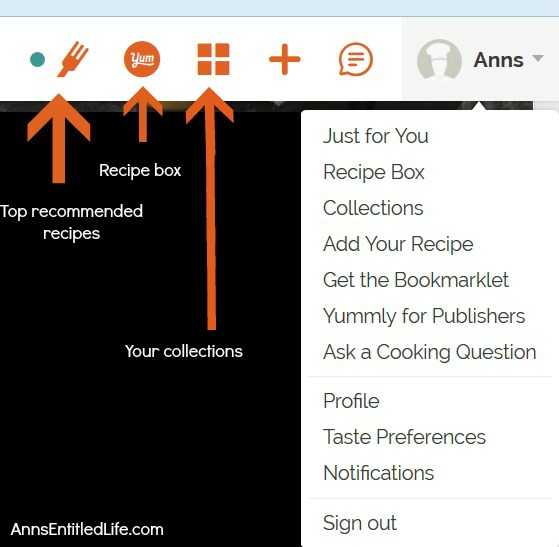 The top portion of your recipe box is as follows:
Top Recommended Recipes – these recipes are selected for you based on your Yums and taste preferences.
Recipe Box – your Yummed recipes. These are all the recipes you have Yummed.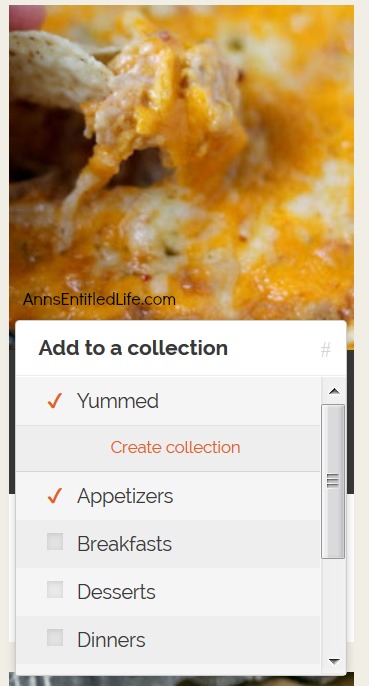 Collections – your Yummed recipes you organized.
A Yummed recipe has a check-mark in front of it (to delete a recipe from your collections, un-check the box). To add a recipe to a collection, just tick the box for the collection you would like to organize that recipe into.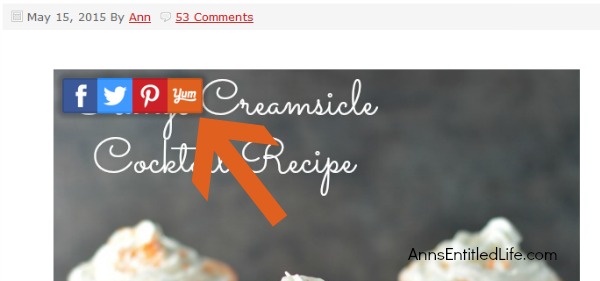 To Yum a recipe on Ann's Entitled Life all you need to do is touch the photograph in a recipe, and click the Yum button. Yummly will add that recipe to your recipe box. You just need to decide what collection it goes into.
You don't choose the photograph, Yummly does. So regardless of what photo you touch in one of my recipes posts, the Yummly-chosen photo is what is added to your Yummly recipe box. Well, technically it is chosen by schema coding, the programming "language" for recipes. (Learn something new everyday, huh?)
Other ways to add are via the bookmarklet (internet explorer, firefox, chrome or safari) or the browser extension (firefox, chrome or safari). You can find more information by clicking here.
One thing you should be aware of is that Yummly does not seem to like recipe round-ups. If you would like to add a round-up – such as 20 Zucchini and Summer Squash Recipes, it will add. But, it will disappear from your collection eventually.
Yummly isn't social media, so there are no people to follow and no one to follow you. Recipes will only Yum once. So if you Yummed my Slow Cooker Cinnamon Roll Breakfast Casserole recipe today and tomorrow and the next day, it will only appear in your collection once. Please note that while this is technically true, you will occasionally see duplicate recipes (though not often).
If you would like to see my recipe page on Yummly, Click here.
If you would like to see my Yummly profile (to see collections and recipe box), click here.
I Yum a lot. I think it is a simple way to get a recipe collection together, and keep it organized. If you are interested, set up a Yummly profile and start Yumming! It really is easy to do!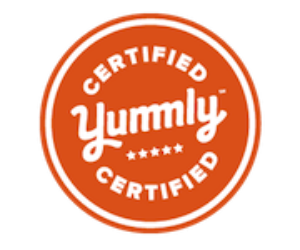 ---
● For Recipes on Ann's Entitled Life, click here.
● For Cocktail Recipes on Ann's Entitled Life, click here.
● If you enjoyed this post, be sure to sign up for the Ann's Entitled Life weekly newsletter, and never miss another article!
---