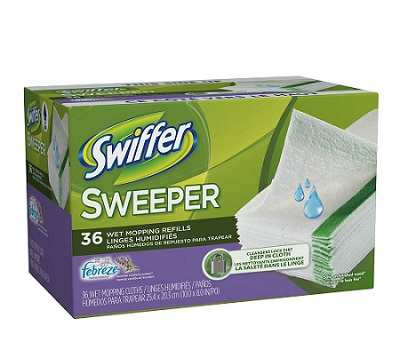 This week was dedicated to spring cleaning in some form or another on Ann's Entiutled Life. In case you missed it, it began Monday with do your kids do chores? I was then curious to know if anyone performs a thorough spring cleaning in today day and age? And in case you were interested in hiring, I was oh so helpful with 10 tips for hiring a house cleaning service and our housecleaning service experience.
But, regardless of whether or not you have child labor, do it yourself, or hire an outside service, everyone has their favorite and best cleaning product choices! So, what are yours?
For me it is Swiffers. I love them! I can use them as dust cloths, on the floors, walls, wherever! They are gentle, leave no residue and really do work. I can see the dust and dirt on a swiffer when I am finished using it, and the surface is shiny and clean.
What are your favorite and/or best cleaning products? Why do you like that product so much?