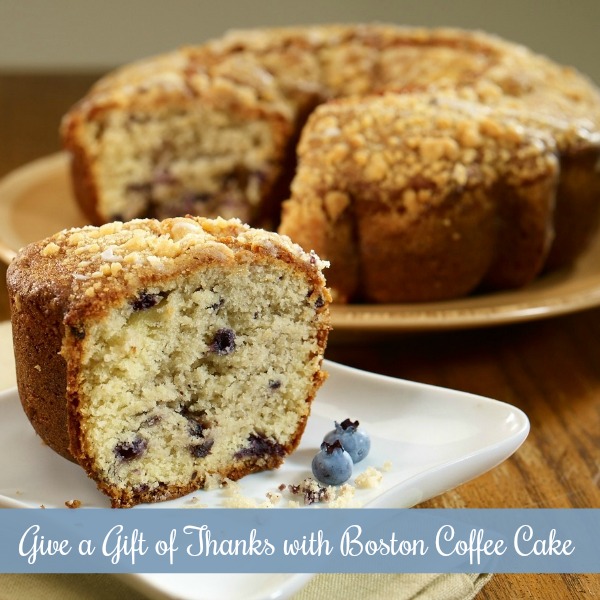 This is a sponsored blog post; while the views expressed here were genuinely mine, consideration was paid to me by Bake'n Joy / Boston Coffee Cake to review this product.
Give a Gift of Thanks with Boston Coffee Cake
Looking for a different way to say "thank you"? Knowing when and how to thank someone is not as easy as it may seem. People are often uncertain what type of thank you gift is appropriate. Whether you are looking for a special way to say "thanks", need a gift for a housewarming, or would simply like to show appreciation for a kindness done, a Boston Coffee Cake is the perfect way to express your gratitude.
As Emily Post often mentioned: "It is a very nice gesture to bring a small gift. Wine, flowers, and specialty food items, all make good gifts."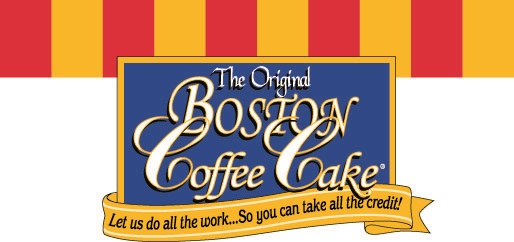 Boston Coffee Cake agrees! People have been giving Boston Coffee Cakes and gifts as "Thank You" presents for the past 25 years.
It all started in 1992 with 2 brothers, a dream, and a family recipe to bake the best coffee cake there was. What started as a local, hand-delivered specialty item now extends beyond Boston as a popular gift for friends and for business associates across the country.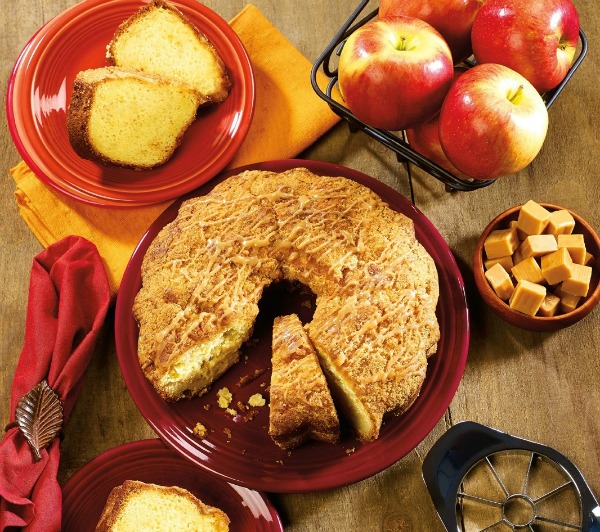 The Original Cinnamon Walnut Coffee Cake (OMG! YUM!!) launched the business and made Boston Coffee Cake famous. Large, premier walnuts, sour cream, and a decadent layer of cinnamon sugar have made this cake the most popular variety for 25 years.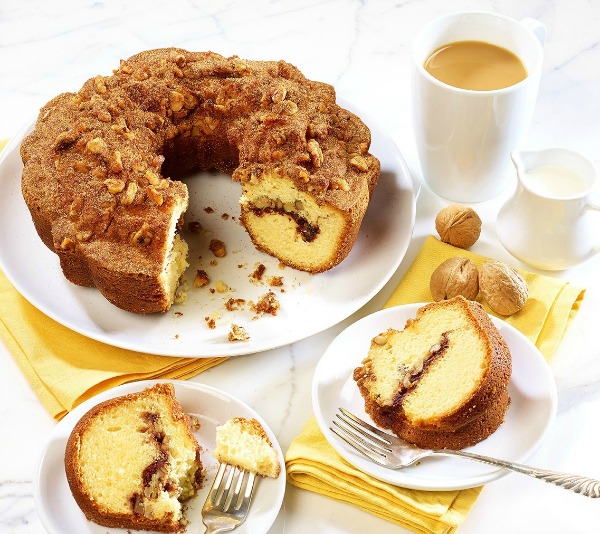 Today there are more than 25 Boston Coffee Cake gourmet gifts that can be gifted not only as a thank you, but for just about any occasion such as birthdays, anniversaries, graduations, congratulations, or client and employee appreciation gifts, among others. Think of gifting a Boston Coffee Cake instead of flowers or wine. What a nice gesture!
Over the years Boston Coffee Cake has been honored to receive many gold medals for Best Tasting Coffee Cakes in America. And to top it off, a Boston Coffee Cake arrives beautifully packaged – which adds to the overall gift-giving and gift-receiving experience.
So, next time you want to say "Thank You" to someone, whether in the workplace or to a host or hostess, know you will be remembered and invited back by sharing the gift of a Boston Coffee Cake. Heck, order two! One to give and one to keep!
If you would like to send (or try!) an amazing Boston Coffee Cake here is a promo code for 35% off: BCC35A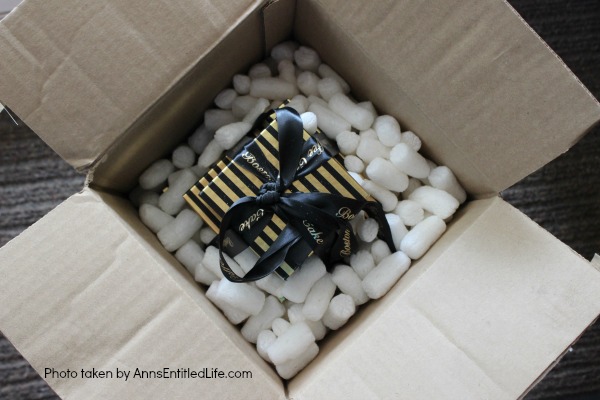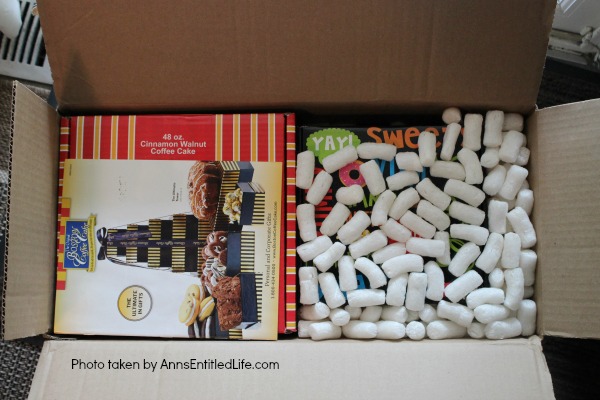 Boston Coffee Cake was kind enough to send me a cake to sample. Or so I thought. They actually sent a sampling of so many of their delicious products! I brought everything over to my mother's house, and we had a great time sampling all the wonderful Boston Coffee Cake goodies.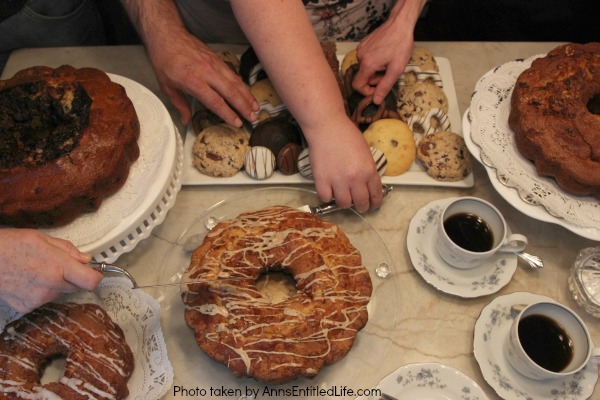 When I first walked into the house, my mother saw what I had and said, "Oh you are in for a real treat!" It turns out my uncle (her brother) who lives in Boston has sent my mom the Original Cinnamon Walnut Coffee Cake more than once.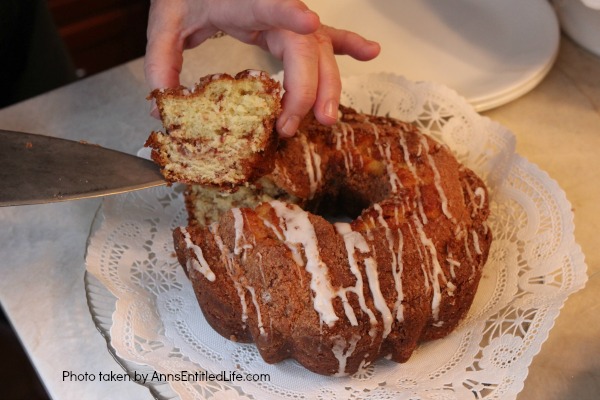 And wow was my mother right!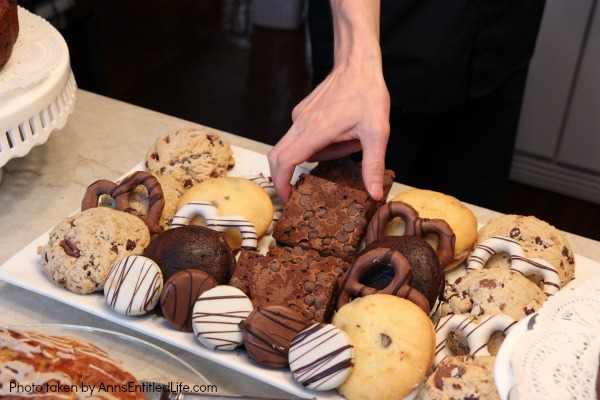 Including my parents and Hubby, my niece and her husband and my mom's next-door neighbors (they are friends of mine and Hubby) had a great time chatting and devouring the Boston Coffee Cake sweets! Then, an old friend of mine from grammar school stopped over, and he tried the chocolate cake (and took some to his dad too!). Everyone who tried these goodies agreed that they were fabulous. Moist, not dry.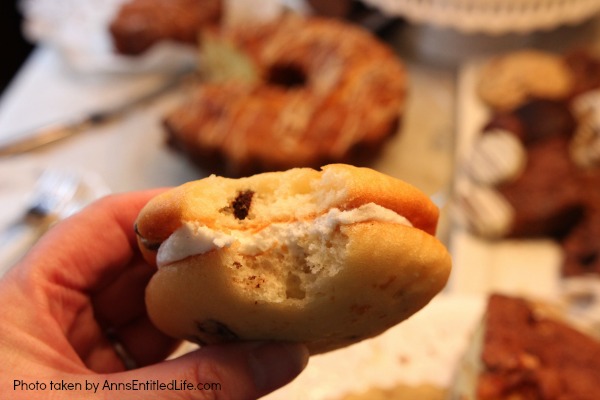 While everything was very good, what stood out as exceptional was the Triple Chocolate, the Boston Whoopie Pies, and the Chocolate Chip Brownies! Honestly though? You can't go wrong no matter what you order – everything is simply fantastic.
Remember, if you would like to send (or try!) an amazing Boston Coffee Cake here is a promo code for 35% off: BCC35A
---
● Disclosure the links in this post may be affiliate links.
● If you enjoyed this post, be sure to sign up for the Ann's Entitled Life weekly newsletter, and never miss another article!
---